Richard Rogers' favourite buildings
The architect chooses the buildings that mean the most to him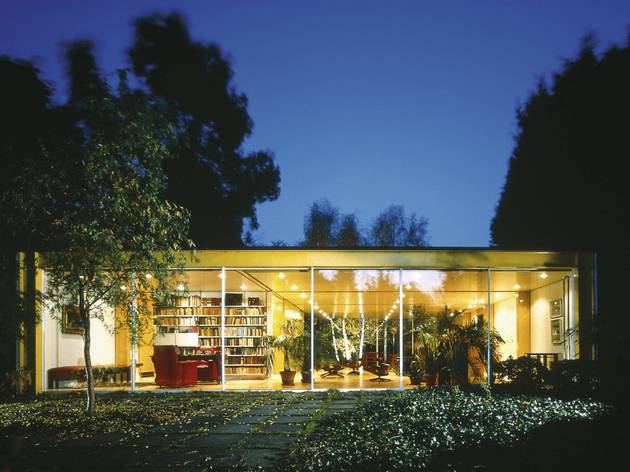 1/5
1968-1969, Richard and Su Rogers
Photocredit: Richard Bryant/arcaidimages.com
Rogers built this single-storey house in Wimbledon for his parents Nina and Dada, who moved with him from Florence to London during WWII. Clearly inspired by the modernism of Mies van der Rohe, it combines clean lines with the zinging colours that have become a Rogers trademark. 'Choosing favourite buildings is a bit like choosing favourite children – it's very difficult to pick one,' Rogers admits. 'But my parents' house – it probably all started from that. I'm very proud that it's now Grade II* listed.' The house features many of the pre-fabricated glass and steel components that Rogers believes are vital if London is to tackle the problem of affordable housing in the future. If you fancy owning this slice of celebrated twentieth-century architecture, however, it's on the market for £3.2million.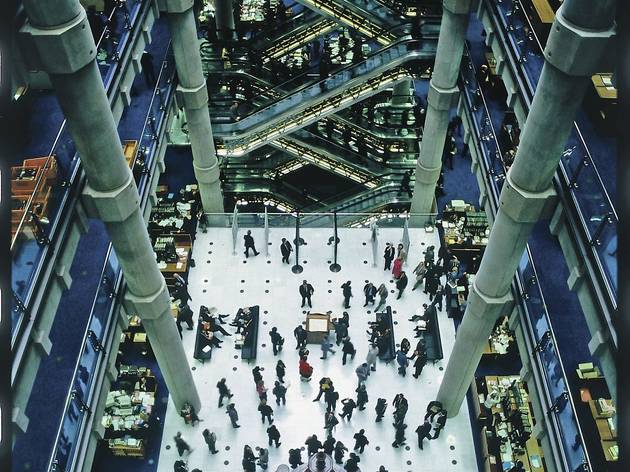 2/5
1978-1986, Richard Rogers Partnership
© Janet Gill. Image courtesy of the Estate of Janet Gill
You'd think, having just designed the Centre Pompidou in Paris (then the most famous new building in the world), that Rogers's success would be assured. Yet he paints a very different picture of the mid-1970s. 'We were unemployed when we got Lloyd's,' he explains. 'In fact, I'd given up architecture, yet again, as there was no work.' The Lloyd's building, now Grade I listed by English Heritage, wouldn't have happened without an imaginative client. 'It's a deals situation,' Rogers says of the design process. 'With Lloyd's we put the ducts on the outside and they suddenly got extra useable space in return.' Rogers sees this high-tech building rather differently these days. 'I thought when we were making it that it was the ultimate in technology. It seems handmade if you look at it now.'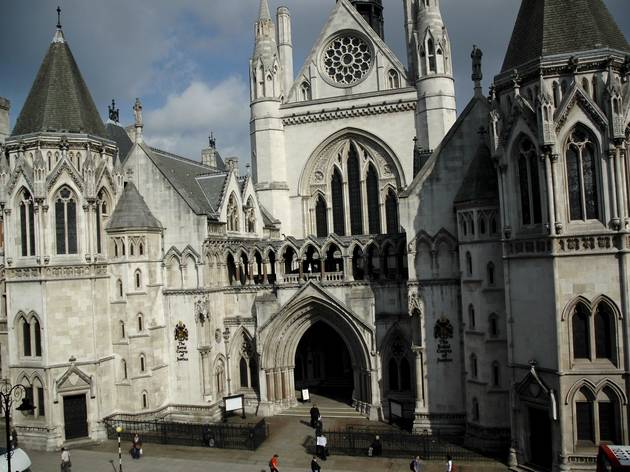 3/5
1873-1882, George Edmund Street
Photo: Ben Rowe
John Soane and Edwin Lutyens are responsible for some of Rogers's favourite old buildings in the capital but, surprisingly, it's George Street's neo-gothic building on the Strand that he singles out for admiration. 'I love it because it's a very good urban building. It's not a particularly good building in itself, but it has great spires and a wonderful roofline. Buildings belong to people, cities belong to people, so architecture has a role beyond any commission. With Leadenhall we're building it sloping back so you can see St Paul's, and with that you can make a very striking skyline. As an architect you're playing with things that are basically public.'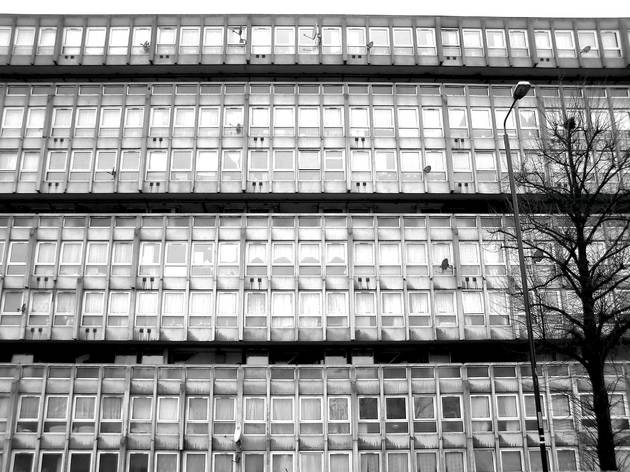 4/5
1969-1972, Alison and Peter Smithson
Rogers is a huge fan of Alison and Peter Smithson's brutalist architecture. Among his favourite modernist designs is their Economist Building in St James's, which he says 'fits in beautifully' with its surroundings. He's concerned about the fate of another of their buildings – the Robin Hood Gardens estate in Poplar. 'I'm horrified that we're still arguing about whether we should preserve or not preserve Robin Hood Gardens. It's probably one of the most important social housing projects in the country. Yes it has become run down, but that's got nothing to do with the architecture.'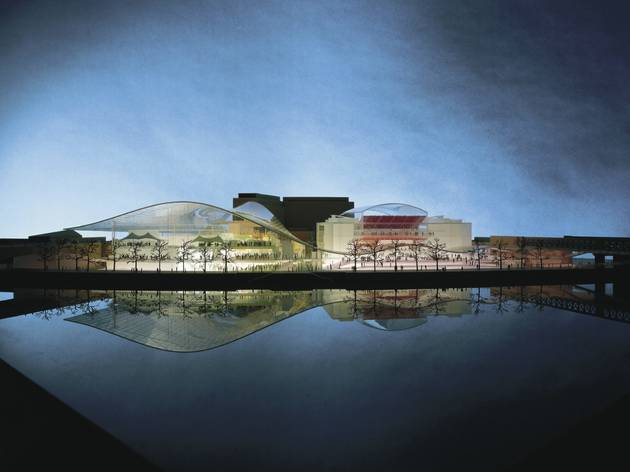 5/5
1994, Richard Rogers Partnership
© Rogers Stirk Harbour + Partners
'The South Bank has become very popular, which is great, but it's not the nicest place to be. It's a bit shoddy and it could be a lot better,' Rogers says, lamenting his rejected, mid-1990s plant to enclose the riverside buildings beneath a swooping glass canopy. It's the design he most wishes had come to fruition but he's philosophical about it: 'London doesn't change exactly the way you might put it together for an exhibition.'
Inside Out
' (a reference to Rogers's buildings, many of which wear their ducts, lifts, staircases and waterpipes proudly on their façades) the architect finds himself taking stock of a six-decade career that has seen him scoop major awards including the Stirling Prize and Riba Gold Medal, becoming Baron Rogers of Riverside in the process. Here, he talks about the London architecture that inspires him and picks his favourites among his own designs.
Top art features
Our critics' pick of the must-see art exhibitions in town this season
Read more