Heads up! We're working hard to be accurate – but these are unusual times, so please always check before heading out.
Top ten iconic London designs
London has provided the perfect breeding ground for some of the world's most unforgettable and influential designs
The new Design Museum has just opened its doors and to celebrate we asked experts to pick iconic designs that have come out of this city. The list was rich and diverse with some unexpected suggestions: City Mapper, Gareth Pugh's SS07 collection and Eric Gill's signage on the Black Friar pub. That's hardly surprising: design sits at the centre of a Venn diagram of art, architecture, fashion and technology, and London has always been a pioneer in all of them. Here are ten which we feel are the most enduring and influential.
Top ten iconic London designs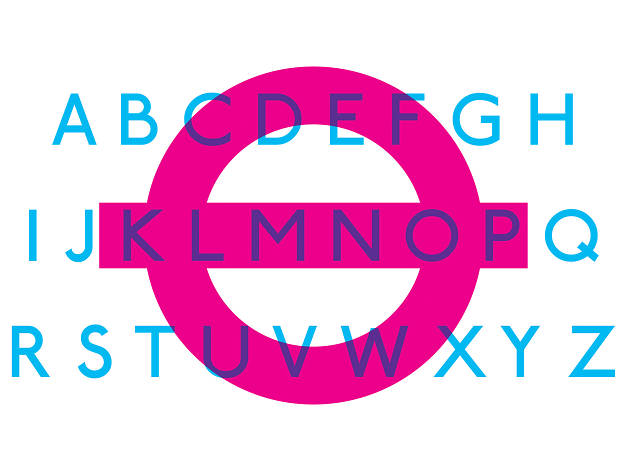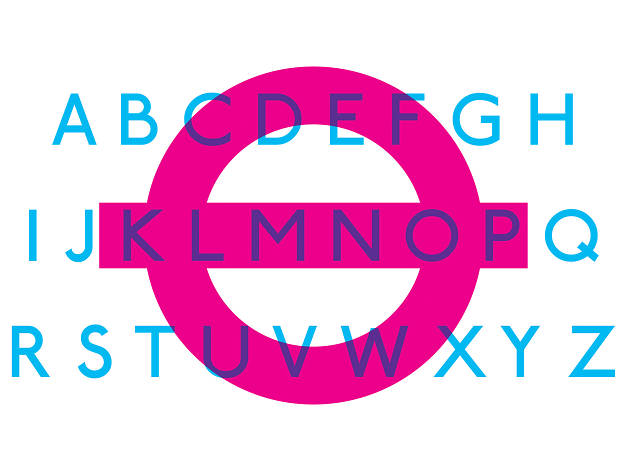 London Underground's graphic identity 1908-1920s
The tube's roundel
has barely changed since its birth in 1908, and remains a beacon for lost and wandering Londoners and visitors. But it's not just the 'bar and circle' (as it was snappily known) that has iconic status: Edward Johnston's font and Harry Beck's map, commissioned by Frank Pick in the '20s, are as much parts of London as fleabitten pigeons and bin-diving foxes.



The panel's verdict:

'London Underground's early corporate identity was masterminded by London Transport's Frank Pick. The wonder is that it has survived and looks as good as ever.'
Simon Esterson, creative director of Eye Magazine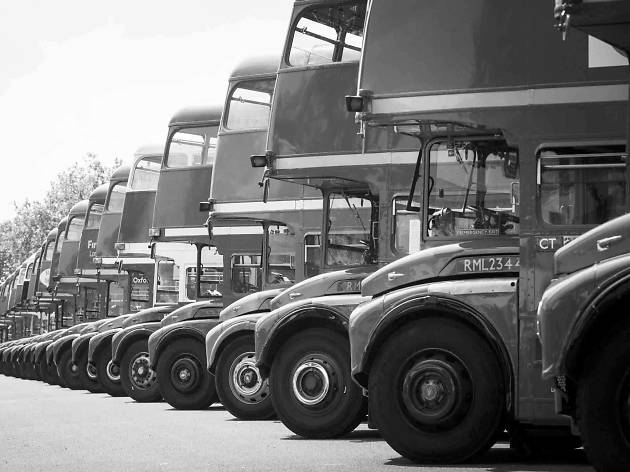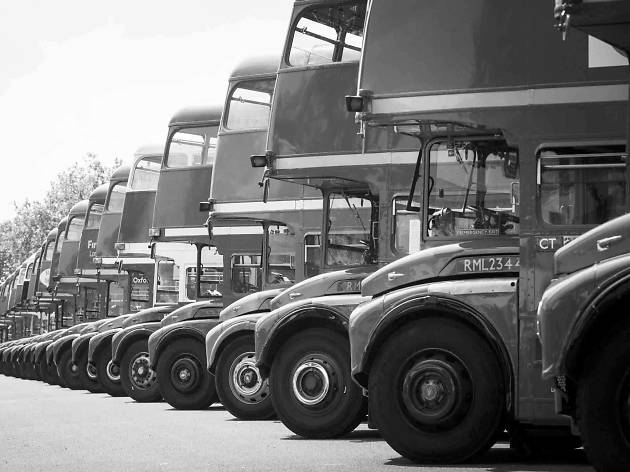 Routemaster - Douglas Scott, 1954
Following WWII there was need for a lighter, more fuel-efficient London bus. The result was the nimble Routemaster. Like previous buses it had an open platform at the rear that you could hop on and off between stops, but in terms of materials and design it was revolutionary. In the years that followed it became a London icon. When it came to replacing them, the Mayor's Office commissioned London super-designer Thomas Heatherwick to create a new, futuristic version, meaning that the red buses that are so synonymous with our city will be around for many years to come.
The panel's verdict: 'Perhaps the most iconic piece of London, and known across the world. I've always loved the classic, open-ended bus design: they have such a romance about them.'
Anya Hindmarch, designer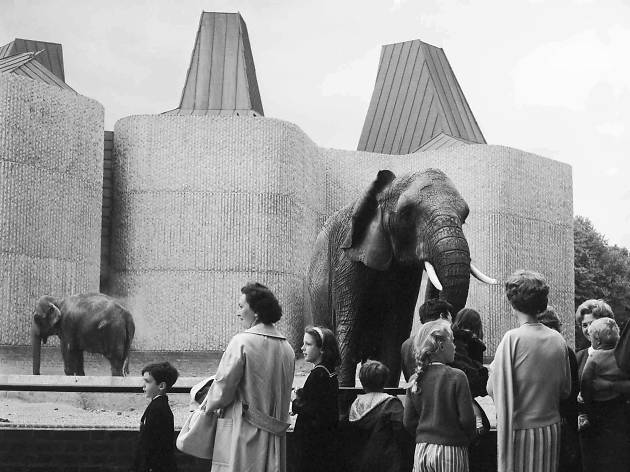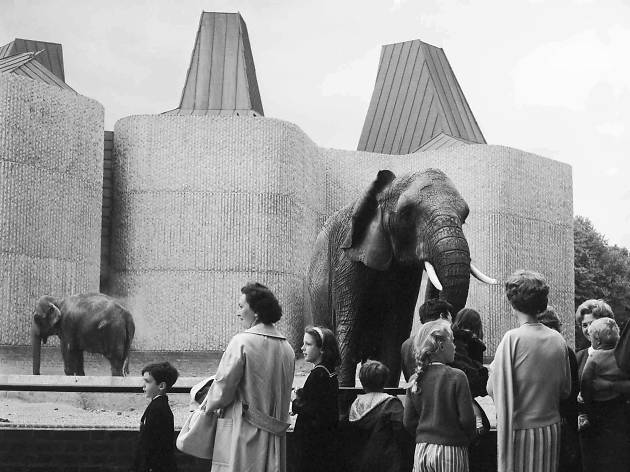 Casson Pavilion - Hugh Casson and Neville Conder, 1962-1965
London Zoo has a wealth of beautiful buildings, from the Penguin Pool by Berthold Lubetkin, which would look more at home in Miami, to the Grade I-listed Gorilla House, an important example of early modernist British architecture. But its trump card has to be the brilliantly brutal Elephant and Rhinoceros House, which in 1965 won its architect the RIBA award for Best Building in London.
The panel's verdict: 'Just as postwar architects were experimenting with brutalist creations for people, Hugh Casson decided that elephants might rather enjoy a pen made in the same bold – if chilly – style (he was wrong). Today the elephants are long gone but it still speaks of the concrete ambitions of London in the 1960s. It's a masterpiece.'
Andrew Tuck, founding editor of Monocle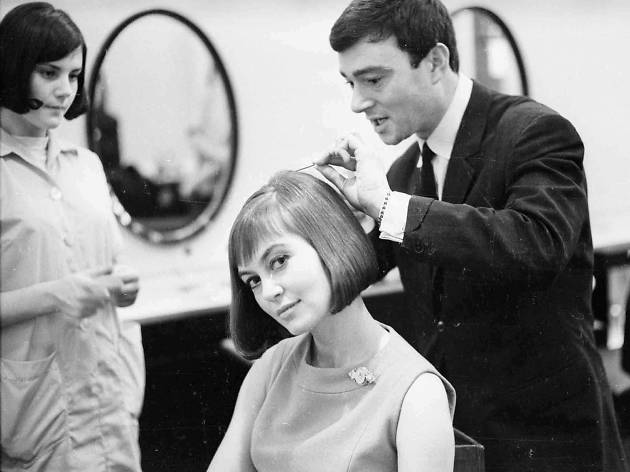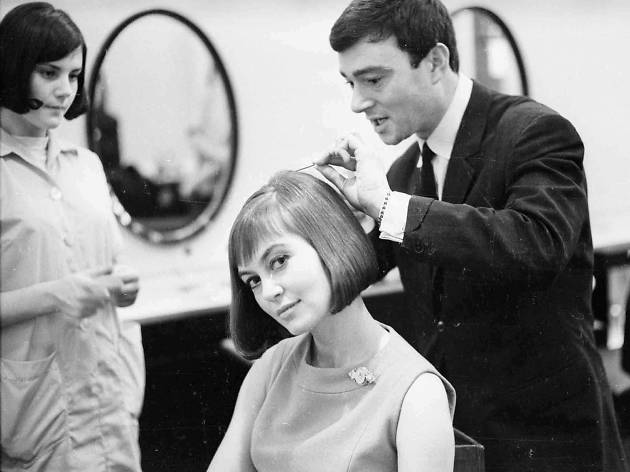 The wedge bob - Vidal Sassoon, 1963
He might not have invented the bob, but when Vidal Sassoon lopped off film-star Nancy Kwan's long locks for forgotten Britcom 'The Wild Affair' he revolutionised hairstyling for women. His blunt geometric bob made both Sassoon and Kwan household names, when in 1963 British Vogue commissioned photographer
Terry Donovan to snap the snip.
The panel's verdict: 'You assume that Mary Quant must have come up with the classic swinging '60s London bob herself, but it was actually her mucker Vidal Sassoon. Probably the greatest step forward in women's hairstyling since Louise Brooks defined the flapper look in the 1920s. Suddenly, London was winning the world style race by a head.'
Chris Waywell, associate editor, Time Out London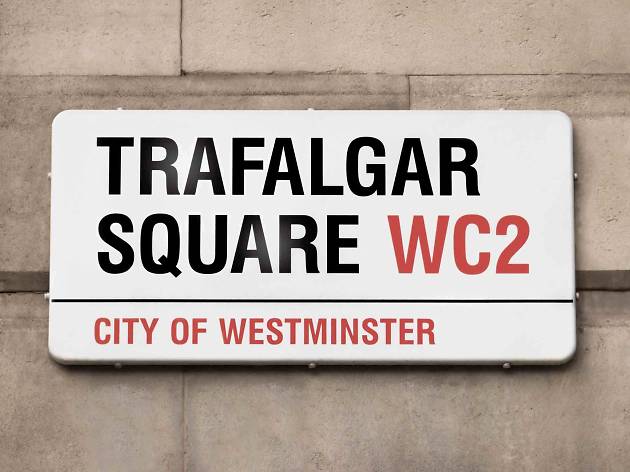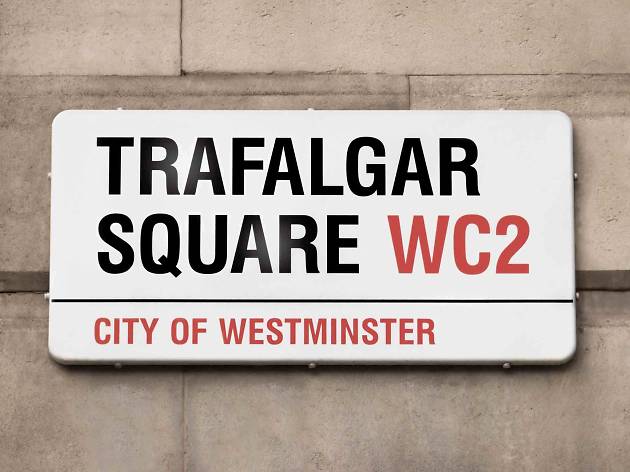 London street signs - Misha Black, 1968
They're absolutely everywhere, meaning we often overlook our city's sleekly discreet street signs. In 2007 Westminster Council copyrighted its radical 1968 reworking of the street sign by renowned designer Misha Black. That doesn't seem to have stemmed the production of the naff souvenir versions with your name on, mind you.
The panel's verdict: 'Design Research Unit, founded in 1943, turned its hand to everything from pub signage to upholstery on the District line, but the London street sign remains the studio's most notable work. It uses an all-caps typeface to communicate street names and districts in a wonderfully minimal, but still welcoming way, with the pillar-box red setting off the black type. The V&A holds DRU co-founder Misha Black's archive in its collection.'
Johanna Agerman Ross, curator of twentieth-century and contemporary furniture and product design at the V&A
Tottenham Court Road station mosaics - Eduardo Paolozzi, 1984
Scottish-Italian artist Eduardo Paolozzi is a contender for the most-public-art- in-London award. In fact he's so prolific that next year the Whitechapel Gallery is dedicating an entire show to him. His detailed, colourful mosaics are London icons (literally) squared. Look closely and you'll see references to George Orwell's 'Nineteen Eighty-Four' and objects from the British Museum.
The panel's verdict: 'These are some of the finest pieces of public art I know. Beautiful, refreshing and always make what is usually a hideous trip through TCR a pleasure. The ones that remain in the new station are a breath of fresh air, and the others are still around, but to see them you have to travel a bit beyond the Central line: to Edinburgh.'
Alex Bec, founder of It's Nice That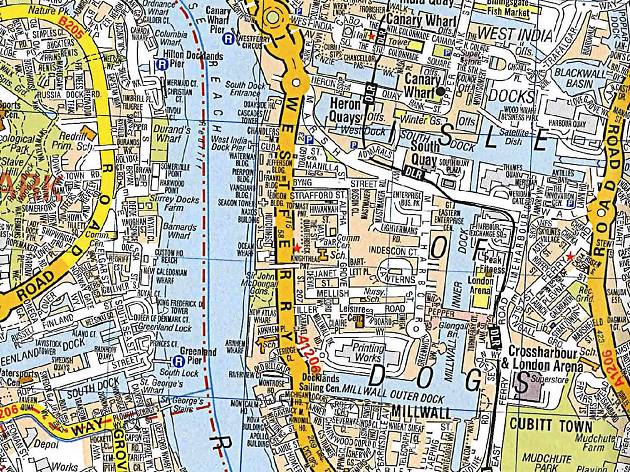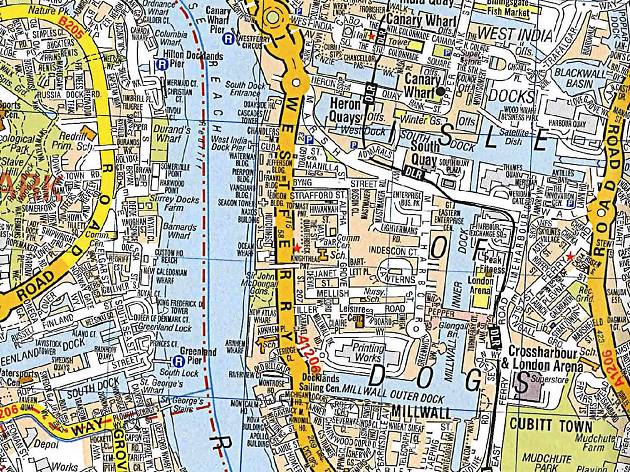 A-Z Street Atlas - Phyllis Pearsall, 1936
This pocket-sized map book was created by artist and writer Phyllis Pearsall. She compiled it by walking down every street in the capital, getting up at 5am and working for 18 hours a day. She walked an incredible 3,000 miles in a year. And the little book that we all used to carry around in the dark ages before everyone had smartphones only came about because Pearsall got lost one evening on her way to a party in posh Belgravia.
The panel's verdict: 'Everyone thinks of the tube map as the iconic London plan, but the "A-Z" was for years – in a pre-Google world – the way to navigate the city. Everyone carried one in their bag. Compiled in the '30s by Phyllis Pearsall, London's greatest flâneur, it featured "dead streets" which didn't exist, so illegal copying of the maps could be proved.'
Chris Turner, director of London Design Biennale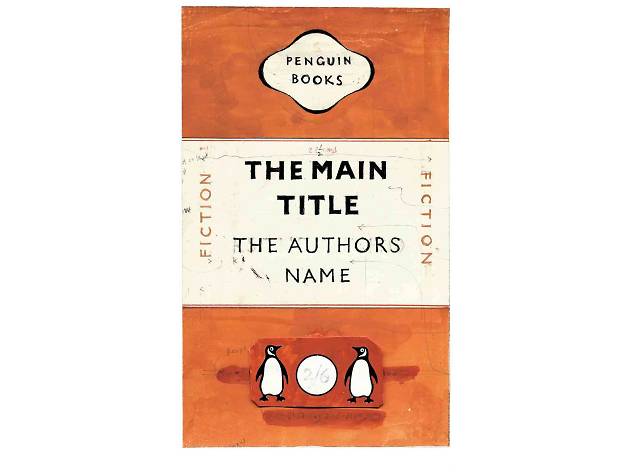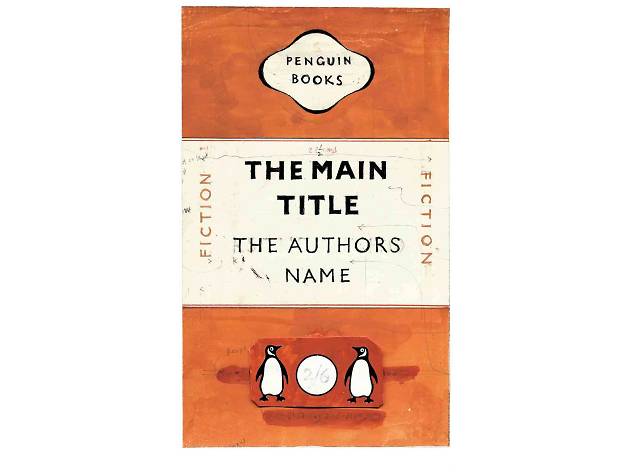 Penguin book covers - Edward Young, 1935
In the mid-1930s Joan Coles, a secretary working at London publishing house The Bodley Head, came up with the idea of 'penguin' as a name for a new line of affordable paperbacks. Edward Young, an office junior at the time, was promptly sent off to London Zoo to sketch the creatures in real life. These drawings would later become the famous logo of the books. But he didn't just create that: he was also responsible for the iconic tripartite cover design. Bold and colourful, the books were immediately eye-catching and marked the arrival of a whole new way of reading.
The panel's verdict: 'Today the Penguin paperback identity is an icon of popular culture, displayed on everything from mugs to tea towels to deckchairs. However, it would be a crime not to acknowledge the era-defining graphic design that came after. Since Edward Young, Penguin has had many great leaders in design directing its creations, such as typography master Jan Tschichold and graphic designer Romek Marber – whose new grid for the Penguin crime series in 1961 established a timeless, modernist identity for text and image on book covers. Stick that on a deckchair. Please.'
Mark Neil, art director, Time Out London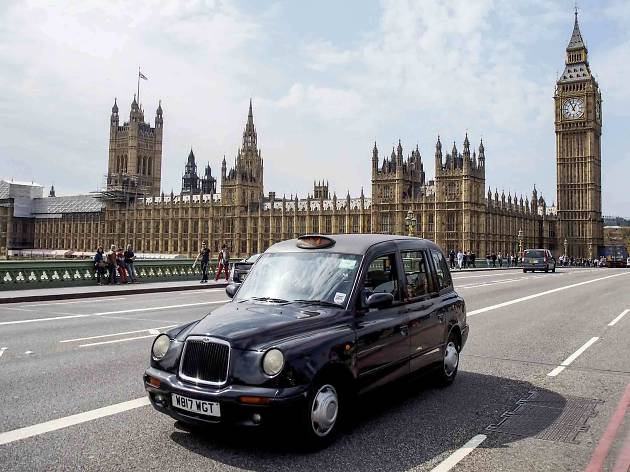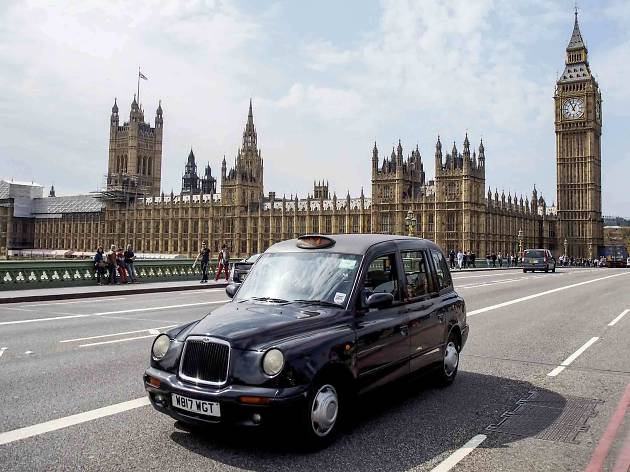 TX1 black cab - Sir Kenneth Grange, 1997
Industrial designer Sir Kenneth Grange is responsible for the way a ton of British things look: he's cast his eye and pen over postboxes, anglepoise lamps, Kenwood food mixers and the UK's first ever parking meters. His sensitive update of the black cab kept it on our streets as an immediately recognisable global icon. It's hard to imagine the capital without them (and their drivers).
The panel's verdict: 'Kenneth Grange's version of the London taxi – now an endangered species – is the most civilised way of negotiating London. The Mercedes van replacements don't even have windows that open!'
Deyan Sudjic, director of the Design Museum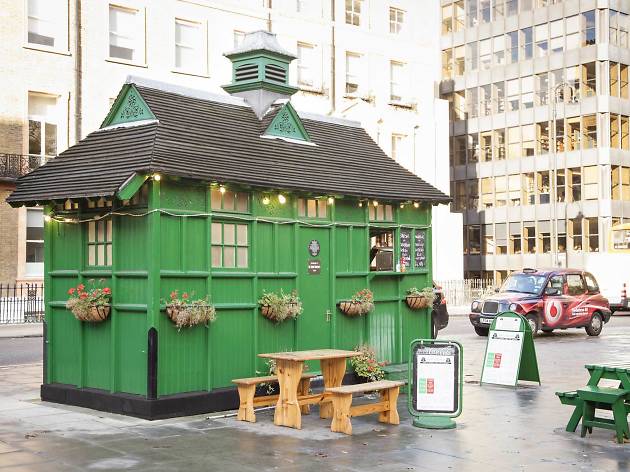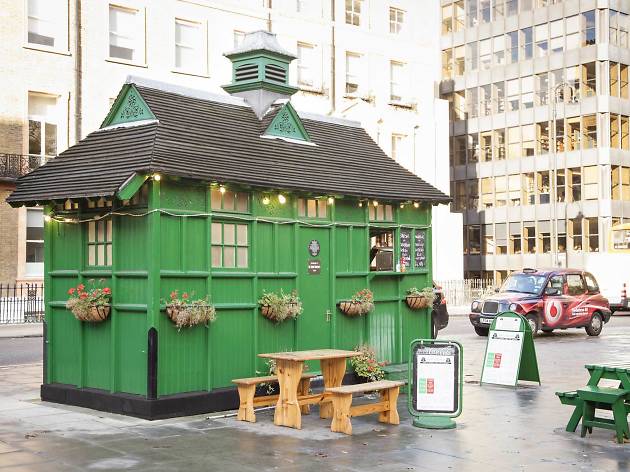 Cabmen's shelters 1875-1914
Unique to London, the green wooden cabmen's shelters were conceived as a place for the drivers of hansom cabs and hackney carriages to stop for a bite to eat without getting their vehicle nicked. They're practical street design, and also very beautiful. There were once 61 in the city; today just 13 remain. They've survived two world wars and numerous architectural fashions, and you'll still find London's cabbies hanging out in them.
The panel's verdict: 'These green taxi huts are dotted all over central London and have been around since 1875, all to make sure cabbies could get a bacon sarnie and a cup of tea. They're true London gems, and are all Grade II-listed buildings – as they should be!'
Anya Hindmarch, designer
How about London's best buildings?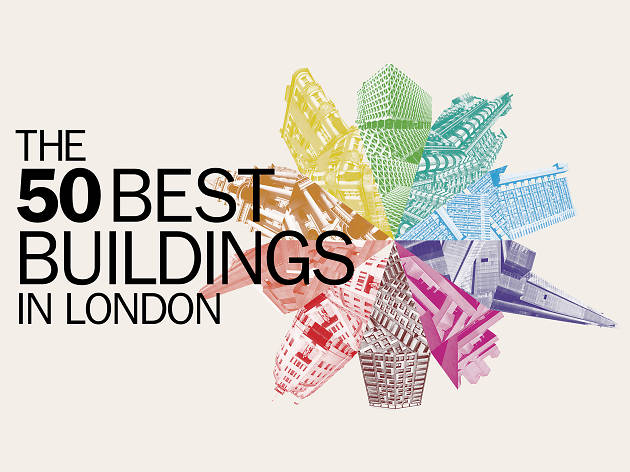 Cloud-piercing towers of glass. Stone cathedrals and churches. Taking a walk through London is like immersing yourself in a history of architecture. Our list of the city's 50 best buildings celebrates this unique mix. We asked a group of experts to tell us about the London architecture that amazes them. The results capture the essence of the real London in a way that a guidebook's 'best bits' never could.
Support Time Out
We see you're using an ad-blocker. Ad revenue is Time Out's main source of income. The content you're reading is made by independent, expert local journalists.
Support Time Out directly today and help us champion the people and places which make the city tick. Cheers!
Donate now