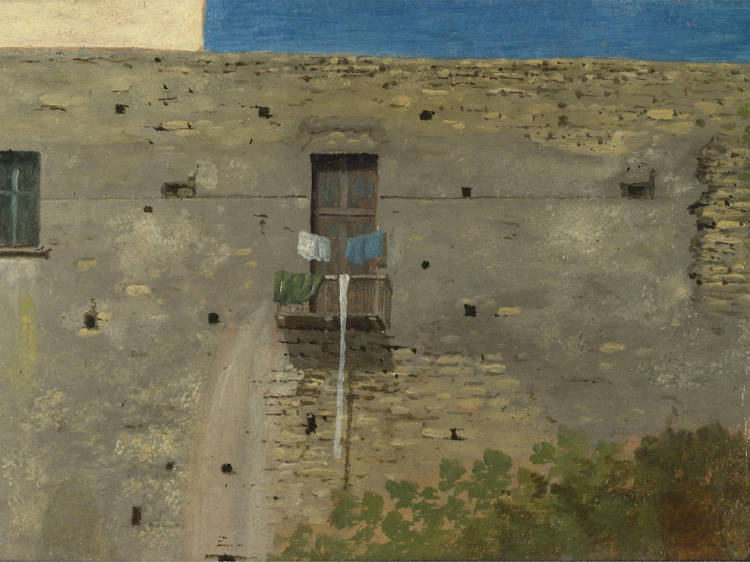 © The National Gallery, London 2014
100.

'A Wall in Naples' - Thomas Jones
WHEN? 1782
WHERE CAN I SEE IT? National Gallery
I LIKE IT See also 'Study of Cirrus Clouds'

In 1782, a painted view was meant to adhere to certain conventions to do with picturesque compositions and receding perspectives. Jones's study of a stained and pockmarked Neapolitan wall, however, rejected all that. With its starkness and flatness, its severe blocks of colour, it seems to suggest an almost Modernist sensibility – over a century ahead of its time.