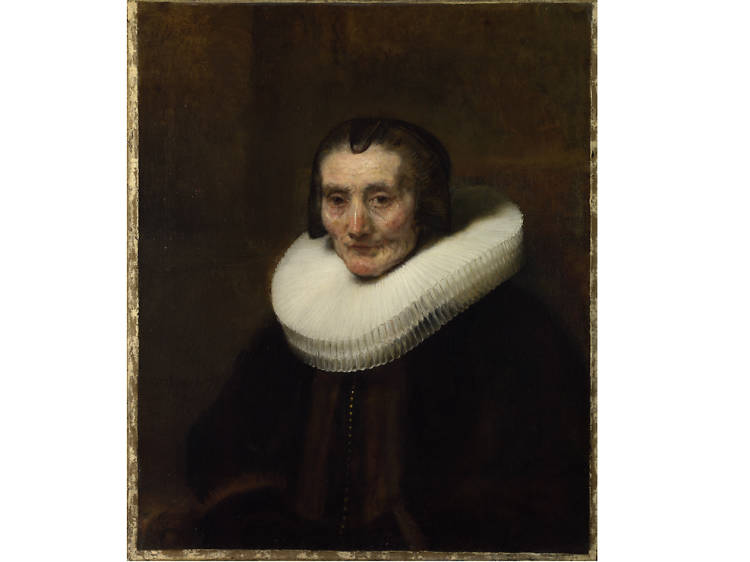 © The National Gallery, London 2014
70.

'Portrait of Margharete de Geer' - Rembrandt van Rijn
WHEN? 1661
WHERE CAN I SEE IT? National Gallery
I LIKE IT See also 'Self-Portrait with Two Circles'

Created during the last years of Rembrandt's life, this lugubrious portrait of Margaretha de Geer, wife of the wealthy Dordrecht merchant Jacob Trip, confronts the burdensome ageing process head on: wrinkles and all. Yet, the man widely considered the most important painter in Dutch history manages to also convey an honesty and acceptance in Margaretha's weary eyes, making it an invariably stimulating sight.