Heads up! We're working hard to be accurate – but these are unusual times, so please always check before heading out.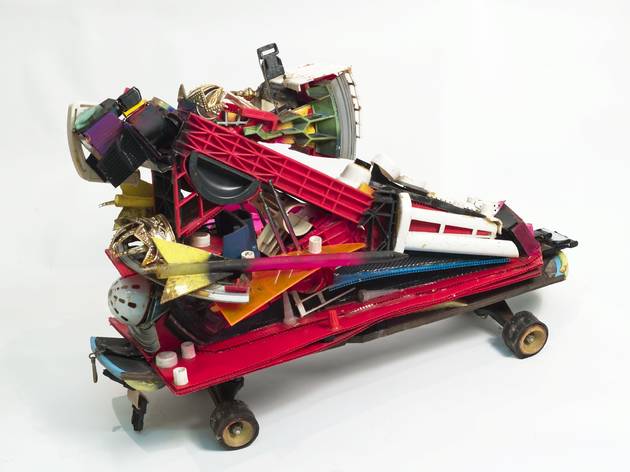 1/6
by Rammellzee, © Estate of Carmela Zagari Rammellzee
One of the first graffiti artists to tag subway cars, this New Yorker was entranced by seeing his work on the move. His 1988 'Color Letter Racer' series sees him attempting to liberate language by building a series of skateboard-based mobiles, each one representing a letter of the alphabet.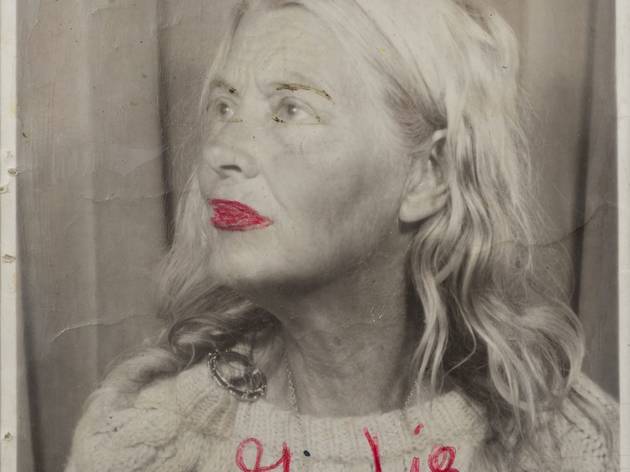 2/6
by Lee Godie, © the artist. Courtesy Richard and Ellen Sandor Family Collection
This Chicago resident was in her sixties and homeless when she was first noticed selling her canvases on the steps of the city's Art Institute. 'Better than Cézanne' was how she described her paintings but, showing life to be a perpetual performance, Godie's photobooth self-portraits are her lasting legacy to the world.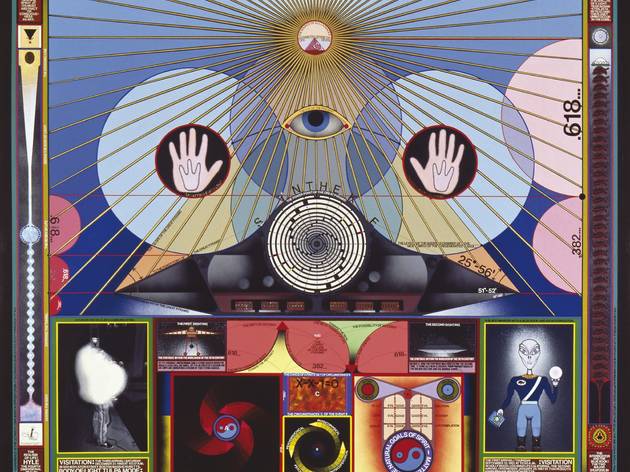 3/6
by Paul Laffoley, © the artist
After being kicked out of Harvard Graduate School of Design, Laffoley concentrated on making paintings like this 'psychotronic' example. Activated by your approach it will beam invigorating information into your brain.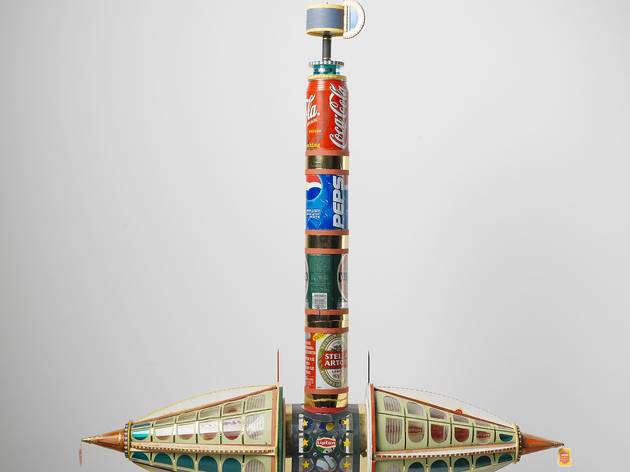 4/6
by Bodys Isek Kingelez, © the artist
Kingelez, a resident of Kinshasa in the Democratic Republic of Congo since the 1970s, works with paper, card and recycled materials like bottle tops and tinfoil to create fantastical architectural models. He believes that if all buildings looked as good as this, crime and unhappiness would cease to exist.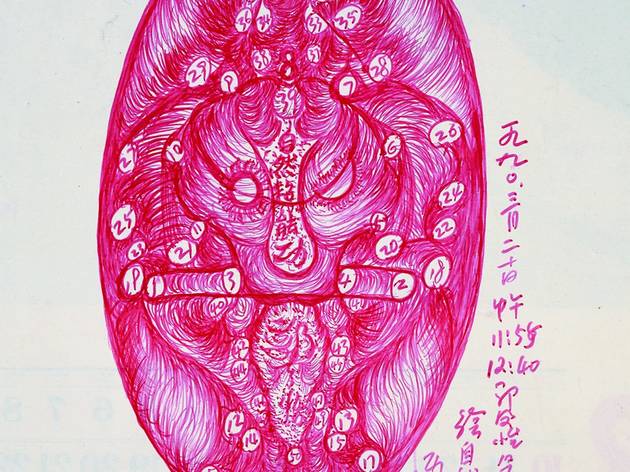 5/6
by Guo Fengyi, © the artist
Influenced by the holistic practice of qigong, the Chinese artist created text and image works on paper that read like maps of the body, charting its inner workings in an intuitive way. Each piece, like 'Human Energy Channel Decomposition' (above), is a curious hybrid: part painting, part prescription.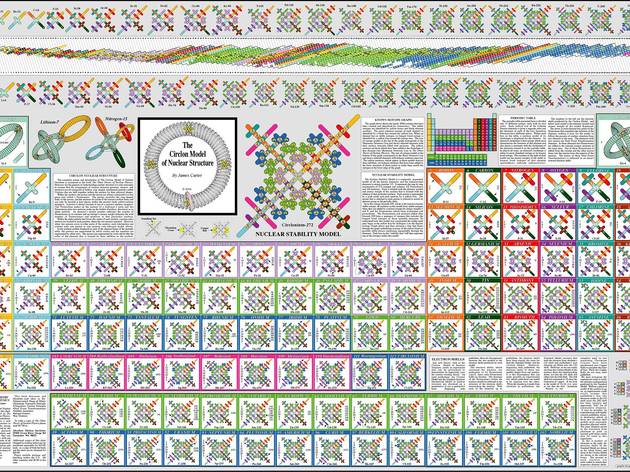 6/6
by James Carter, © the artist
Dubbed 'Leonardo of Fringe theorists' for his intricate diagrams, this Seattle-born physicist believes that everything stems from the circle, or rather ring-shaped particles, which he calls 'circlons'. Pictures his is 'The Periodic Table of Elements'.
The Alternative Guide to the Universe at the Hayward Gallery
A spectacular new show brings creative visionaries to the South Bank
We're hardwired to run away from wrongness. Inhibited by notions of practicality and expertise, we suppress the crackpot ideas and hare-brained schemes that, if only we allowed them room to grow, might expand into something magnificent. The people behind the work you'll see in the Hayward Gallery's 'The Alternative Guide to the Universe' have no such hang-ups. They pursue their odd enthusiasms with total commitment.

The show expands on definitions of outsider art to accommodate self-taught practitioners from the fields of maths, science and architecture. In doing so it starts to question what we mean by 'inside' and 'outside', establishment and fringe.

Some, like the inventor and engineer Karl Hans Janke, who spent 40 years sending designs for intergalactic craft to aerospace companies from an East German psychiatric hospital, conform to established ideas about institutionalised eccentrics. Others, like Eugene Von Bruechenhein – a Milwaukee baker by day, a creator of glamorous alter-egos for his wife by night – have, or had, fairly conventional jobs.

There's a lesson here about how we should try to live without the fear of failure. Maths needn't add up to be amazing. Science fact shouldn't stand in the way of marvellous fiction.

It takes a bit of work to tune into all the alternative worldviews on offer. But when you do, you'll fall under the spell of these torn up rule books and start to feel empowered by the exhibition's message. Dare to be wrong – brilliantly, beautifully, wrong. Let this liberating show be your guide.
Top art features
Our critics' pick of the must-see art exhibitions in town this season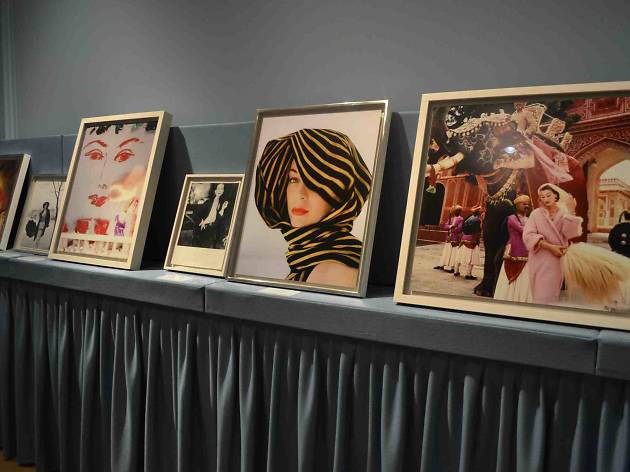 © Vogue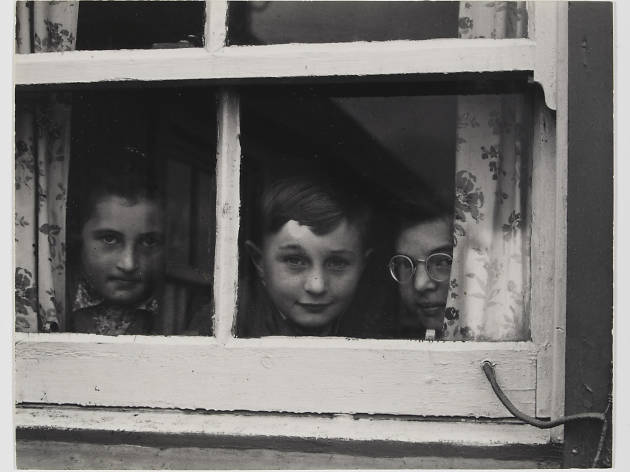 Find out what our critics make of London's new exhibitions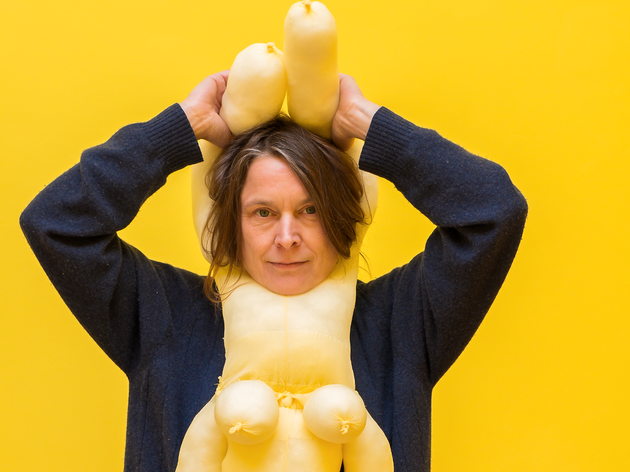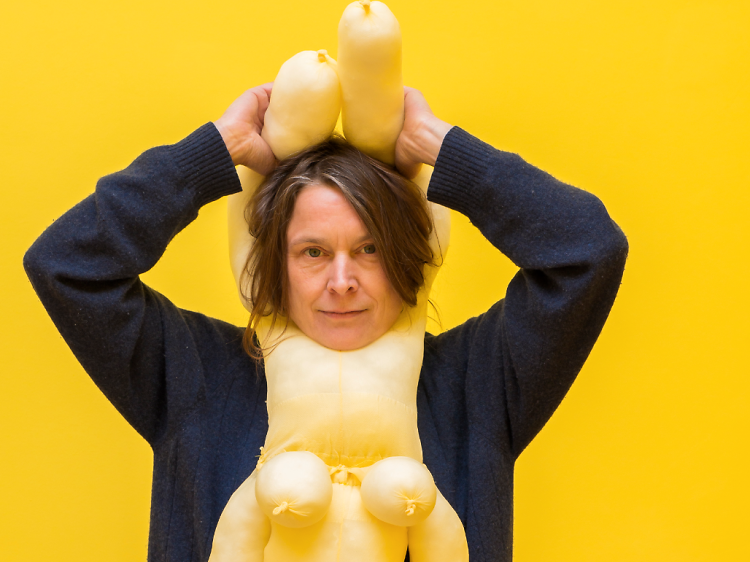 We talk to the biggest names and emerging talent in the art world