Heads up! We're working hard to be accurate – but these are unusual times, so please always check before heading out.
The V&A's new Europe 1600-1815 Galleries: five key works
The V&A's new Europe 1600-1815 Galleries reveal how our continental cousins dressed, drank, worshipped, waged war and went shopping. We pick our highlights
As if the V&A wasn't enough of a treasure trove already, the master curators have just opened a new suite of renovated galleries that tell the complex tale of the rise of global powers and markets. Head downstairs to your left – just after you've had your baggage checked – and enter the permanent exhibition, which houses a thousand or so fascinating items from the collection. You'll find everything from pocket watches to entire decorative schemes for rooms, all exploring how modern ideas of comfort, privacy and fashion developed. The V&A is keen to stress that its new galleries take a broad view of Europe, looking at the continent in the context of the Asian, African and American cultures it was inspired by and exploited. But there are definite limits – you won't find many homegrown objects on show, for instance (they are upstairs in the British Galleries). The whole collection really boils down to a single story – the rise of France over Italy as the main arbiter of European taste. But you could still spend all day in here (and all night, too, if they let you kip in the beds). Here's a selection of the best bits.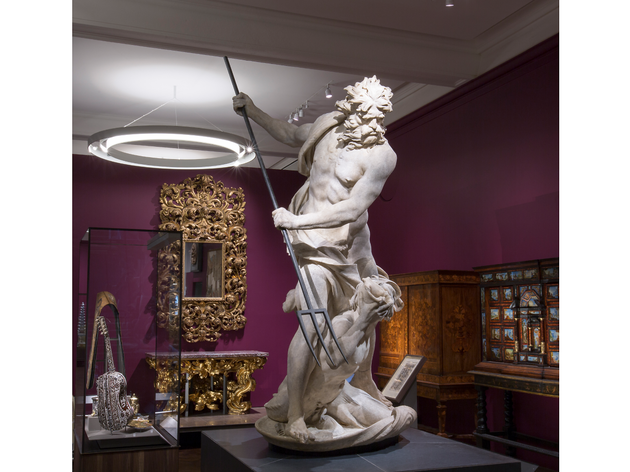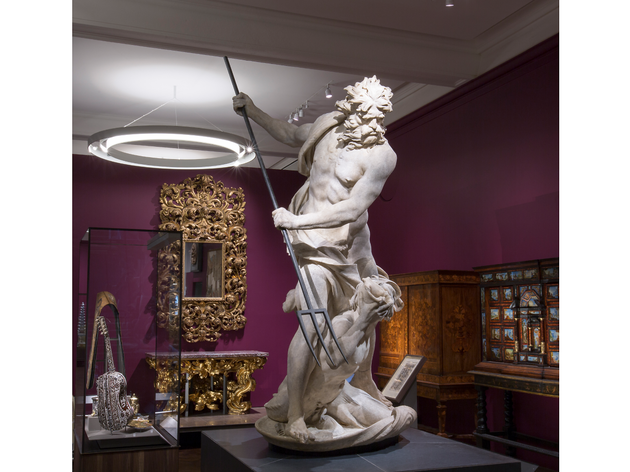 © V&A, photo: Peter Kelleher
'Neptune and Triton', c1622, by Gianlorenzo Bernini
Whoa! This monumental sculpture of the king of the ocean is the first thing you see as you enter the galleries. Magnificent, dominating and totally over-the-top, Bernini's ripped marble god is a benchmark of the baroque style that emerged in Rome around 1620. Originally the piece was part of a fountain, as hinted at by the conch shell clasped by Neptune's son Triton, designed to project a single jet of water. In mythology, Triton blew it like a trumpet to raise the waves. The sculpture probably did something similar to the blood pressure of the cardinal who commissioned it.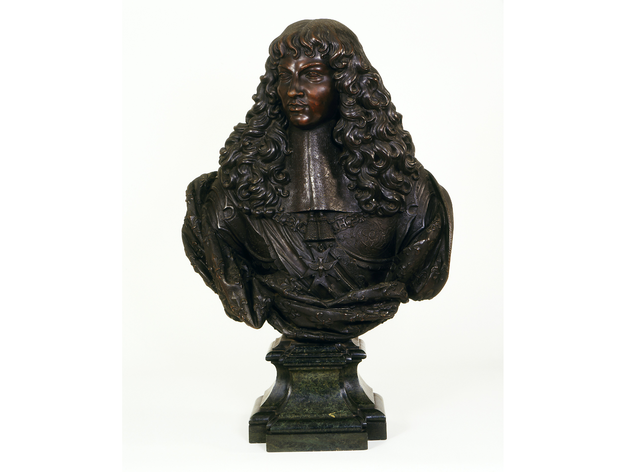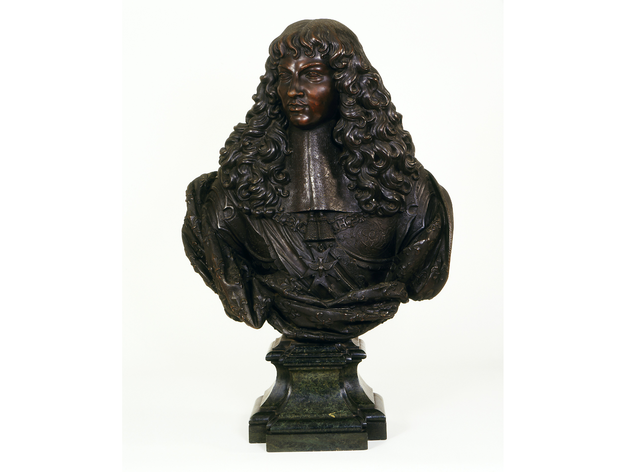 © V&A
Sporting the merest hint of moustache (which, records show, took half an hour to wax), a luxuriant periwig and lace cravat – in this bronze bust Louis is the epitome of a fashionable young man of the mid-seventeenth century. Around this date, Louis started to rebuild the château of Versailles, which was later to become his court and seat of government. He promoted France through the arts and furnished his state apartments with luxury goods made in French workshops (designed to cut down on imports).The aim was to impress foreign visitors and spread French national style like warm camembert across Europe. And it worked like a charm. Soon every big cheese from Russian to Italy wanted their grand residences done out in fabulous Frenchified fashion.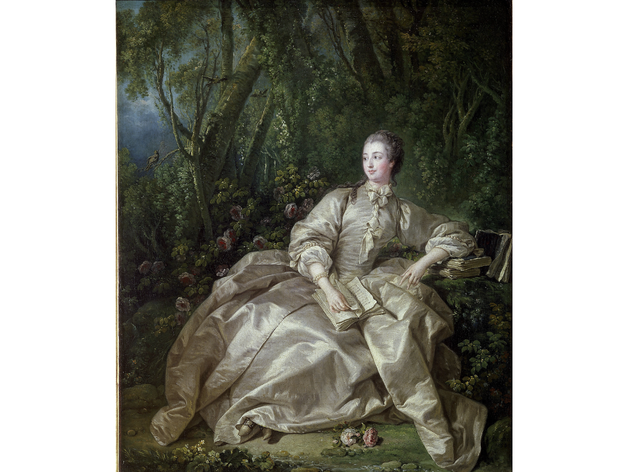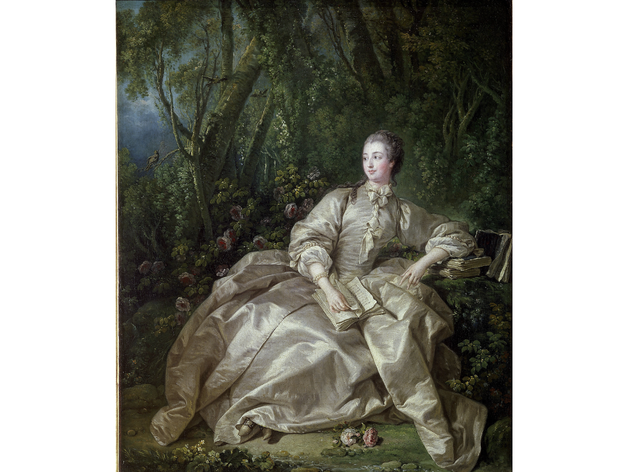 © V&A
'Madame de Pompadour', 1758, by François Boucher
Louis XV, great-grandson of Louis XIV, met his future mistress Mme de Pompadour at a ball in 1745 (she was dressed as a shepherdess, he had come as a tree). Within weeks, he had moved her into Versailles, where her style and eye for design further seduced the king and secured her position. Her apartments were filled with taste-making, saucily fluid Rococo furniture and artworks, such as this portrait by Boucher.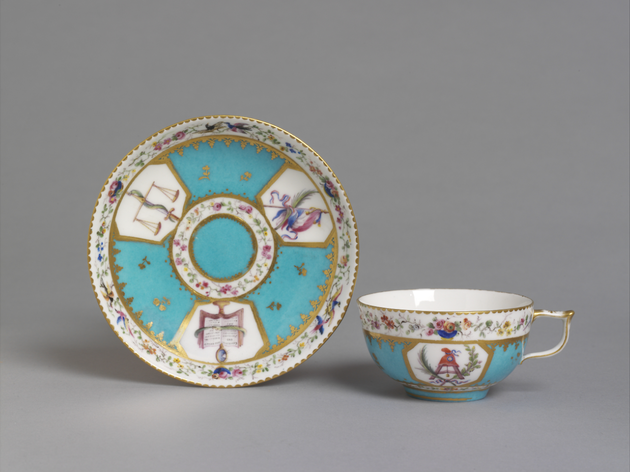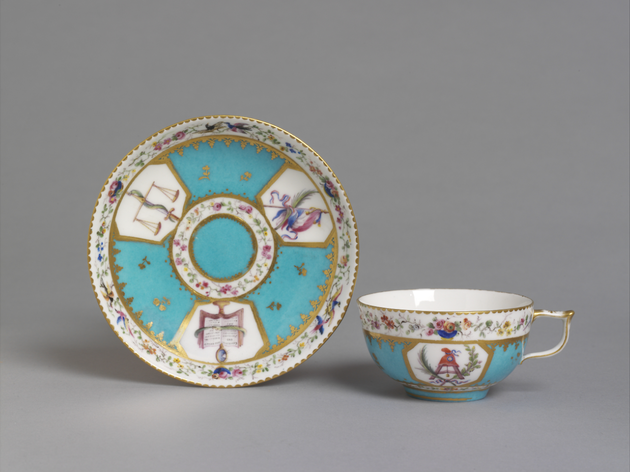 V&A
Sèvres cup and saucer, 1793-1800
It's not surprising to learn that during the French Revolution luxury porcelain sales collapsed (not enough tea-drinking heads to go round). But, once nationalised, Sèvres began to produce patriotic wares bearing symbols of the Republic including a triangular stonemason's level (representing equality and justice) and the Tricolore.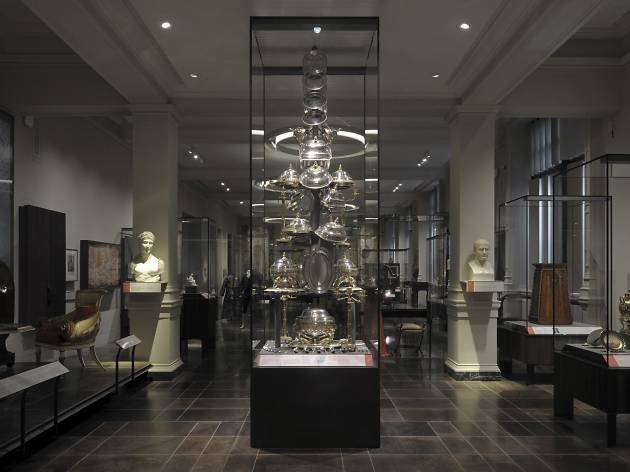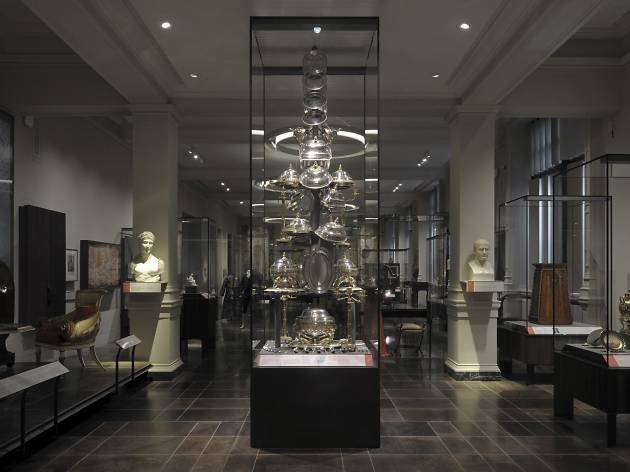 © V&A. Photo: David Grandorge
'The Victory Service', 1813-16
Given by the Portuguese to the Duke of Wellington in recognition of his efforts in the Peninsular War (1807-14), this gilded service is the show's full stop. Made to celebrate the triple alliance of Britain, Spain and Portugal against Napoleon, it marks the point when France's position weakened significantly – no wonder the Portuguese didn't mind splashing out £27,000 (that's millions in today's money) on a thank-you prezzie.
Visit the V&A
The V&A is one of the world's – let alone London's – most magnificent museums, its foundation stone laid on this site by Queen Victoria in her last official public engagement in 1899. It is a superb showcase for applied arts from around the world, appreciably calmer than its tearaway cousins on the other side of Exhibition Road. Some 150 grand galleries on seven floors contain countless pieces of furniture, ceramics, sculpture, paintings, posters, jewellery, metalwork, glass, textiles and dress, spanning several centuries.
Read our guide to the best bits of London's museums