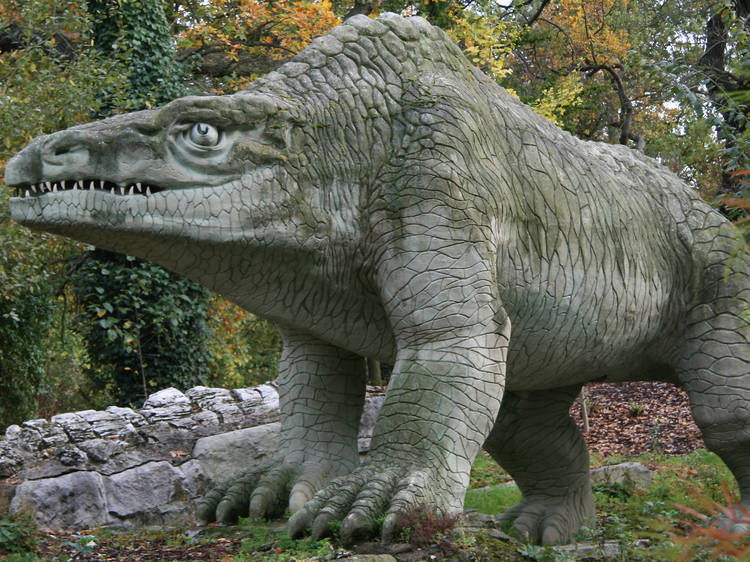 1.

Benjamin Waterhouse Hawkins, 'Crystal Palace Dinosaurs', 1854
When it came to educating the masses about wonderful scientific discoveries, the Victorians didn't let little things like lack of data hamper them. Hence the Crystal Palace Dinosaurs. Charitably summed up, they're an imaginative mish-mash of fact and fiction. More importantly, the world's first dinosaur sculptures are survivors. And we love 'em.

Where can I see them? Hiding in the bushes of Crystal Palace Park.