Heads up! We're working hard to be accurate – but these are unusual times, so please always check before heading out.
Who's going to win the Turner Prize?
As the controversial Turner Prize returns for 2016, we asked bookies Ladbrokes to give us the odds on the nominees. It's time to place your bets, London art fans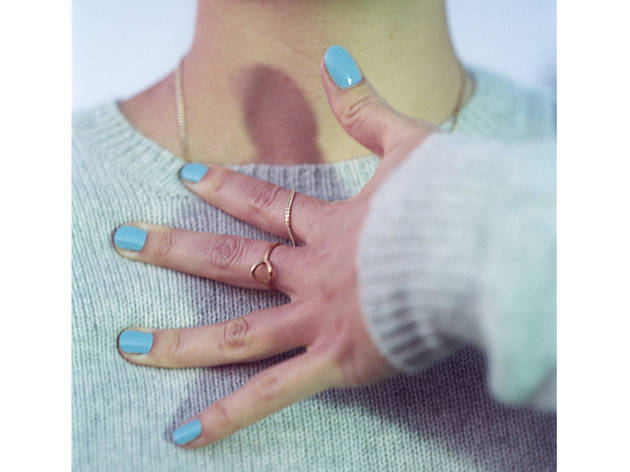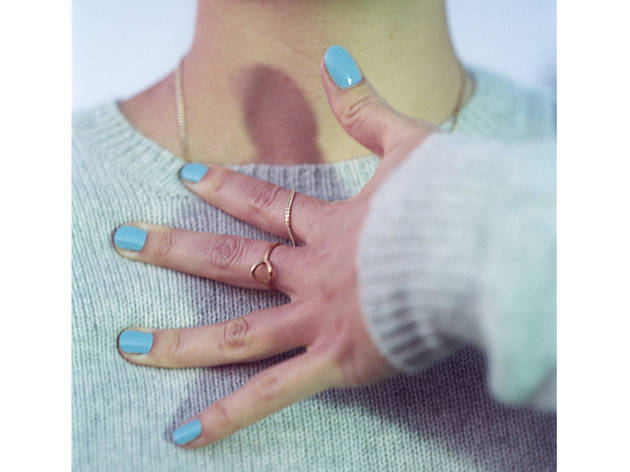 Josephine Pryde

Odds: 3/1

The bookies say: 'There's no apologies from the bookies in regards to Pryde's short odds on offer, her eclectic work makes her a strong candidate to cause an upset.'

We say: There's a good chance that Pryde thinks the art world is pretty stupid. She's nominated for a show in which viewers looked at the art while sitting on a little miniature train chugging around a gallery, poking fun at the usual dour seriousness that suffocates most art spaces. Her work is mainly photography, making beautiful images that hint at things like advertising or fine art, but quietly undermine those conventions. By undermine, we mean take the piss, all while looking damn fine.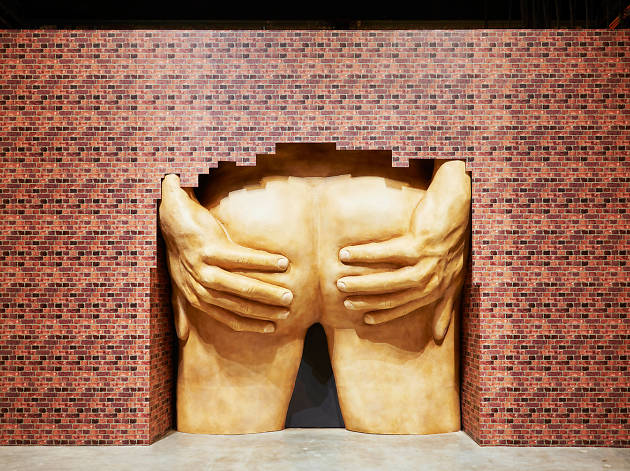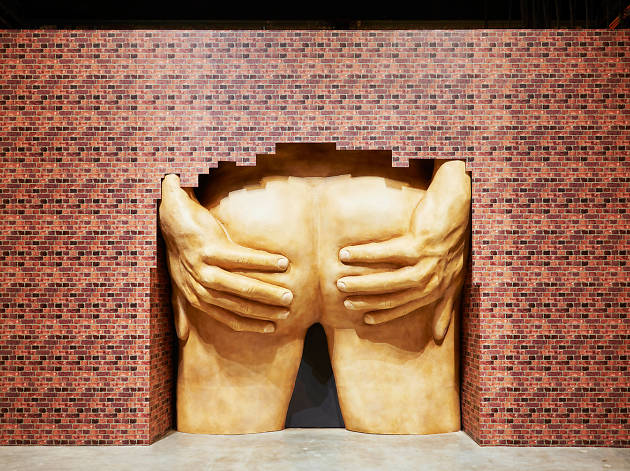 'Project for Door (After Gaetano Pesce)',Courtesy the artist. © Kyle Knodell
Anthea Hamilton

Odds: 2/1

The bookies say: 'Hamilton's work might be the butt of some jokes, however the same can't be said for the punters' favourite at 2/1.'

We say: This is a surefire crowd pleaser. Hamilton's big butt is the kind of thing that gets the public interested in the Turner Prize, and the artless doucheholes at the red tops all riled up. It's win-win. Hamilton is kind of like a hyperintelligent modern pop artist, taking mainstream culture and twisting it into ridiculous, stylised and seriously striking works of art. There's tons of sex, oodles of humour and a whole heap of disco, but most importantly, Hamilton's got a brilliant knack for perfectly eye-catching sculpture.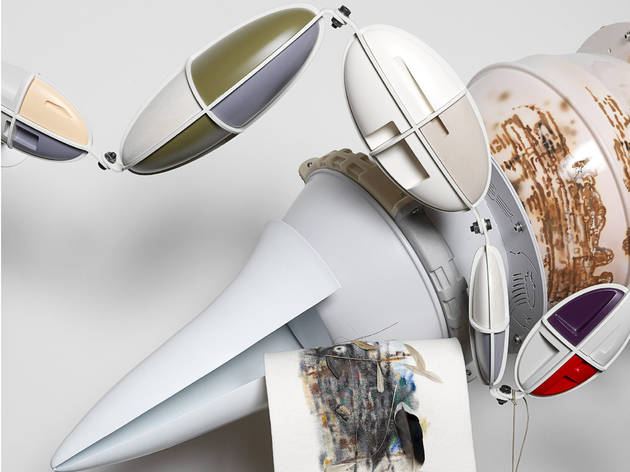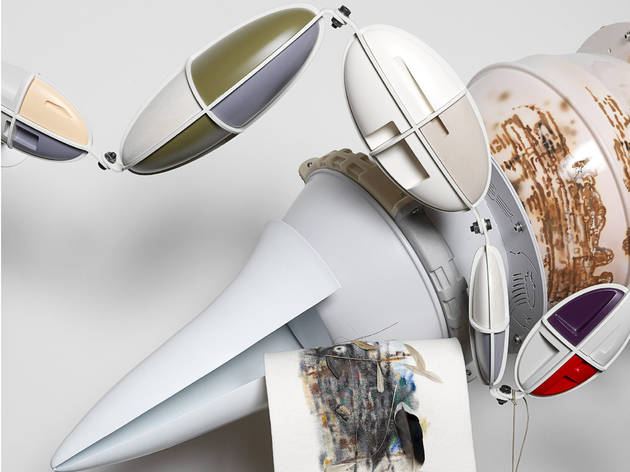 Helen Marten

Odds: 4/1

The bookies say: 'Unfortunately for Marten, she finds her work friendless in the market which consequently leaves her as the rank outsider for glory.'

We say: So the bookies have given Marten the longest odds, and we reckon they might be dead wrong, especially because she's far from 'friendless in the market'. There's just something about her intricate work that draws you in. Her art uses a lot of forms: there are found objects, screen prints, writings and sculptures, all pulled together into big confusing installations. Up close there are endless details – little marks, hidden gems, puzzles for you to figure out – but take a step back and you realise that she has a totally unique and amazingly absorbing aesthetic. It's trashy but pretty, chaotic but controlled and perfectly composed. It's a confusing mess of bits that somehow gets united into a big beautiful whole.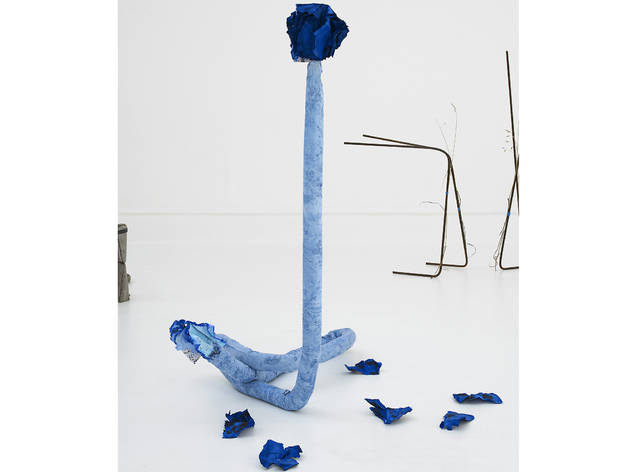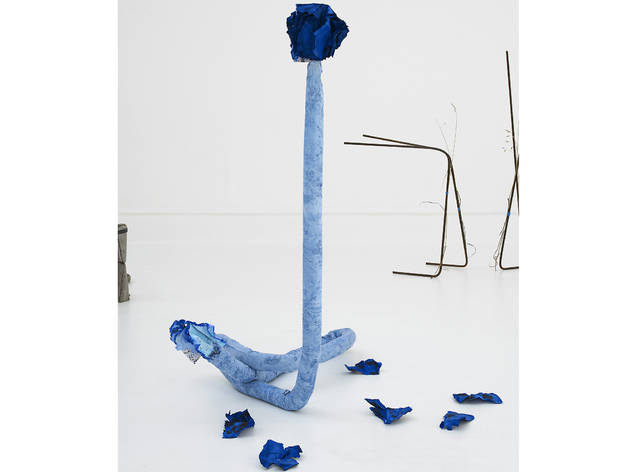 Michael Dean

Odds: 7/2

The bookies say: 'Dean's sculptures are a little leftfield and unlikely to emerge victorious.'

We say: Actually, Dean's sculptures are probably the least leftfield thing shortlisted for this year's prize. His work generally consists of what look like fairly traditional sculptures, but what makes them special is Dean's use of industrial materials, concrete, corrugated iron, rebar. They're closely linked to texts Dean writes too: he sorta wants to put you in the middle of of his words. Whatever any of that means, there's something comforting and familiar about Dean's work, like talking to an old friend. It's easy to understand, approachable and totally appealing.
Read more about the Turner Prize 2016
Over the years the coveted art prize's annual exhibition has caused quite a stir amongst both critics and the general public. It's been criticised for being sexist, politically incorrect, elitist and out of touch. It's cemented the position of artists including Gilbert & George, Rachel Whiteread, Damien Hirst and Steve McQueen in the canon of art by crowning each as winners. Lack of sponsorship funds threatened the continuation of the prize in 1990 until Channel 4 stepped in to save the day.