ZSL London Zoo guide
How to get the most out of your trip to London's wildest attraction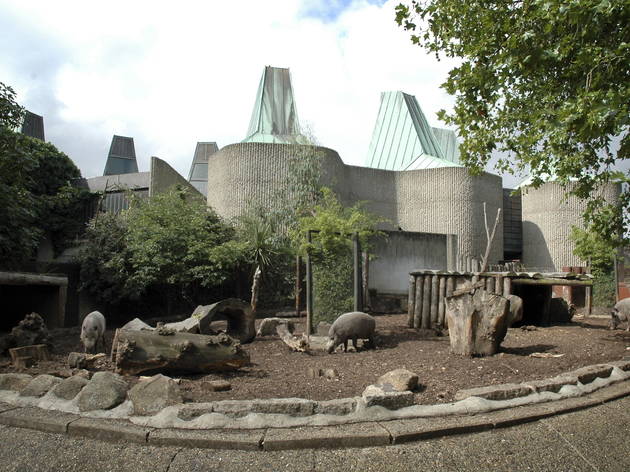 It's easy to forget, strolling through 36 acres of pristine enclosures, that London Zoo is home to almost 200 years of history. It was here, just a year after he returned from his world-changing voyage on the HMS Beagle, that Charles Darwin became a fellow in 1837. Some 77 years later, a Canadian infantry brigade en route to the Western Front gave the zoo their mascot Winnie the Bear for safekeeping. The cub was a hit with London's children, none more so than Christopher Robin, son of A.A. Milne. Winnie the Pooh was born.

These days, the zoo is home to nearly 20,000 animals from more than 800 species. Add us humans and the tally of creatures passing through each year exceeds 1.5 million. Most visit to wander through the site's 17 distinct areas. But a packed programme of events ensures the zoo stays busy, and evolving, all year round.
VIDEO: Inside the Gir Lion Lodge at London Zoo
London Zoo tickets and opening times
London Zoo opens daily at 10am, Christmas Day excepted. Closing times vary according to season: 6pm all summer, 5.30pm from September 9 to October 25, 4.30pm from October 26 to November 3, and 4pm all winter. Last admission is one hour before closing. Trust us, it's for your own good.

Prices also vary according to season. From March 22 to September 8, adults pay £25, children £19, and seniors and students £22.50. From September 9 to March 21, tickets are £1-£2 cheaper. No matter the season, buying online should save you a couple of quid per ticket. Children younger than 16 won't be admitted without an adult.
Where is London Zoo?
It's not the biggest in the world, but for a facility of its quality, London Zoo is certainly one of the most accessible thanks to its central location. Tucked into the northeast corner of stunning Regent's Park, the zoo sits immediately south of one of the capital's most breathtaking viewpoints, Primrose Hill.

Camden Town on the Northern line is the closest tube station, just a 15-minute walk away. But for one of London's most scenic strolls, alight at Regent's Park station (Bakerloo line) and walk about 20 minutes through the park, home to some of the most beautiful English gardens anywhere. The 274 and C2 buses also pass by the zoo.
Main attractions
Gorilla Kingdom was built over a period of 18 months in the mid-noughties. Late in the day, as it starts to cool, the western lowland gorillas that call it home move inside a plexiglassed gym at the enclosure's south end, providing a chance to see them up close.

Nearby Penguin Beach is home to about 60 African, Humboldt and rockhopper penguins. Amphiteatre seating at the edge of a giant pool provides the best views – especially during feeding time. For a fascinating look at the penguins' former home, swing by the Grade I-listed 1934 Penguin Pool, an otherworldly example of early modernist architecture, and perhaps the zoo's most famous enclosure.

Other top attractions include the world's first public aquarium (which, before the word was coined by London Zoo, were called 'aquatic vivaria'), the completely indoor Rainforest Life (perfect on rainy days) and the ever-fearsome Komodo dragons (the world's largest species of lizard).