Ten perfect country pubs within reach of London
Fancy some new scenery with your Saturday suds? Hop on a train and check out these cosy country pubs just outside the city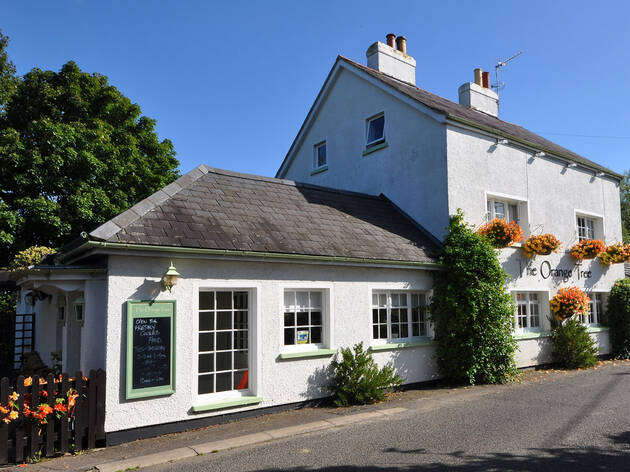 London has loads of amazing bars and pubs. More than you can drink at in a life time (we assume), so leaving the city to visit a pub almost sounds like madness. Yet, hard as it is to accept, there is life outside London and some of it is absolutely stunning. As 'Escape London', a book by Yolanda Zappaterra illustrates, a short train ride could land you in lush greenery, perched at a pub bench where pints cost a fraction of those in the capital and everyone smiles at you. Here's a selection of ten of the finest to start you off.
Ten country pubs within reach of London
Or stay in the city for a drink
Find the very best boozers in the capital with Time Out's guide to the bars and pubs that beat them all
Read more
Sponsored listing
The General Store
The General Store is a totally revamped space at the front of The Garage, a staple music venue in Highbury and Islington that first opened in 1993. Now owned by the DHP Family (the guys behind Oslo Hackney) the space offers craft beers, cocktails and coffee. There's some industrial looking design going on, the promise of food-to-go during the day and a decent cocktail bar by night - The General Store will become a must for anyone heading to a gig at The Garage.