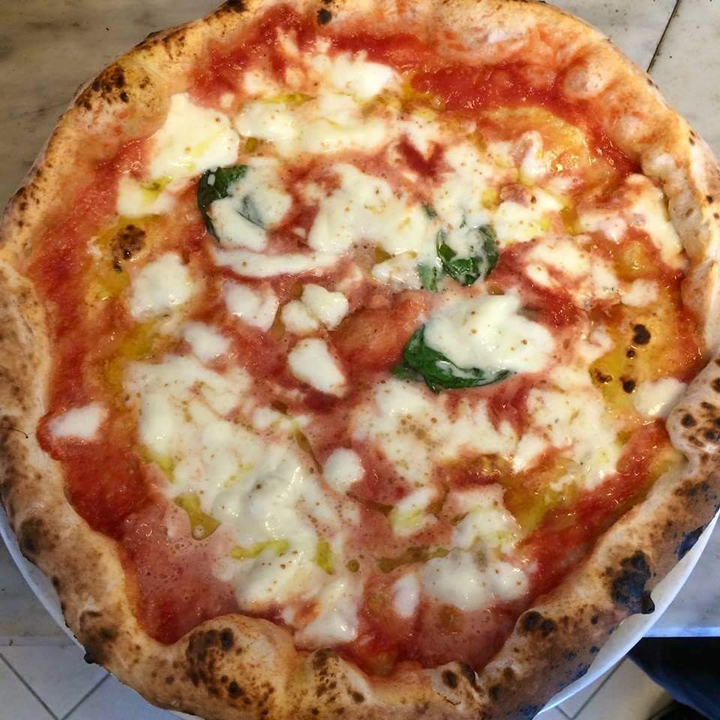 When it comes to food, London has pretty much got all bases covered. But you know what it's lacking? A whole festival dedicated to pizza. Here to change that is food events company Young & Foodish, who are making our cheesiest dreams come true by hosting London's first ever pizza festival and it sounds pretty darn tasty.
Top of the bill are pizza pros Francesco and Salvatore Salvo, who are flying over from Naples so they definitely know their way around a pizza oven. Five of the UK's top pizzerias will also be battling it out to find out whose crust is king, including London pizza joints Yard Sale Pizza, Made of Dough and Sud Italia, as well as Bertha's from Bristol and Manchester's Honest Crust. To wash down all that carby goodness, they'll also be serving up negronis, Italian wine and Beavertown beers.
Tickets are £30, which gets you entry to the festival and six quarter-pizzas from each of the pizzerias and a Beavertown beer or a soft drink. If stuffing your face with pizza all day sounds like your idea of a good time (and why wouldn't it?) then book yourself a ticket, pronto.
The London Pizza Festival is at Jubilee Place at Borough Market, SE1 1TL. September 13, 1.30pm-6.30pm. £30 or free for under 12s.
Find out more and get tickets here.
Can't wait until then? Take a look at the best pizza places in London.