Belsize Park: Posh coffee and people-watching next to the Heath.
What's the vibe?
Grand homes and quiet leafy streets: this elegant north London neighbourhood is perfectly peaceful.
Felipe Sucupira
So what's on the menu?
Start with a full breakfast at Chamomile Cafe (England's Lane) and don't dare pass on the raw chocolate cake for later. Ginger & White, a few doors down, serves brilliant healthy brunch options with seriously impressive coffee. Try the house-made almond milk for the perfect latte. Oliver's Fish and Chips (Haverstock Hill) will deliver a delicious dinner right to your door. Or if you fancy cooking at home, get gourmet ingredients from Black Truffle deli (England's Lane) and fresh organic produce from Pomona on Haverstock Hill.
I'm full, I need a pick-me-up.
Head to the newly opened Ginger & Lime juice bar in Budgens for your choice of 90 fruit and vegetable blends that will kick you into gear. If it's something of the grape-specific variety you're looking for, Franco Manca just opposite provides a spacious outdoor area to enjoy a glass of wine in the afternoon sun (and pizza, obvs).
How about a proper drink?
The Stag (Fleet Road) is the locals' choice, with an impressive beer garden. If cocktails and fine wine are more your thing, move on to XO on Belsize Lane, with a spacious bar and relaxed crowd dining pan-Asian food, including incredible sushi.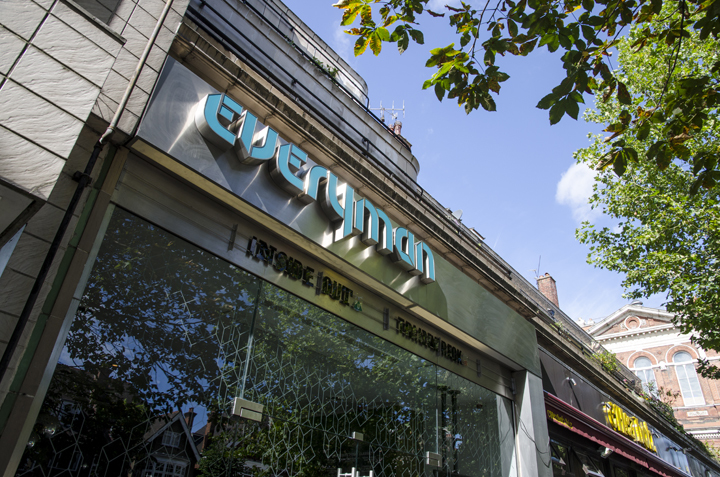 Ben Rowe
Is there anything to do that doesn't involve calories?
How about burning them? Head to Spring Health Leisure Club (Belsize Park Gardens). From pilates to rock body, there are a whole load of ways to work out at this boutique gym. If you prefer to relax, catch the latest films at the Everyman Cinema (Haverstock Hill). Luxury leather couches and cosy blankets make for the ultimate movie experience. Waiters are also on hand with a tempting menu of house-baked treats just in case the no-calorie question was a fleeting thought.
Anything that doesn't involve money?
Pick a park! With Hampstead Heath to the north and Primrose Hill to the south, you're surrounded by lush open spaces and inspiring skyline views.
Britta Jaschinski
And if I only do one thing?
Stroll the gorgeous streets towards the colourful shops and houses of the village for a more local feel. Grab your beverage of choice and relax while you people-watch and enjoy the good life.
By Christie Webster, who eats chocolate on the way to Bikram, okay, yah?
Fancy a change of scene? Take a look at the best bits of Wapping.