The cast of the new 'Star Wars' movie 'The Last Jedi' just launched a charity competition to celebrate the franchise's fortieth anniversary. Over the next few weeks, three epic out-of-this-galaxy prizes will be up for grabs: a walk-on cameo in the upcoming Han Solo spin-off movie, tickets to the LA premiere of 'Star Wars: The Last Jedi' and an overnight stay for two at Skywalker Ranch. Each week one winner will be announced, while a grand prize winner will be chosen to scoop all three prizes.
Stars Daisy Ridley and Mark Hamill – aka the Last Jedi – announced the competition in a hilarious comedy video, in which Hamill teases Ridley for never having visited Skywalker Ranch, the headquarters of George Lucas's empire in California.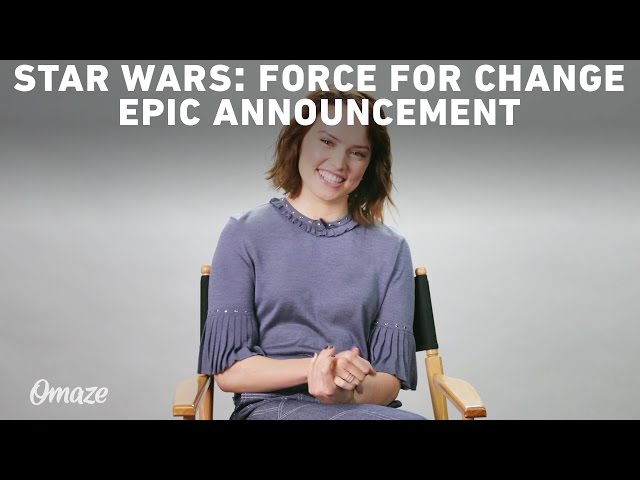 The two actors are clearly getting on like a house on fire. Yesterday Hamill shared a photo on Instagram of the two of them mucking around.

To enter the competition, donate at online fundraising platform Omaze. Proceeds benefit two charities, Unicef and the Starlight Children's Foundation, a British charity dedicated to brightening the lives of children with serious or terminal illnesses.
And in other Star Wars news, here's everything we know about 'Star Wars: The Last Jedi' and Daisy Ridley tells us that the riddle of Rey's parents is answered in 'The Force Awakens'.