Each week, we round up the most exciting film events happening in London over the coming week, from pop-ups and one-offs to regular film clubs, outdoor screenings and festivals. Here's this week's top five…
Fahrenheit 451 + live score
Of all the things that make a moviegoing experience special – celebrity Q&As, unique locations, themed dinners – there's nothing quite like seeing a great film with a live soundtrack. And there are two particularly fine examples in London this week, kicking off with Francois Truffaut's stark sci-fi 'Fahrenheit 451'. Live, improvised music will be provided by experienced soundtrack artist Antwerp. 'The fun of live-scoring is conceptualising specific sounds to represent the film,' he told us. 'For example, with "A Trip To The Moon" I manipulated NASA sounds to create otherworldly soundscapes, and for "Fahrenheit 451" I'll be simulating the hissing, popping and crackling of a fire.'
Hackney Picturehouse, 270 Mare St, E8 1HE.Wed Jan 27, 7.30pm. £9.
The Passion of Joan of Arc + live score
The week's second live-scoring events sees Carl Theodor Dreyer's universally acclaimed masterpiece getting a soundtrack of medieval plainsong courtesy of Voices Appear. One of the most staggeringly intense films ever made, it deals with the final stages of Joan's trial and her execution, and is composed almost exclusively of close-ups: hands, robes, crosses, metal bars, and (most of all) faces. The entire film is less moulded in light than carved in stone: it's magisterial cinema, and almost unbearably moving.
LSO St Luke's, 161 Old St, EC1V 9NG. Fri Jan 29, 8pm. £25, £20 concs.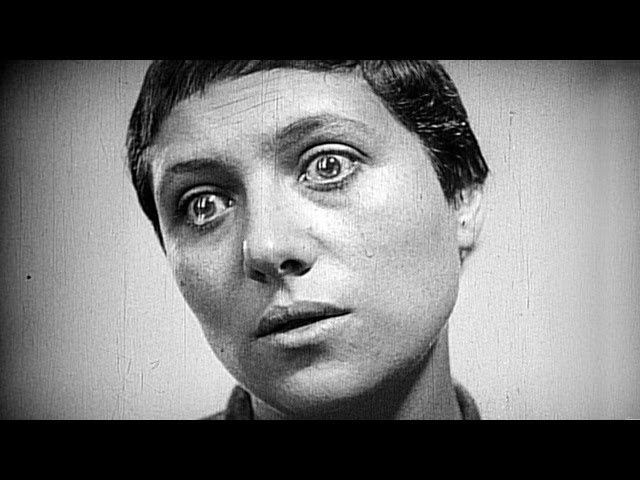 Totally Serialized: 'This is England' Marathon
Totally Serialized is the Cine Lumiére's annual celebration of the small screen, and is often the first place to catch cult-in-waiting Euro TV shows before they launch on the BBC. But the big draw this year isn't a preview, but a celebration of arguably the best TV show this country has produced in the past decade: Shane Meadows's nostalgic, deeply personal 'This is England'. Screening all three series – '86, '88 and '90 – with a break for on-stage interviews with cast members including Andrew Shim, this is the ultimate way to immerse yourself in Meadows's world.
Ciné Lumière, 17 Queensberry Place, SW7 2DT. Sat Jan 30, 6pm. £15.
FREE The VITO Project: 'Fox and His Friends'
'Fox and His Friends' might just be the unstoppable Rainer Werner Fassbinder's most lacerating, mordant and righteous takedown of postwar bourgeois hypocrisy (and Lord knows there's some competition). The enfant terrible of radical German cinema stars in his own 1975 feature as a working-class gay boy who wants love, craves acceptance and happens to have won the lottery – the cue for his merciless exploitation by more savvy acquaintances. It's a bruising reminder that people can share your sexuality without giving a shit about your welfare.
The Cinema Museum, 2 Dugard Way, SE11 4TH. Wed Jan 27, 7.30pm.
Mildred Pierce
Classic noir in a unique location. James M Cain's novel of life in Southern California that sets housewife-turned waitress-turned-successful restaurateur Joan Crawford against her own daughter is brought fastidiously and bleakly to life by Michael Curtiz's bristling noir direction, Ernest Haller's camerawork, and Anton Grot's magnificent sets. Told in flashback from a scene of murder, the film is a chilling demonstration of the fact that, in a patriarchal society, when a woman steps outside the home the end result may be disastrous.
Vestry House Museum, Vestry Rd, E17 9NL. Sat Jan 31, 2pm. £5.50, £4.50 concs.
For the full list, go to Time Out's film events page.