Another week, another crop of ace London gigs and festivals. Out of everything that isn't sold out, here's our top ten. Click on the red headers to read more.
Radiohead's 'OK Computer' gets a Jamaican twist as the US dub crew celebrate ten years since their 'Radiodread' tribute. Electric Ballroom. Fri Jul 15.
The Canterbury band (including Kate Bush's nephew Raven) play lively, synth-fizzing pop with tricky time signatures. Prog's not dead! Electrowerkz. Wed Jul 13.
Led by twin brothers Miles and Marcus Houghton, these summery synthpoppers offer a blast of much-needed good vibrations. Moth Club. Fri Jul 15.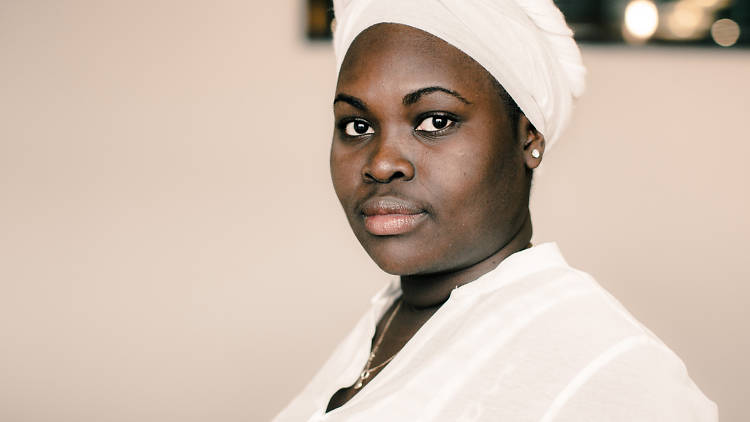 Catch this entrancing young Afro-Cuban vocalist paying tribute to the maverick jazz singer Leon Thomas. St James the Great. Wed Jul 13.
Fingers crossed that Alex Turner and Miles Kane play their slinky Bowie cover at this huge headline date. Alexandra Palace. Sat Jul 16.
The genre-hopping R&B queen brings her latest sound – sweet, sweet soul – to Camden for a run of intimate summer shows. Jazz Cafe. Sat Jul 16 and Mon Jul 18.
Woop woop! What's that sound? Why it's the sound of totemic hip hop teacher KRS-One –with Gangstarr's DJ Premier in tow, too. O2 Forum. Fri Jul 15.
Witness for yourself the enormous talent of this mammoth-haired bandleader, beatboxer, comedian and 'disinformationist'. Royal Festival Hall. Sat Jul 16.
A copper-bottomed Australian songwriting talent headlines Somerset House's alfresco Summer Series. Somerset House. Wed Jul 13.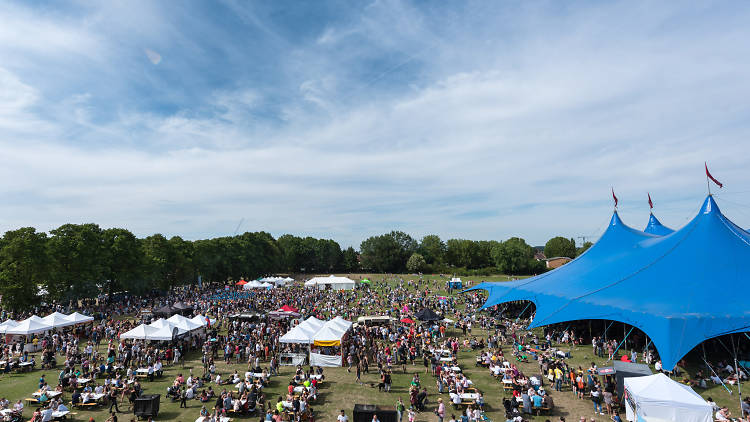 Photo by Gar Powell-Evans
There's a whole world of great sounds at E17's free festival, including Cairo's awesome electro-chaabi king Islam Chipsy, east London's own Asian Dub Foundation and jump-up beats from Ana Tijoux – Chile's answer to MIA. Lloyd Park. Sat Jul 16-Sun Jul 17.
…and here are loads more gigs this week. Don't say we're not good to you.
NB. All events were available to book at time of writing.