This week is a big week for big art. Trafalgar Square has just unveiled its cheeriest ever commission for the Fourth Plinth: David Shrigley's huge thumbs-up to London. Tate Modern's Turbine Hall has been filled with inflatable fish, bacteria, sounds and flashing light. And the art world is descending on Regent's Park where Frieze art fair kicks off on Thursday. But London's art is something we should be proud of any week of the year. It's spectacular, it's a culture-magnet for the rest of the world, and it's mostly freely available for everyone to see. London: you're a masterpiece!
★ Thumbs up or thumbs down? David Shrigley reviews all things London
★ Your top ten public works of art in the city
★ Is this the weirdest Turbine Hall show ever?
★ Our guide to the city's biggest art fair, Frieze
★ Gavin Turk on Hackney's importance to creative London
PLUS...
★ Welcome to the night tube: the Jubilee line's best late-night bars and clubs
★ Musical light-up see-saws coming to Leicester Square
★ The weirdest things you've seen on the tube
★ The strange stuff you discover as a pest controller
★ STATS: London's happiest – and most miserable – boroughs
★ City envy ramen drive-thru
★ The best bits of... Leather Lane, Clerkenwell
★ Five literary landmarks for this week's Literature Festival
★ We try sleeping over at the Science Museum
★ Time Out meets 'The Girl On The Train' author Paula Hawkins
★ What's the deal with... Goat?
★ The coolest events at London Cocktail Week
★ The eightieth anniversary of the Battle of Cable Street
★ No more dark rooms – the Eagle's sex-free refurb
★ Nine things to see at this year's Dance Umbrella
★ We get in a flap over Randy's Wing Bar, Hackney...
★ ...and settle in for an afternoon at Canonbury pub The Lady Mildmay
All that, plus our usual unmissable guide to nearly 200 things to do in London this week. It's a thumbs-up from us!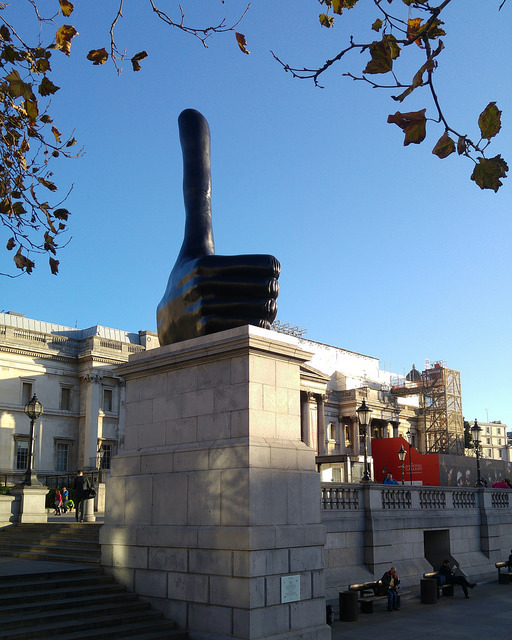 Time Out is available free from most major train and tube stations on Tuesday mornings, from cultural locations across London throughout the week, on Apple and Android devices, or through your letterbox with a subscription.