Channel 4's newsreader and the king of colourful accessories shares his view of the city
Where do you live in London?
'I've lived in the London borough of Camden since I came here in 1970, and I've ended up in Primrose Hill. Primrose Hill is still a village, but it's been invaded to some extent by, should we say, the financial markets. It was a very, very mixed community, but it's increasingly being taken over by money.'
What's your earliest memory of the city?
'Smog. I was very musical and my mother and father used to bring me up from Sussex to go to concerts in the [Royal] Festival Hall. You had to come through Croydon, and smog was quite a regular event in the 1950s. That is my earliest memory of London, not being able to see much further than a bus ahead.'
Which London news story sticks out in your mind most?
I think the one that sticks out more than any other, absolutely more than any other, is Grenfell Tower, to be honest. I found it had more effect on me than any other war or geo-devastation that I'd ever covered before. Because it was in our time, in our town, you know, with our people. And it's still reverberating now.
Who is your London hero?
'Possibly my namesake, J-o-h-n Snow, who discovered that people were urinating into the water supply north of where they were drawing it, creating a deadly cholera outbreak in Soho. A pub still stands in his name [next to the original location of the 'infected' Broad Street Pump]. There is also the boy who mythologically is said to be have put out the fire of London, and he stands in Smithfield: there's a little golden statue of him that you really have to look for, it's up, above eye level, and that's a pretty special place.'
WHERE WOULD YOU GO...
To cure a hangover?
'Well I might go to L'Absinthe [a local French restaurant]. I think I wouldn't go very far.'
To buy books?
'Waterstones in Gower Street.'
For a celebratory meal?
'My favourite restaurant is on Charlotte Street, it's called Roka, but it's not cheap. When I'm at home, I go to the Greenberry, it's my favourite cafe in Primrose Hill. Absolutely fantastic, never fails you.'
To see a film?
'Screen on the Hill [now Everyman Belsize Park] that would be my local.'
For a pint?
'At work, the Calthorpe Arms, which is a scruffy pub but it does the job.'
To hide?
'You don't really get privacy if you are on television, the number of selfies... I think I'd go for a walk on Hampstead Heath.'
To reminisce?
'Round the back of Smithfield Market is St Bartholomew the Great, a church opposite where Sir John Betjeman used to live.'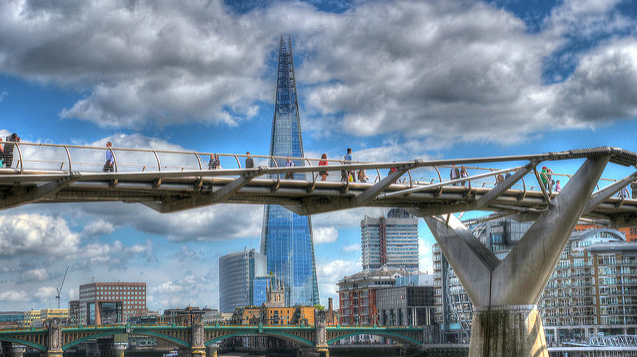 To be a total tourist?
'I think I would walk across the Millennium Bridge. The river is the key to London. And yet, it's also the great divide. I hardly know south London at all.'
To feel smug about being a Londoner?
'I would climb up to the top of Primrose Hill and just sit on one of the benches and look at the incredible panoply of London.'
On a date?
'On a date... Good question, it would depend how and whom I was going on a date with. I mean for a lunch date I really love the National Portrait Gallery; you sit there with Big Ben in the background. But if you're thinking of a date date, that you wouldn't want anyone to find out about, that would be more challenging.'
Just one more thing, how do you feel about your other namesake, 'Game of Thrones' Jon Snow? Does it bug you that he ruins your internet presence now?
'Well yes, it did push me down the old Google search, for sure, but at the same time he's a very nice guy, Kit Harrington. And I did do an interview with him, Jon Snow to Jon Snow. At the end I said to him: "Jon Snow, you know nothing". He just said: "Bastard".'
'Jon Snow: Colour is My Brand', an exhibition of the newsreader's eye-popping ties, is now showing at the Design Museum. Tube: High St Kensington. Until Feb 25 2018. Free.
See what Mark Gatiss had to say about the city, and The Slumflower while you're at it.