Is an anti-harassment hotline at an indie rock concert a step too far? In the latest instalment of Time Out Music's new Just Saying column, James Manning argues that there's still too much unacceptable behaviour at gigs.
There's a famous bit in the film 'The Punk Singer' where Bikini Kill frontwoman Kathleen Hanna, on stage in the early '90s, shouts 'All girls to the front!' Bikini Kill and other riot grrrl bands worked hard to make gigs safer and more fun for women, but more than 20 years on it seems there's still plenty of work to be done.
Speedy Ortiz, an independent punk band from Massachusetts, introduced a 'help hotline' on their US tour last month. Like a 'girls to the front' for the emoji era, the band set up a number so that anyone at one of their gigs who had experienced harassment or intolerance – including but 'not limited to racism, sexism, classism, homophobia, transphobia, ableism and all other oppressive and marginalising actions and microagressions' – could text or call the band's touring party to get help. They'll be running a similar hotline on their UK tour, which includes a London gig at The Dome in Tufnell Park this week.
'The rock 'n' roll myth has been edged with violence and danger'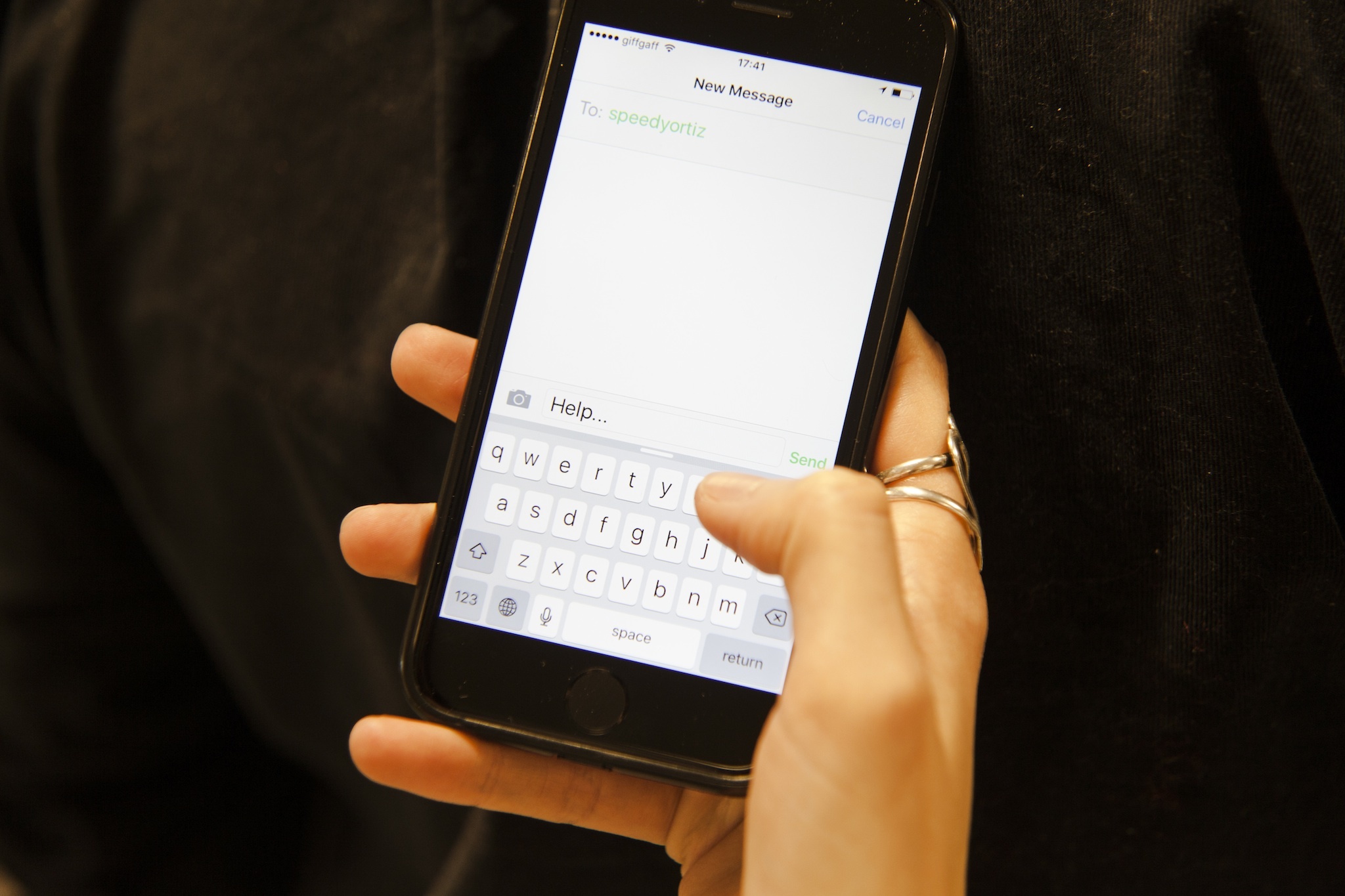 Photo: Scott Chasserot
There are a lot of ways to view this. Some fans of the band called it excessive, unnecessary and 'one of the absolute dumbest things I've seen all day' – and it's easy to see how a PC hotline could look heavy-handed when gigs are supposed to be liminal spaces for energy and creativity. From Iggy Pop to The Libertines, the rock 'n' roll myth has been edged with violence and danger. In the late '70s and early '80s it was rare for London gigs not to turn into a mess of fists, boots and bottles. Music was intensely tribal, with pitched battles between the various macho subcultures: punks, mods, skins, teds… The journalist Paul Morley got his face slashed with a Stanley knife just for going to a mod gig in Finsbury Park.
That level of mindless violence is unimaginable now. Gigs don't turn into riots any more, but that doesn't mean they're safe. The harassment that Speedy Ortiz are targeting does happen, no less at indie concerts than gigs of any other genre. The band's singer Sadie Dupuis has said her worst experience was at an Of Montreal show. Speaking to my own friends, one tells me she used to get regularly groped at indie gigs. Another had her skirt removed while crowdsurfing. A third says it's more surprising when some kind of harassment doesn't happen. Musicians deal with some horrific shit too: Florence Welch, Lady Gaga and Iggy Azalea have all been sexually harassed or assaulted by audience members while performing.
The thing is, most men don't think about any of this when they're deciding whether or not to go to a gig, club or festival. Women shouldn't have to either. No one has had to use the Speedy Ortiz hotline yet, but – along with initiatives like the Good Night Out campaign set up by Hollaback London and the @girlsagainst and @safegigs4women Twitter accounts – it's a step in the right direction. Other bands and venues have expressed an interest in setting up something similar.
So if you do go and see Speedy Ortiz this week, don't judge if someone busts out their iPhone midway through 'Pioneer Spine'. They might be doing something a lot more important than taking a selfie.