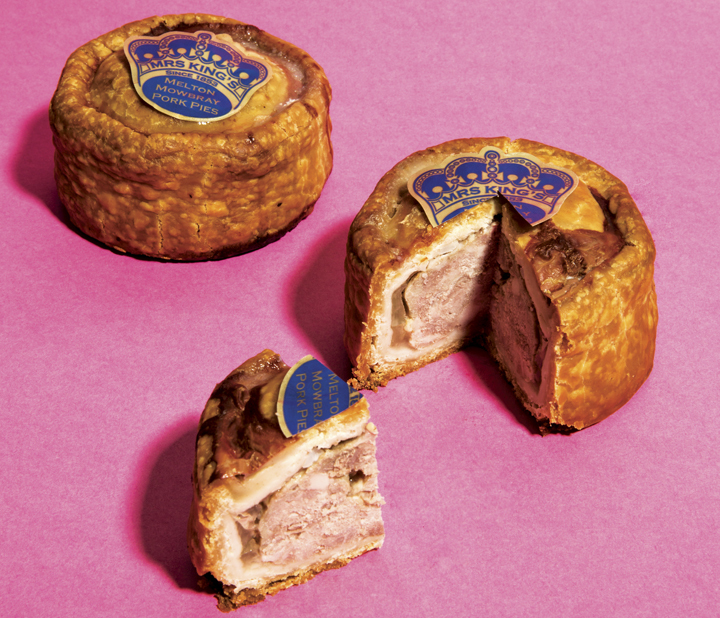 Scott Chasserot
The best places to pig out in the capital, as picked by you.
Mrs King's: Borough Market

'They've been there since day one.' Ray Fu via Facebook

'There's a brilliant "Sweeney Todd" pork pie that comes as part of their themed afternoon tea.' Sara O via www.timeout.com
'The pork pie at the café in the William Morris Gallery is awesome. Huge great hunk of homemade loveliness!' Ben R via www.timeout.com

'Their pork pies are unreal. Try one, and then tell me you wouldn't be compelled to write a Time Out review about it!' Dave via www.timeout.com
Hartland Pies: various locations including Brockley Market

'The chorizo one is my favourite so far!' Helen Barber via Facebook
'Great pub with a comfortable vibe that's miles away from the souless chain pubs on Euston Road. And top Melton Mowbray pork pies!' Tristan P via www.timeout.com

'A meat emporium, serving rare-breed English pork. Yum yum!' Emma D via www.timeout.com
Did we miss your favourite? Let us know in the comments!
Want more mighty meat? Take a look at your favourite hot dogs in London.
Or grab another slice of the action with London's best pies.