Another week, another crop of ace London gigs and festivals. Out of everything that isn't sold out, here's our top ten. Click on the red headers to read more.
With a deft blend of hip hop, cop-show funk and modal jazz, this Manchester 14-piece prove that big bands aren't boring. Kings Place. Sat Jun 25.
Worship at the altar of the Burtmeister, the godlike songwriter responsible for umpteen classic hits. London Palladium. Sat Jun 25.
These Canadian twins have turned from melodic grunge to full-on dance-pop and aren't short of a banger or two. Koko. Wed Jun 22-Thu Jun 23.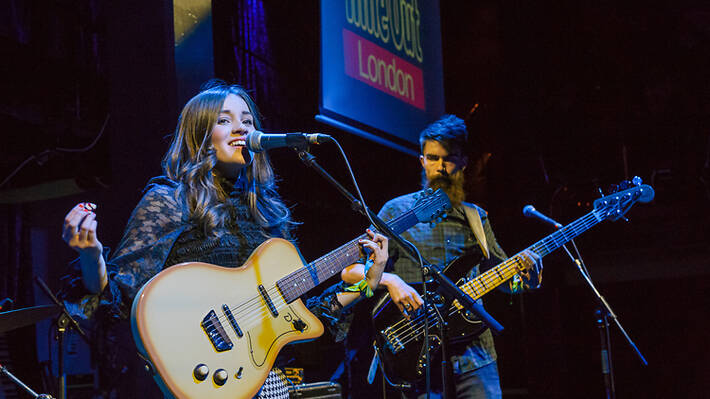 Time Out presents new talent from California, New Orleans and Deptford, all at the recently spiffed-up Jazz Caff in Camden. Jazz Cafe. Tue Jun 21.
Canadian indie hero Spencer Krug collaborates with ace Finnish krautrockers Siinai, in heartrending style. Hoxton Square Bar & Kitchen. Mon Jun 27.
Brooklyn-based Santi White's anti-consumerist new LP '99¢' suggests her punk electro-dub sound still has a head of steam. Electric Brixton. Tue Jun 21.
Canada's best loved soft-rockin' goofball plays two intimate London gigs full of romantic, chorus-heavy guitar jams. Electric Brixton. Mon Jun 27-Jun 28.
A charity tribute for Autism Rocks, including sets by funky friends Morris Day and Larry Graham. Eventim Apollo Hammersmith. Fri Jun 24-Sat Jun 25.
Damon Albarn and Paul Weller join some of Syria's finest musicians, who've fled the civil war. Southbank Centre. Sat Jun 25.
The best gig this week: Kelela
One of the most talented stars of future R&B, Kelela Mizanekristos brings her seductive minimal sound to London for an intimate stop-off. Get an early taste of her debut album, which we're expecting to be downright phenomenal. Scala. Wed Jun 22.
…and here are loads more gigs this week. Don't say we're not good to you.
NB. All events were available to book at time of writing.