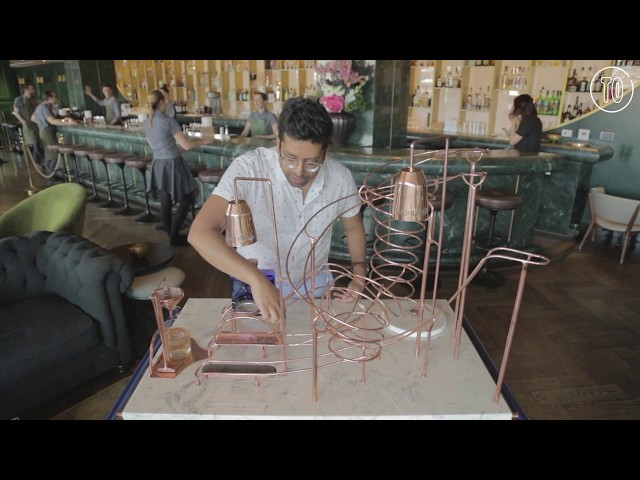 Ryan Chetiyawardana (Mr Lyan for short) isn't the kind of chap to do things by the book. And when you go ahead and do things like open a cocktail bar with a ban on ice, people are going to spend a lot of time wondering what you're going to do next.
Well, if your guess was 'reinvent beloved childhood game Mousetrap, but swap the ball for ice and the trap bit with whisky', then give yourself a big pat on the back.
Check out the video above to find out how this gleaming copper contraption works, or get down to Dandelyan to have a play for yourself.
In other booze news, you can sip martinis and eat meringues at a pop-up in St James's.