Want to get high in east London? James Manning abseiled down Anish Kapoor ArcelorMittal Orbit sculpture in the Olympic Park
I don't personally have a problem with heights, but I'm not that into anything that makes me feel literally seconds from death. Yet somehow I find myself in Stratford preparing to defy gravity thanks to Wire & Sky. They've turned the ArcelorMittal Orbit into an 80-metre freefall abseil, the UK's highest, apparently.
Despite living in east London for a few years, I've never been up the Orbit. And I've definitely never swung off it on the end of a long rope. As I approach it from the tube, Anish Kapoor's twisty sculpture tower thing lurches into view and there are two tiny people dangling off it like spiders. Gulp.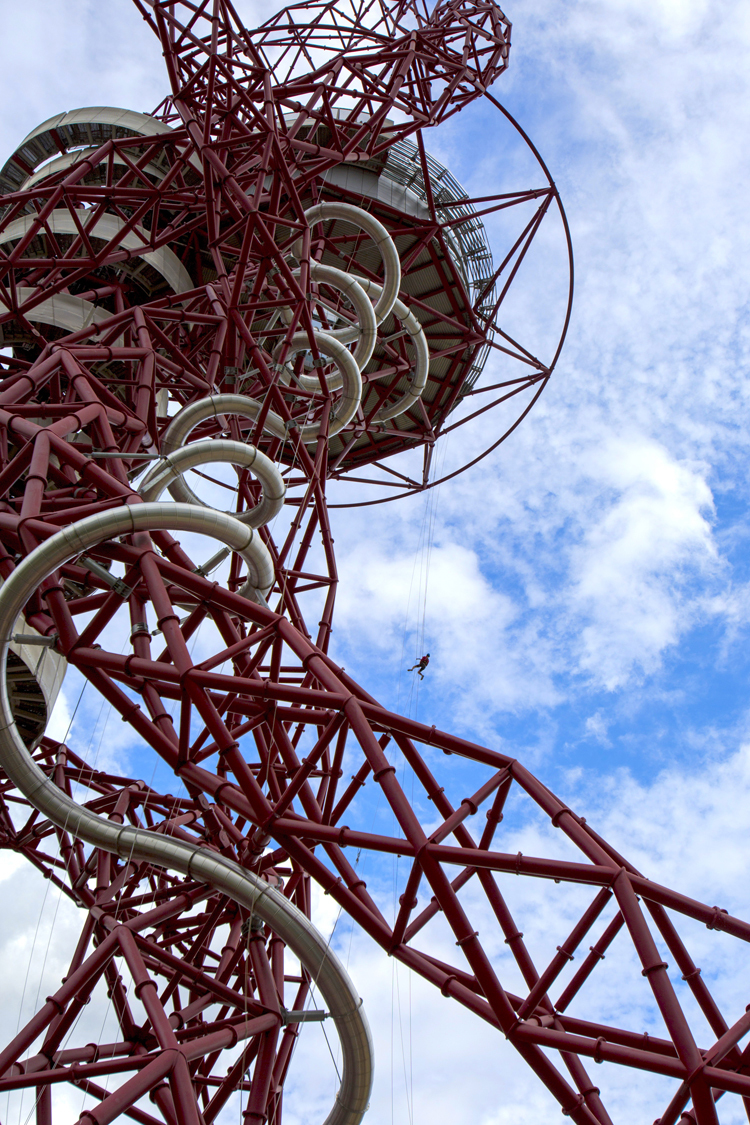 After I've assured the instructors that I'm not drunk for once (yes, they do have a breathalyser) I'm strapped into a tight harness by a nice woman called Anna and whizzed to the top in a lift. There's a 20-minute wait, where I meet my co-descenders: mostly acrophobes putting themselves through hell for charity.
Then it's my turn to step out.
First, you lean back. The rope isn't tight yet, so this is the most oh-shit-I'm-going-to-die bit. But then it tenses. You walk yourself down the side of the platform, on to the ArcelorMittal steel of the Orbit itself and drop down into the clear air. Hang on – it turns out this is embarrassingly easy…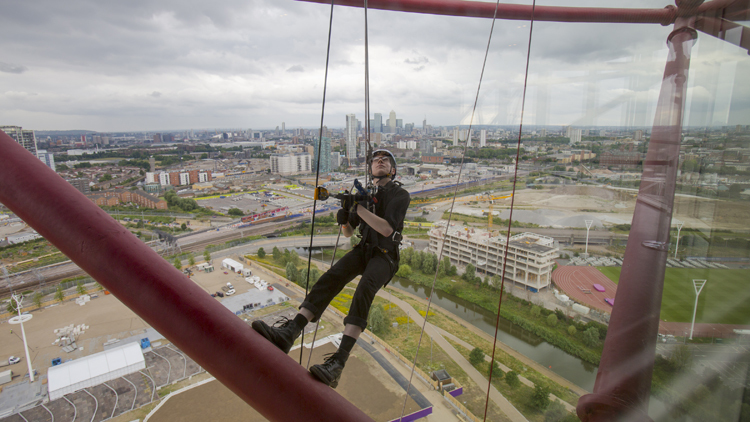 It takes less than ten minutes to reach the ground, with gravity doing nearly all the work: your job is to relax, enjoy yourself and rappel down at your own pace. Amazing views are a given, though since there's no surface to push off against you can't choose which way you point. I spend most of the time gazing out over Essex, rather than the awesome London skyline.
I hit the ground gently, get unharnessed and collect my certificate like a kid at sports day. It's been a lot of fun, and I've gained a new affection for that horrible great red thing looming over Stratford.
ArcelorMittal Orbit. Tube: Stratford. £85.
Here's what happened when we tried out the ArcelorMittal Orbit slide.