Boat parties in London
Ahoy there, party people. Plot a course for aquatic fun and get your dancefloor kicks on the Thames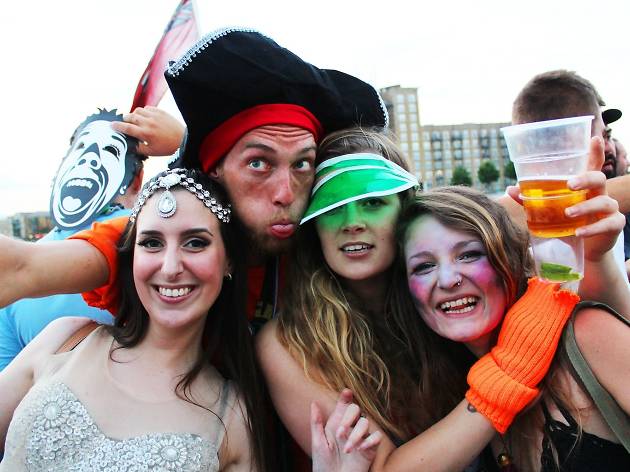 At a certain time of year, Londoners start pretending they're in Cannes and begin a season of partying hard on the waves. There are all kinds of brilliant London boat parties taking place, so find your sea-legs, learn your port from your starboard and hit one of these nautical but nice events.
London's best rooftop parties
Soak up some of London's best parties and sounds form way up high this summer. The weather is improving, so head up to the best rooftop venues and get giddy.
Read more
Sponsored listing
Club 49
Located on Greek Street, Club 49 proves a popular choice with the Soho crowd. Upstairs is a main bar with a VIP area, while downstairs hosts the dance floor with its regular live music and DJ nights. It's mostly about the entertainment here, with cocktail orders keeping the party crowd well-oiled - think classics like mojitos, moscow mules, mai tais and manhattans and you won't go far wrong. There's a varied selection of martinis on offer too, as well as beers by the bottle and a short wine list visiting the old world and new.   Those looking to soak up the booze with some food can tuck into bar bites with a Lebanese bent. If you're booking a party then you can pre-order canapés and platters for the group.