Heads up! We're working hard to be accurate – but these are unusual times, so please always check before heading out.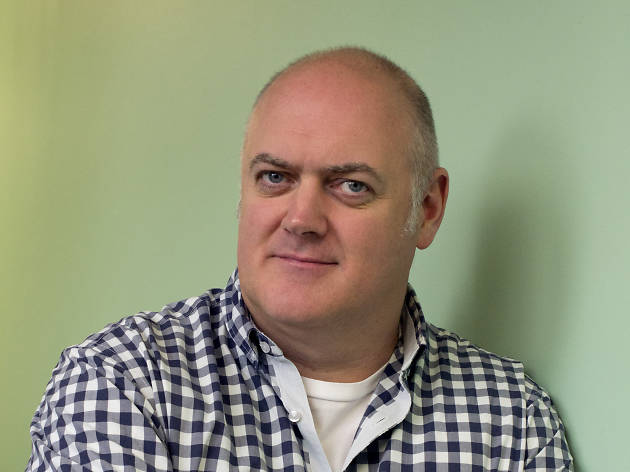 Dara O Briain on science jokes, Arsenal FC and getting pissed with Stephen Hawking
As part of the great Time Out takeover, comedy egghead Dara O Briain invited reader Zahid Fayyaz into his 'Mock the Week' dressing room for a wide-ranging chat
It's a cold Tuesday morning and I'm clutching my notepad in the dressing room of Dara O Briain, one of my favourite comedians. He has kindly taken time out of filming the latest series of 'Mock the Week' to talk to yours truly. Even taller than you would expect, he's an engaging and friendly interviewee, and unsurprisingly an excellent raconteur.
Before you were a comedian you studied maths and theoretical physics. When did you decide that you wanted to study science?
'When I was about 14. We had a teacher who went off piste on the syllabus and taught us about relativity and black holes. Then I went to university and, this sounds ridiculously obvious, but it's really difficult. At the same time, I started doing university debating and realised I was getting laughs. And that was that.'
But your passion for science has still been part of your career. You met Stephen Hawking for a BBC documentary earlier this year.
'Yes! He's a bit of a hero of mine. I got to go on the piss with him once.'
Really? How was that?
'It was really good! It was me, him and Benedict Cumberbatch drinking margaritas in a bar. I was hosting a science panel discussion, and afterwards they said, "We're going for a drink, Stephen would love you to come." There's no way you go, "I've actually got some Fifa to play tonight." I got to ask him a series of very rude and personal questions, which he was very gracious in answering.'
'Stephen Hawking is a bit of a hero of mine. I got to go on the piss with him once'
Reader Zahid Fayyaz interviews Dara O Briain © Jennifer Wallis
How do fans react when they meet you?
'It's always nice when you meet someone who's seen your live shows, because they're what you really put the effort into. That's mixed with "Oh, you're off the telly, I'm going to get a photo with you," without them really knowing about you. Have you ever come to one of the live shows?'
Yep, I saw a warm-up at the Pleasance recently.
'Were you there the same night as the roaring drunk guy?'
Not that I remember. Does that often happen?
'Very rarely. When you're touring, people have specifically come to see you. Rarely do they book tickets months in advance, arrange a babysitter, coax friends into coming, and then the minute you walk out shout, "Get off, you're shit!"'
'Rarely do people book tickets in advance, arrange a babysitter, and then the minute you walk out shout, "Get off, you're shite!'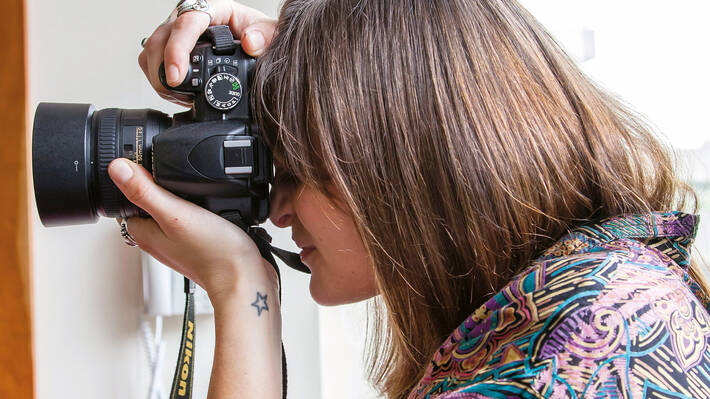 Reader Jennifer Wallis © Rob Greig
I hear you're an Arsenal fan. How long have you been a supporter?
'Since I was eight, when Arsenal was very Irish. There were about seven Irish in the starting line-up in about 1980. Generations of Irish kids followed whichever team had players who played for the Irish football team. So it was Arsenal for me, for… for 35 years now! Jesus, 35 years, that's ridiculous! That dwarfs any proper human relationship I've ever had. Do you follow football yourself?'
Yeah, but it's been quite recent for me. Four years ago I suddenly got really into it. I haven't quite picked a team yet.
'That's awkward, picking a team, because you're open to criticism. Obviously life is easier if you pick one of the four teams who are always perennially successful.'
What were your first impressions when you came to London?
'The bewildering size of it. How expensive and unforgiving the place was to get around. "Oh you live in a slightly different part of London to me? I will never see you, so it was nice knowing you."'
How are gigs here compared to the rest of the country?
'They feel different. London has that energy of a very transient city, the crowd are always very energetic. The suburbs are more difficult than anywhere else, they're the toughest gigs.'
'Sometimes you want a joke just for your own joy. That's one of the greatest pleasures of stand-up'
Dara O Briain © Jennifer Wallis
Why are those the hardest?
'As a performer, you tap into their local sense of identity, and that's best in places where that identity is strong. In the suburbs, the audience are from other nearby towns and people who moved out from London. When I play well-to-do suburbs around London and I ask a middle-aged man "What do you do for a living?" often his answer is, "Not much!" in a talking-to-my-staff kind of way. It's my bugbear: owners of small-to-medium enterprises coming to shows and then going, "Oh, not much!" I'm not your staff! It's not funny!'
Finally, do you have a favourite science joke?
'This is actually a maths joke, which nobody gets apart from mathematicians, but it's: "The B in Benoit B Mandelbrot stands for Benoit B Mandelbrot."'
Er…
'He's known for fractals. Do you know fractals? If you zoom in on something the same pattern repeats itself over and over and over again? It's the most top-quality nerdy joke!'
I'm sure someone reading Time Out will get it.
'Somebody will get it! And that's the joy of comedy: sometimes you want a joke just for your own joy, that'll only work on that night or on that audience. That's one of the greatest pleasures of stand-up.'
'Dara O Briain: Crowd Tickler' is at the Eventim Apollo Hammersmith, Sat Sep 26 and Oct 15-17. A DVD of the show is released on Nov 23.
Words by Zahid Fayyaz, 35, Costs lawyer, Brixton
'I love London's stand-up scene, the fact that you can see a famous comedian trying out ten minutes of material in a grotty upstairs pub and no one bats an eyelid.'
Photography by Jennifer Wallis, 31, blogger, photographer and hospitality worker, Hackney
'I love the randomness of my life in London. Each day brings a new experience. My favourite so far has to have been getting life and scriptwriting advice from Alistair McGowan.'
The latest comedy interviews
The 'Vicar of Dibley' star on her first solo show, kissing cats' bums and why she didn't talk to Time Out for years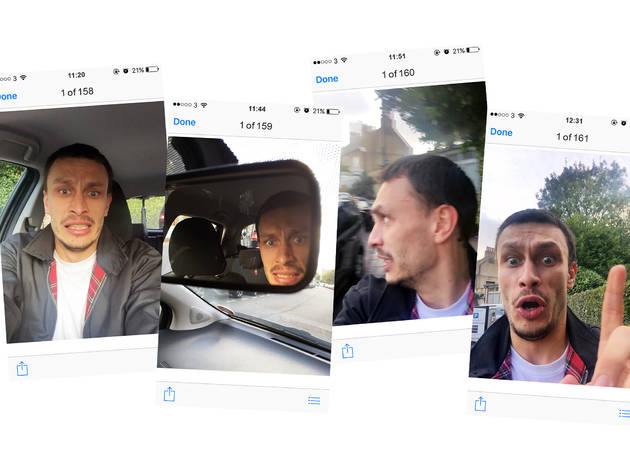 As 'Waiting for Gaddot' heads to London, Richard Gadd speaks to Time Out… nearly
See more comedy interviews
Support Time Out
We see you're using an ad-blocker. Ad revenue is Time Out's main source of income. The content you're reading is made by independent, expert local journalists.
Support Time Out directly today and help us champion the people and places which make the city tick. Cheers!
Donate now