Heads up! We're working hard to be accurate – but these are unusual times, so please always check before heading out.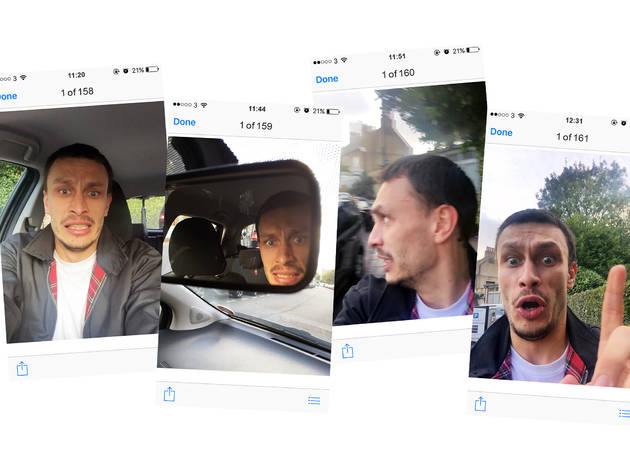 Richard Gadd interview… sort of
Richard Gadd's latest high-concept comedy was the buzziest show of the Edinburgh Fringe, with punters queuing for hours to nab a seat. As 'Waiting for Gaddot' heads to London, he speaks to Time Out… nearly
11.20am
Well, this is embarrassing. You're meant to be reading a breezy Q&A with Richard Gadd – the avant garde comedian behind the most talked-about comedy show at this year's Edinburgh Fringe – but the interview isn't quite going to plan.
I'm waiting to meet him in a Soho café, but he's late. 20 minutes late to be precise. I've finished my latte and now I just look like I've been stood up. Apt for a comic who named his show 'Waiting for Gaddot', I guess.
I've phoned Gadd's publicist, Gaby Jerrard, and she says he left on time, but there's no sign of him yet. That's it, I think, I'm giving up. But just as I'm about to head back to the office, a text message arrives, and a couple of pictures…
11.44am
Still no sign. But I've had a lot more texts (below) and bunch of pictures (above).
Eventually, my phone rings. It's Gadd. 'BEN!' he yells. 'Sorry! Richard, here… I went the long way round to avoid the Congestion Charge. Now I've probably spent the equivalent in petrol… But I'll park up and chuck the hazards on – hope for the best.'
I hear a lot of cars honking in the background. 'WHAT THE HELL ARE YOU BEEPING FOR?!' he screams. 'I DON'T CARE IF IT'S A HOSPITAL RAMP, I HAVE AN INTERVIEW TO GET TO! IF YOUR WATERS HAVE BROKEN THAT'S YOUR PROBLEM!'
I hear a scuffle and a car door slam, and then Gadd running (for his life?). 'Ben,' he pants, 'I'm running to you on foot. But Google Maps says I'm now further away than my dead spou… sorry, dad's house, so can we start the interview on the phone?'
'Err, okay,' I reply. 'But I can only just hear you. So, tell us about the show; what can people expect?'
'A polished performance, mainly. Slick production values. Think "Live at the Apollo", with less lights… and… a more… likeable ensemble…' But the line breaks up. 'In the comedy world… I am seen… as a sort of… Ghandi-type figure…' And I've lost him.
12.30pm
After a dozen more attempts, I get through to him again. The line's terrible, but we're connected, just about. 'Did you expect the show to get such a good reaction from critics?' I ask. 'Yes, but only because I blackmailed their families and loved ones…' he says, while a siren whines in the background. 'Sorry can we make this next one quick? I knew I should've put on trousers this morning…'
I hear another fracas, with the police, I think. The line goes dead. Just my luck.
1.50pm
I'm not giving up. After all, I've ordered some chips, so this non-interview has now cost me over £3.50. Finally, a few minutes later, in stumbles Richard Gadd. I can't quite believe it.
'BEN! Sorry. You won't believe the afternoon I've had. In the words of Ghandi, it's been, "absolutely cray cray!" Oh great, you ordered food!' He starts eating my chips. 'All I can say is I'm sorry.'
'Well, you're here now,' I reply. 'Shall we do the rest of this interview?'
'Er, actually, I'm meant to be meeting the Guardian in ten minutes, I just popped in to say sorry – I am polite that way, you see. This is what my face looks like so, you know, you can write about that. Got to dash!'
And he's gone. Two hours of my life, and £3.55, wasted. Well, at least I've managed to write something. I just hope Gadd is more punctual for his London shows. Otherwise his audience are going to be waiting for a very long time…
Read actual proper comedy interviews
The 'Vicar of Dibley' star on her first solo show, kissing cats' bums and why she didn't talk to Time Out for years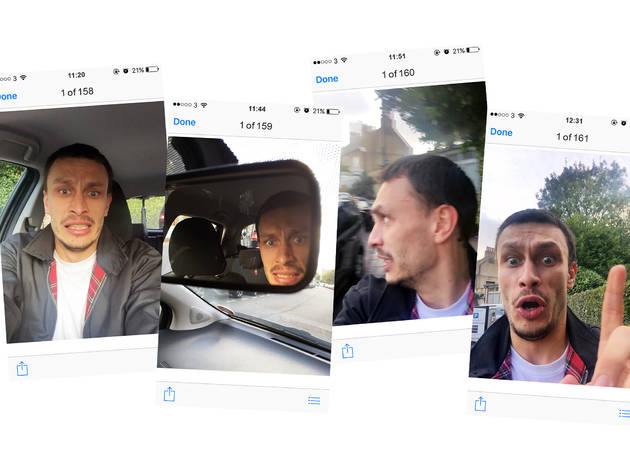 As 'Waiting for Gaddot' heads to London, Richard Gadd speaks to Time Out… nearly
See more comedy interviews