Heads up! We're working hard to be accurate – but these are unusual times, so please always check before heading out.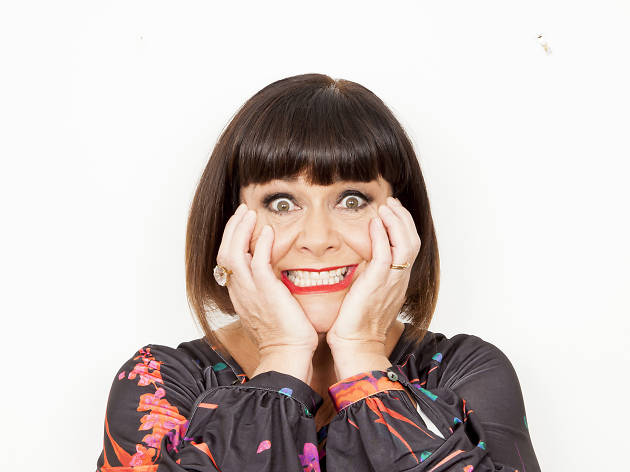 Dawn French on her solo show, kissing cats' bums and why she didn't talk to Time Out for years
After decades of working in comedy troupes, writing and acting, Dawn French is finally doing solo stand-up. As '30 Million Minutes' heads to the West End, Time Out meets the 'Vicar of Dibley' star
'I spent years refusing to talk to Time Out!' says Dawn French in the middle of our photoshoot. Uh-oh. What did we do? Does she still hold a grudge? Is the much-loved comedian going to spend my interview time slagging off my employer?
Thankfully not. French is as lovely in person as you'd expect – warm, gracious and constantly giggly – and she laughs about blacklisting our magazine. 'I was very uppity in those days,' she says. 'It was a long time ago.'
So what happened? 'Time Out interviewed Jennifer [Saunders] and me, and she was pregnant. I can't remember exactly what he wrote; that she looked puffy and big or something. And I thought: She's pregnant, stop it! Step away from the Saunders!'
The grudge no longer stands, though, and I'm meeting the 'Vicar of Dibley' star to talk about '30 Million Minutes', her first ever solo show which heads to the West End this month. After 30 years in comedy partnerships, she's finally going it alone…
What made you want to write a solo show at this point in your career?
'I think I have enough life to talk about now. The show's very much me talking about me me me me me. Me reflecting on things that I know and things I'm completely puzzled by.'
It's not quite stand-up and not quite theatre. What is it?
'The thing about the show, which I really like but can get frustrating, is that I cannot define it. Sometimes I'm telling a story that I know is funny, and sometimes it's very difficult. I talk about my dad's suicide, for instance – no laughs there, and not supposed to be!'
Theatre big shot Michael Grandage has directed the show and helped you shape it. Do you prefer working in teams?
'In essence, I'm a collaborative person. I've worked with groups: the Comic Strip, "The Vicar of Dibley", and mostly with Jennifer, of course; like my sister, a proper partnership. I work best in partnerships.'
'Just arriving with bosoms was our passport to getting on stage.'
Dawn French © Rob Greig
Writing your novels must be less collaborative, though?
'Books are more solitary. I don't mind it, though. I'm 58 now, and I've realised that I spent a lot of my younger years having a very noisy, loud life; in the dressing up box, jazz hands-ing it all over the place. It was great! But I've gone home now, I'm back to Cornwall, and I've realised that actually my real, true inner-self is quite a quiet person.'
Do you consider yourself a writer more than a performer or comic these days?
'I want to be a bit of a tart, really, and do a bit of whatever comes my way. What I've got in the old pot for next year is a possible sitcom and a possible drama. Part of me doesn't want to do that at all, because I've sort of stopped doing that and quite enjoyed stopping. But part of me is really ready to do it. I like a bit of everything.'
Including being a judge on 'Australia's Got Talent'?
'Yes! That was good fun. I had to come off my moral high horse a bit, because I thought: Are we making fools of people? That's not what it was at all. People want to show you what they can do. Like the man who got out massive jars of Vegemite and just ate as much as he could, trying to break the Vegemite-eating record.'
Did he manage it?
'No. And I'd like those minutes of my life back, please.'
If that show had been around when you and Jennifer started, would you have got through?
'Oh, we'd have bombed! Horribly bombed. When we started we were quite bad. When we walked into the Comic Strip they didn't have any women on the line-up, and they were desperate – just arriving with bosoms was our passport to getting on the stage, and that's not really a good enough reason, is it? We worked seven nights a week for five pounds each a night, and we loved it! It was Rik Mayall, actually – God bless him – who pointed out at one meeting that we were earning five pounds each and they were all on 80 quid or something. So it wasn't quite as equal as we might've hoped. But then it changed immediately, and we were all on the same money.'
'I'd quite like to land on Harvey Keitel.'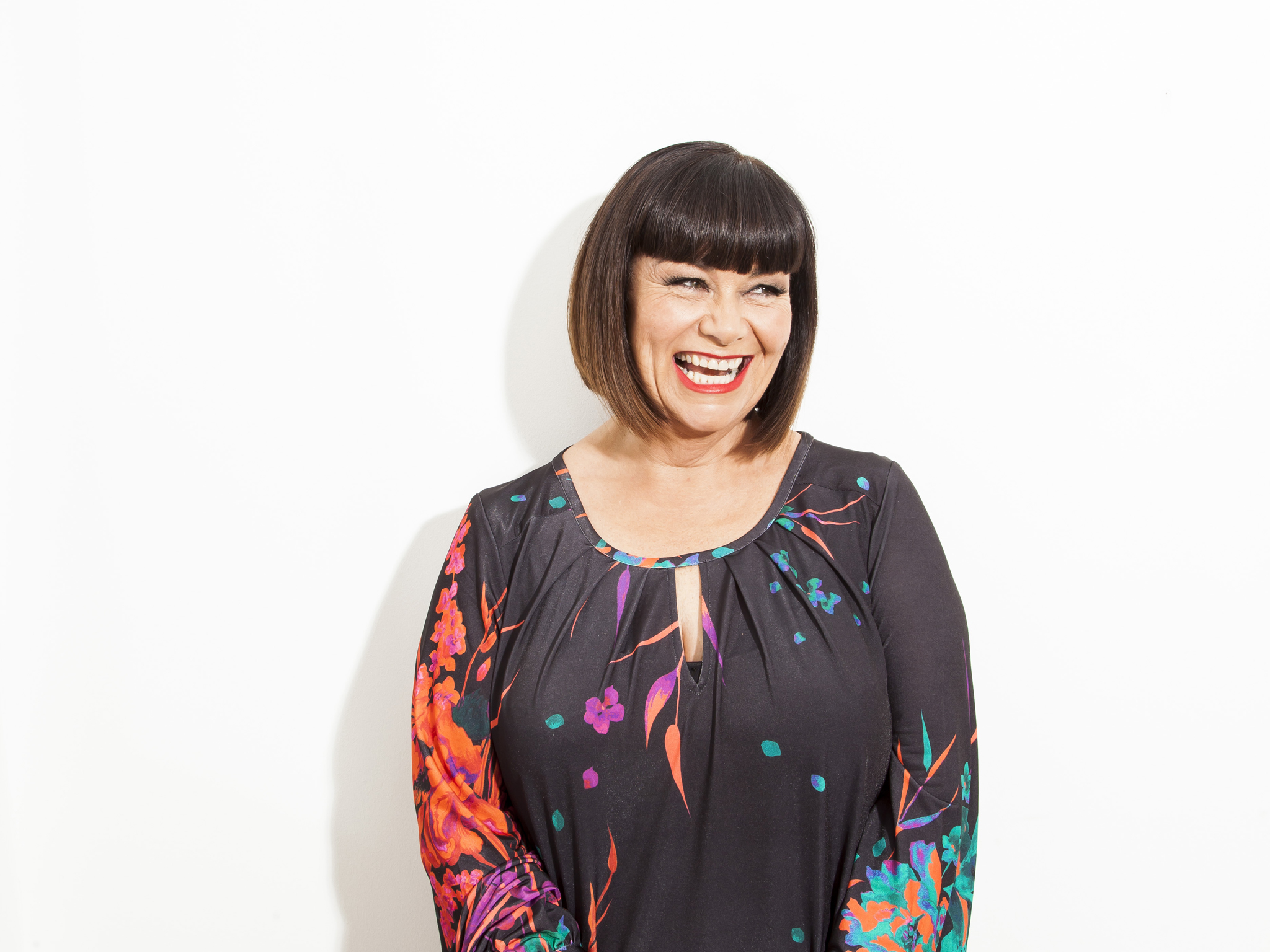 Dawn French © Rob Greig
Could we ever see French and Saunders tour again?
'Jen and I back together, to do sketches? Oh, could we…? I slightly feel like we've done it, really, with the last tour [in 2008]. But I wouldn't rule it out. If we came up with a new take on it, I would be up for something. Or something new together that wasn't French and Saunders as it was but French and Saunders as it might be now.'
I hear Jennifer once made you kiss a cat's bum for Comic Relief…?
'The joke was I was blindfolded, Jennifer was lining up all these boys for me to kiss, including Westlife – kiss, kiss, kiss, a couple of girls, kiss kiss – and I had to choose who was the best. But she also got hold of a cat, lifted up its tail and shoved its bum towards me. Of course it was clearly a fake cat, but the switchboards were jammed with complaints. Complaints! About animal cruelty! As if having your bum kissed by me, if you're a cat, was animal cruelty? Frankly, any cat should be happy to have that.'
Your 'French kiss' list is mighty impressive: Hugh Grant, Brad Pitt, Johnny Depp… Who haven't you puckered up with that you'd like to?
'I'd like to start working my way through people my own age, now. I'd quite like to land on Harvey Keitel – but in private, not in public. I would liked to have kissed Sean Connery, but I'm not sure he'd be up for it now. I'd like to kiss Simon Cowell. In a surprising way, when he's not expecting it. I'd like to ruffle his hair and then take his chops and really kiss him. So let's see what we can do about that.'
'Dawn French: 30 Million Minutes' is at the Vaudeville Theatre, Nov 11-Dec 9. Her new novel, 'According to Yes', is out now.
The latest comedy interviews
The 'Vicar of Dibley' star on her first solo show, kissing cats' bums and why she didn't talk to Time Out for years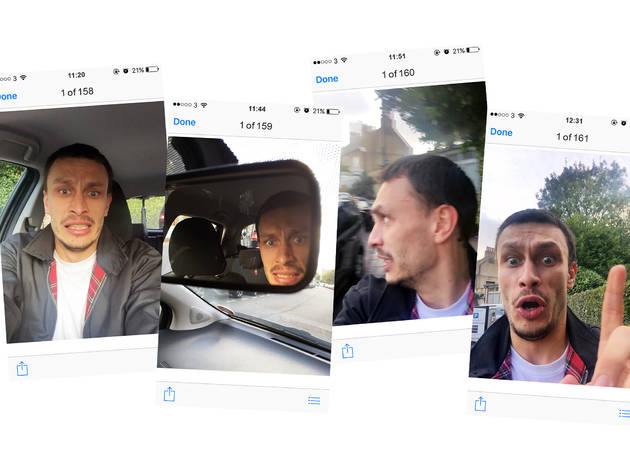 As 'Waiting for Gaddot' heads to London, Richard Gadd speaks to Time Out… nearly
See more comedy interviews
Support Time Out
We see you're using an ad-blocker. Ad revenue is Time Out's main source of income. The content you're reading is made by independent, expert local journalists.
Support Time Out directly today and help us champion the people and places which make the city tick. Cheers!
Donate now