Heads up! We're working hard to be accurate – but these are unusual times, so please always check before heading out.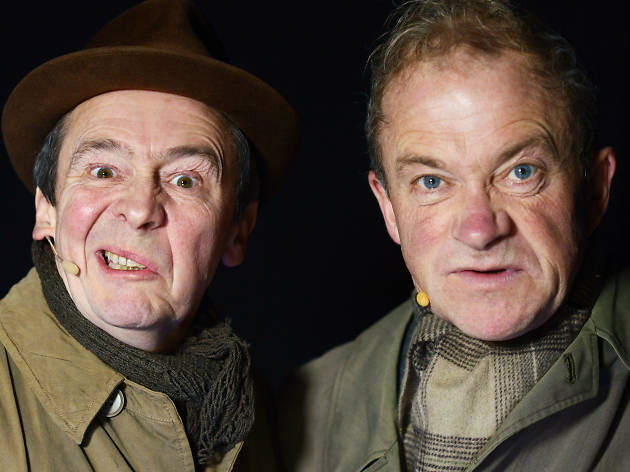 Harry Enfield on what Smashie and Nicey, Kevin, Loadsamoney and others are up to now
Sketch-show heroes Harry Enfield and Paul Whitehouse are celebrating 25 years together with their first ever joint tour. Here, Enfield talks Time Out through their classic characters
Loadsamoney, the Old Gits, Kevin the Teenager, the Scousers… There aren't many sketch acts with a back catalogue of comedy characters as iconic and memorable as Harry Enfield and Paul Whitehouse's.
It's been a whole quarter century since the pair first started messing about with wigs, talking in silly voices and coming up with ludicrous catchphrases. So what better way to celebrate than by performing those classic characters on stage in a big, live nostalgia tour?
'We are really enjoying ourselves,' says Harry Enfield as I speak to him mid-tour. 'And so are the audience. It's great to be on the road again. So much easier to dispose of the bodies. Three murders so far and nothing to link them to us.'
Are any of the old characters particularly fun to revisit? 'It's great to do Loadsamoney and Stavros again,' he says. 'They are going down really well. Paul plays Stavros's German nemesis – it's all deeply unsubtle political satire of the type that will make Armando Iannucci turn in his grave once we've murdered him.'
Er, well, in an attempt to steer the conversation away from homicide, I ask Enfield what those creations from the last 25 years are up to in 2015.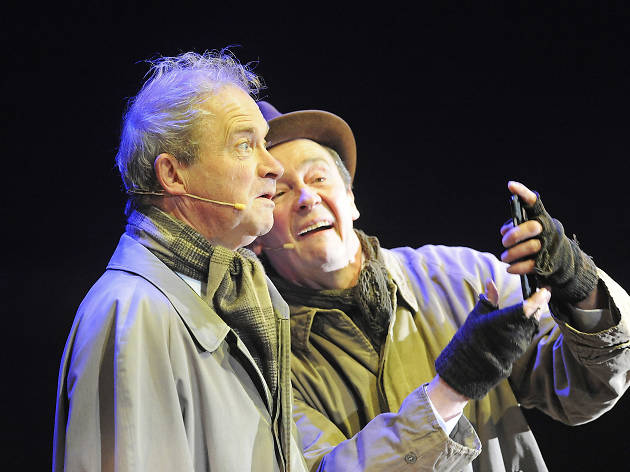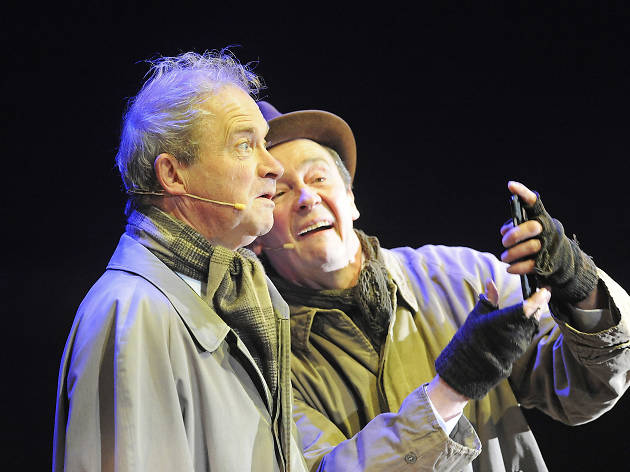 © Dave Hogan
They're even older gits now. Are you worried they won't make it to the end of the tour?
'The Gits'll be fine. They're immortal Gods. It's us who are worried about having to survive for another month. Paul's heart is, according to his doctors, "A fucked up bunch of gunk," and my mind is disturbed and forgetful. I'm leaving too many clues. It's almost like I want to be caught.'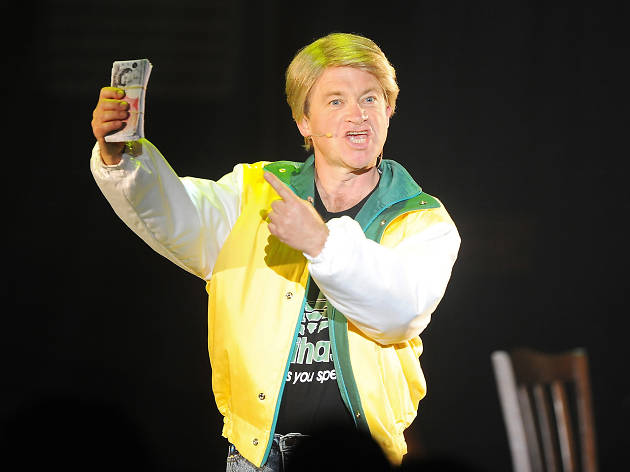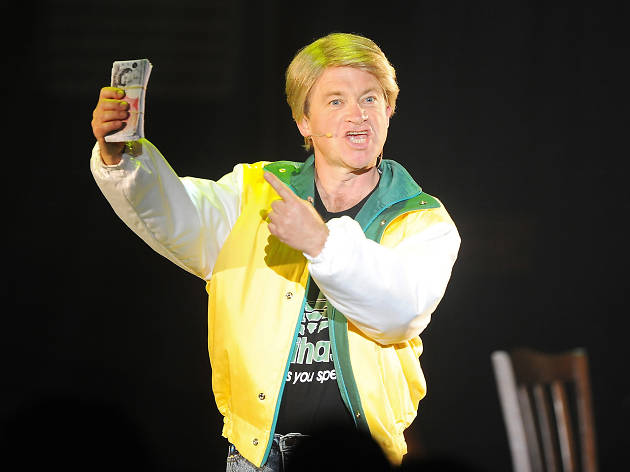 © Dave Hogan
He loves boasting about his bank balance. Post-financial crisis, does he still have 'loadsamoney'?
'Of course! Even more money! Since the crash, the poor have got 57 percent poorer and the rich are 65 percent richer – isn't that brilliant!?'
What's he splashing his cash on 2015?
'Loads says, "I give my money away these days, I do a lot of philharmonic work and stuff. I've set up the Loads Charitable Foundation to help the poor and unfortunate of the world… Have I fuck! They get nuffink from me! I spend it all on trainers and getting my bird plasticked up!"'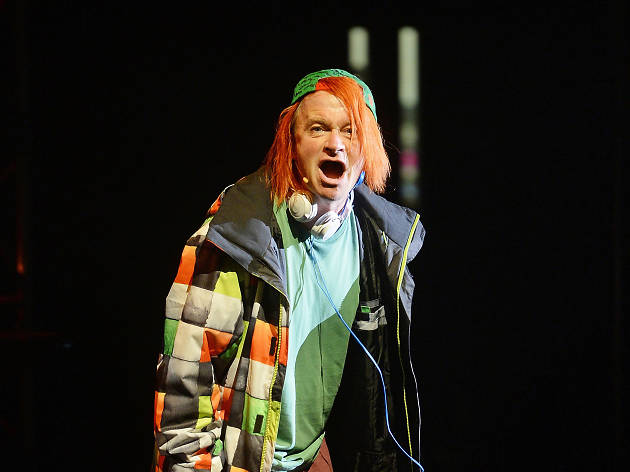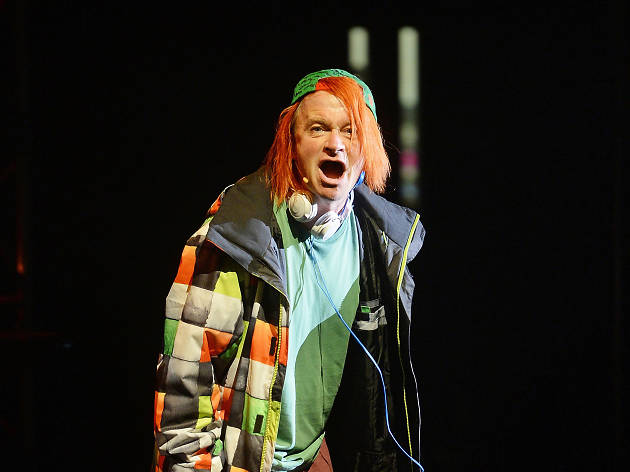 © Dave Hogan
Is he glued to his iPhone these days, like most teenagers?
'I'll check with him… He can't answer – he's glued to his iPhone.'
He turned 13 in the first episode of 'Harry Enfield and Chums' back in 1994. Will he ever grow up?
'Never! He's currently 54-teen and ageing very badly.'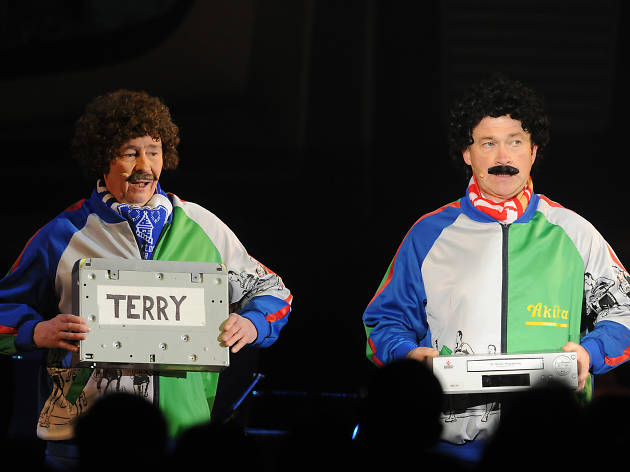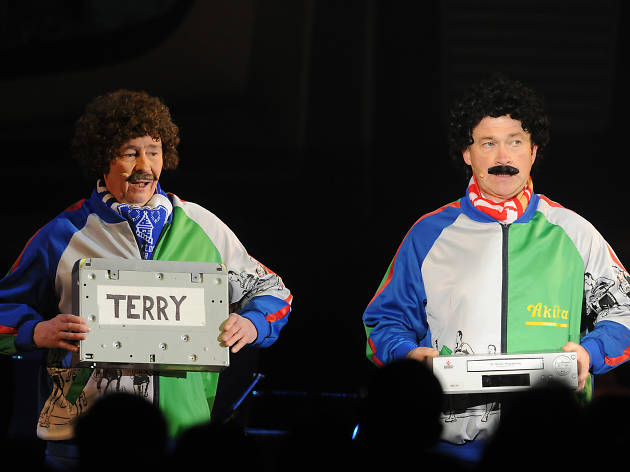 © Dave Hogan
How are they looking forward to spending a day in the big city of London?
'They're worried about parking in London – there's so much traffic and Bill Bailey's tour bus is hard to manoeuvre into tight spaces.'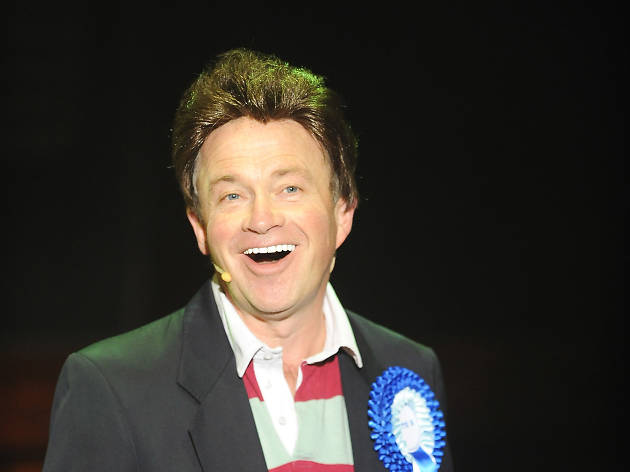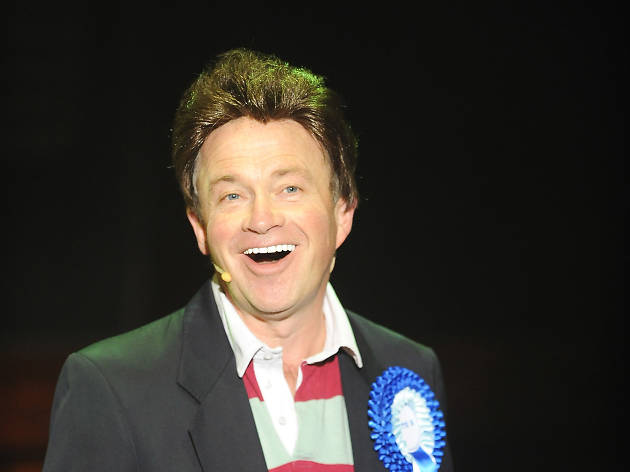 © Dave Hogan
The Tories won the election. Is posh boy Tim Nice But Dim pleased with the result?
'Tim says, "Dave Nice But Tory's a bloody nice bloke! But a bit dim."'
Does he believe Cameron really stuck his wang in that pig?
'No. Tim was there. He says it wasn't a pig. It just made a noise like a pig. That's all time will say.'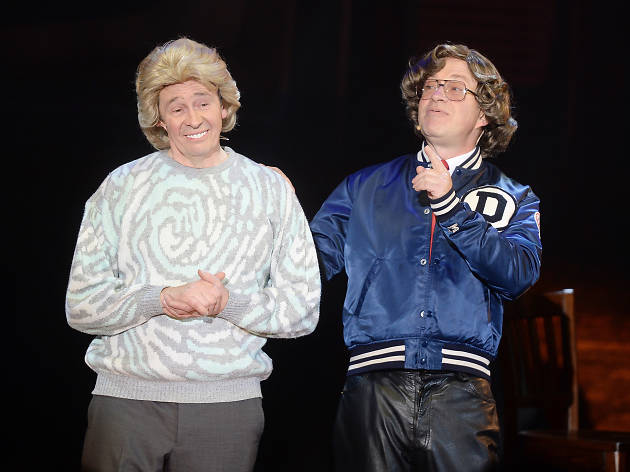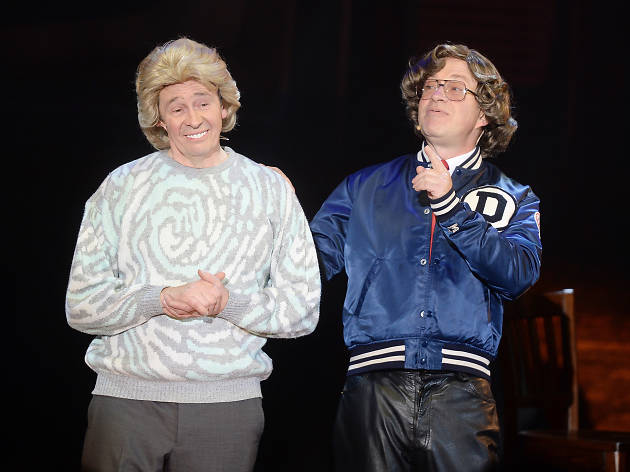 © Dave Hogan
Given the track record of old-school radio DJs, are these two worried about Operation Yewtree coming after them?
'It's too late for that, in a banged-up-for-yonks-tastic-type way.'
Banged up? What's their listenership like these days, then?
'Huge! The prison population is expanding all the time.'
The latest comedy interviews
The 'Vicar of Dibley' star on her first solo show, kissing cats' bums and why she didn't talk to Time Out for years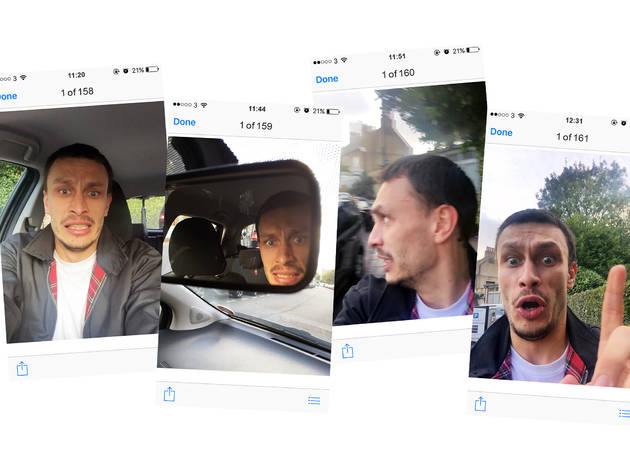 As 'Waiting for Gaddot' heads to London, Richard Gadd speaks to Time Out… nearly
See more comedy interviews