Lazy Susan – Extreme Humans review
Pleasance Courtyard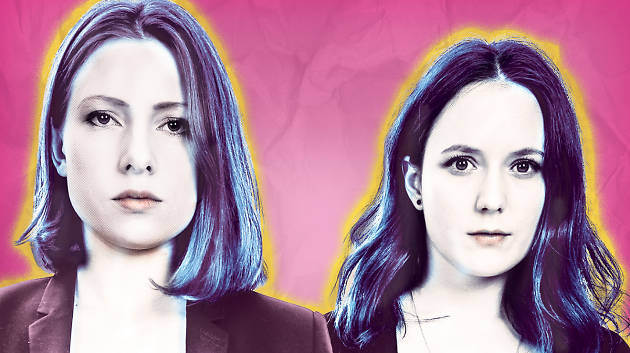 Don't be fooled by the dodgy wigs, hand puppets and drawn on facial hair; Lazy Susan are no studenty sketch outfit. Yes, Celeste Dring and Freya Parker's show is a little rough around the edges, but the pair have an undeniable talent for character-driven skits.
In 'Extreme Humans' we meet, among others, an annoyingly over-confident US talk show host, a teary school girl reading from her diary, and a pair of bickering, lispy, upper-class sisters acting like children. Each sketch has a high gag rate, but the big laughs come from Dring and Parker's deft, subtle performances.
You almost believe a shorter, huskier Bob Mortimer has taken to the stage when Parker appears as Steve, a Geordie man with a lot of love to give and a penchant for double-denim. Moments later, she's assumed an aloof Wednesday Adams-type who lonely, geeky ten-year-old Todd – smartly underplayed by Dring – is bashfully in love with.
Romance, both successful and failed, is a recurring theme. There's heart and warmth behind these characters, even when they hold a dark secret or sad history.
The show could do with more variety. Dring and Parker take on only a handful of characters that reappear numerous times, and their skits inevitably suffer from diminishing returns. But Lazy Susan nail each character so skilfully that they never become tedious. Although could do with some more convincing toupees.
'Lazy Susan – Extreme Humans' is at the Pleasance Courtyard, 6pm