Heads up! We're working hard to be accurate – but these are unusual times, so please always check before heading out.
12 shots from Matt Crockett's book, '50 Comics'
Flick through a gallery of stunning comedy portraits by acclaimed photographer Matt Crockett
Photographer Matt Crockett is a huge comedy fan. So he set himself a challenge: to shoot 50 well-known comedians, all in classy black and white, and he's now batched those shots together in a book, called '50 Comics'.
The book's a stunning collection of portraits. Crockett's shots subtly capture the comedic spirit of each performer without making them look clownish. Don't believe us? Take a look at a small taster of pictures below.
Matt Crockett's '50 Comics' is out now, limited edition, priced £14.95. www.mattcrockett.com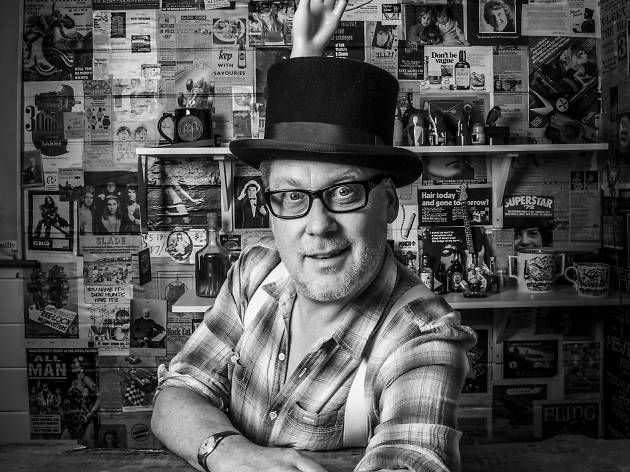 © Matt Crockett
'This was shot in his shed in Kent during a freak hail storm. Vic and I were stranded for about an hour and discussed everything from "House of Fools" to art, safari and university degrees. He also did a wonderful illustration of me with a camera swinging round my neck, which makes an appearance in my book.'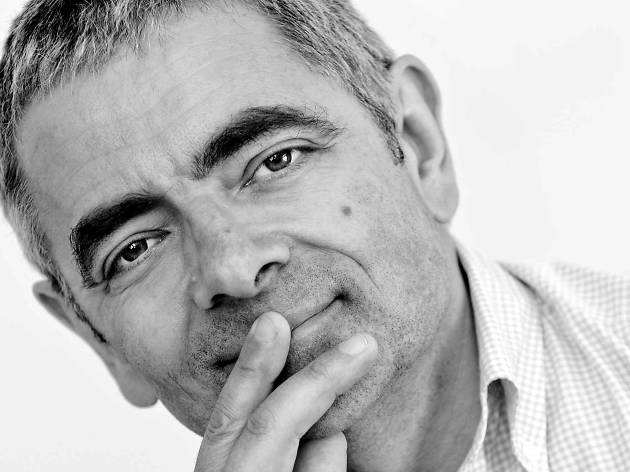 © Matt Crockett
'I first shot Rowan for the poster of a play called "Quartermaine's Terms". He's always great to work with, and such a hero of comedy. As an actor known for his physical comedy, it seemed interesting to show Rowan in a calm and collected manner - "off duty" in a sense.'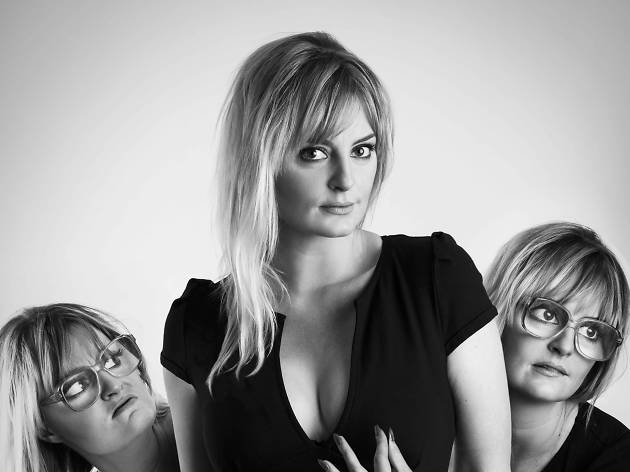 © Matt Crockett
'Probably the most choreographed shoot in my book. Morgana is a hero of mine, and has such class and elegance. She loved the idea of being "duplicated" and was really hands-on with the process. Quite literally, in fact, as she revelled in pinching my assistant's nipples quite hard for the purposes of "authenticity".'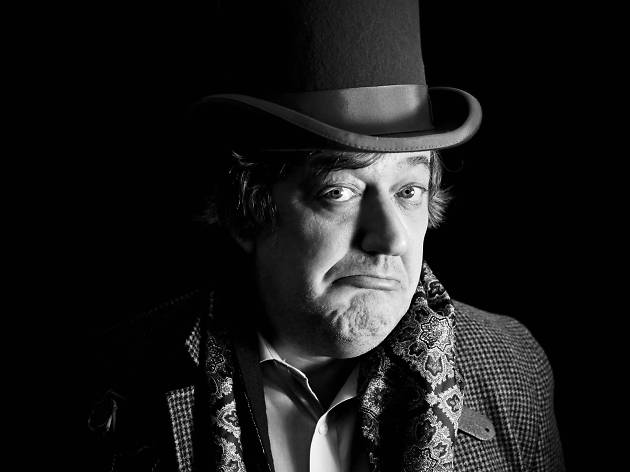 © Matt Crockett
'I shot Stephen at The Ivy Club at the start of 2014. He was as charming and wonderful as you'd imagine, and very happy to try a selection of different looks. There was a moment, when my assistant and I were sticking 18 fake moustaches to Stephen's face, where I stopped and wondered: What the hell am I doing?'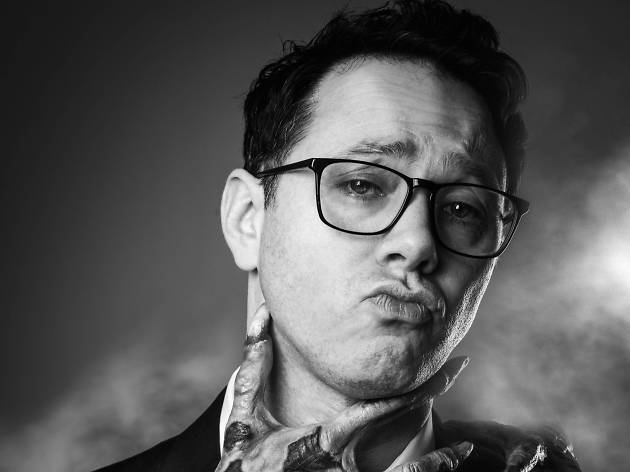 © Matt Crockett
'I remember watching "The League of Gentlemen" way before I quite understood it. It's without doubt my favourite comedy of all time. I chose to shoot Reece with a very specific prop - a pair of "Gremlins" arms from an LA prop store which I bought myself as a thirtieth birthday present. Thanks to Reece, the shot has since made its way to the movie's director Joe Dante, who is very happy that I've finally bridged the gap between "The League" and "Gremlins."'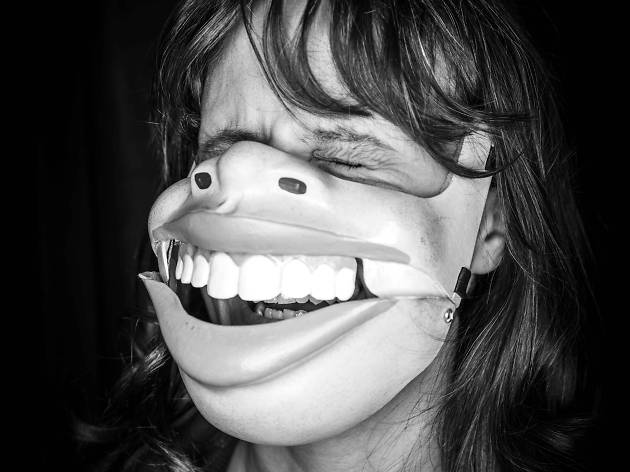 © Matt Crockett
'Nina's mask is such a beautifully crafted prop, and she executes it so well on stage. I thought it would be interesting to flip the idea on its head and make her wear it. This was shot at Soho Theatre during a documentary she was making about her life on the road.'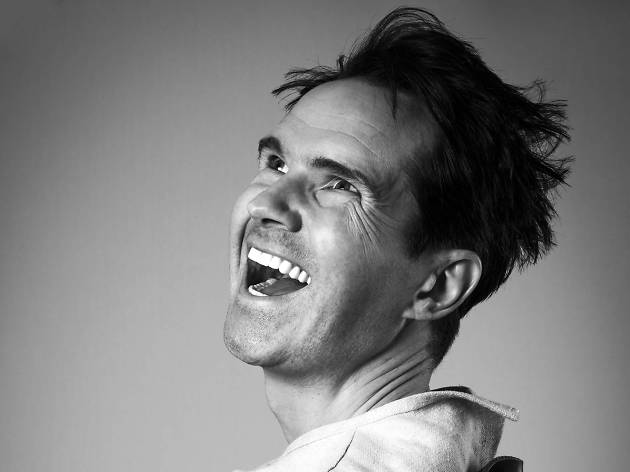 © Matt Crockett
'This shot comes from a series of set-ups created for Jimmy's 2014/2015 tour brochure. He's very creatively involved in his artwork so it was really fun to collaborate and play around with some weird ideas.'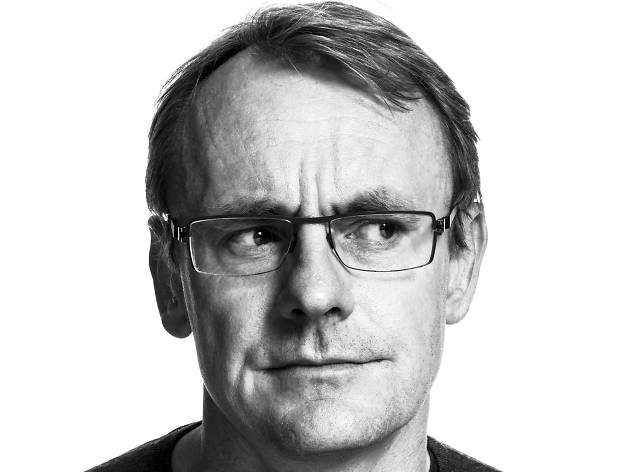 © Matt Crockett / Time Out
'This portrait is taken from a session for Time Out's "Reader Takeover" issue, at the old Tottenham Court Road HQ.'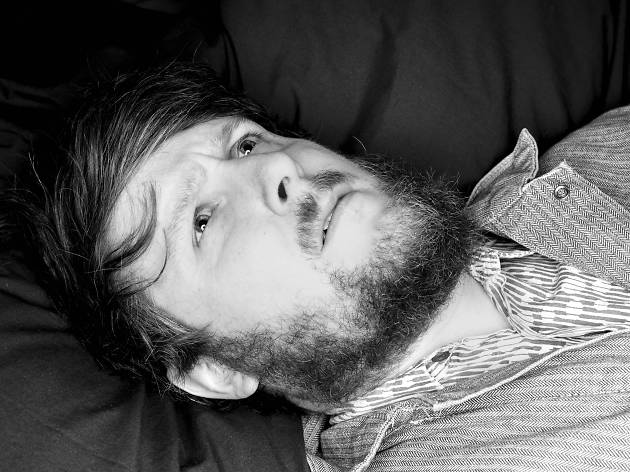 © Matt Crockett
'This portrait was taken about three minutes before the audience entered the Arcola tent, for the penultimate night of Tim Key's sold-out 2014 season. We used the bed from the staging of the show to emulate the calm before the storm. He's one of the sweetest and most down-to-earth people I've ever photographed.'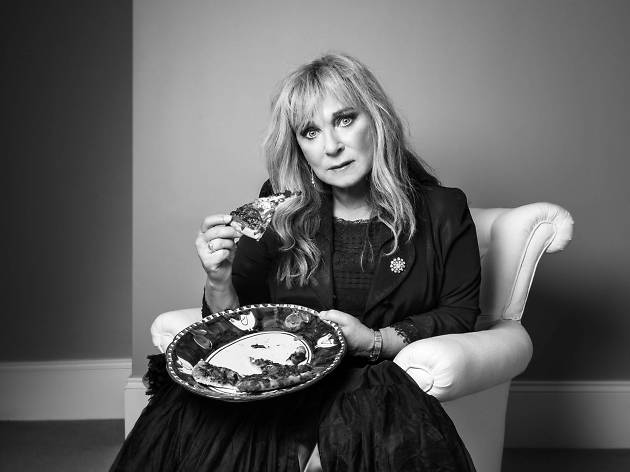 © Matt Crockett
'Helen is totally unique - she's such a bundle of energy and equally hilarious. This shot was an outtake from a session at her house (where pizza and an abundance of wine was served). Helen felt there was a certain "Greek Tragedy" about the photograph. I'll go with that...'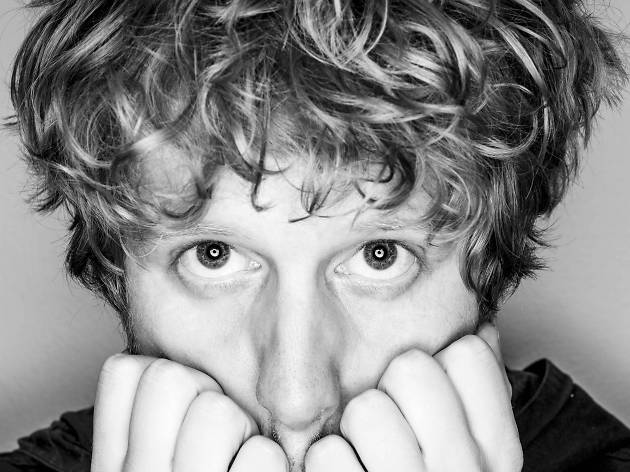 © Matt Crockett
'This was shot in three minutes backstage at the Hammersmith Apollo. Josh is one of my favourite stand-ups, and he was really fun to work with. I'm jealous of his hair, so that was the most important thing to capture...'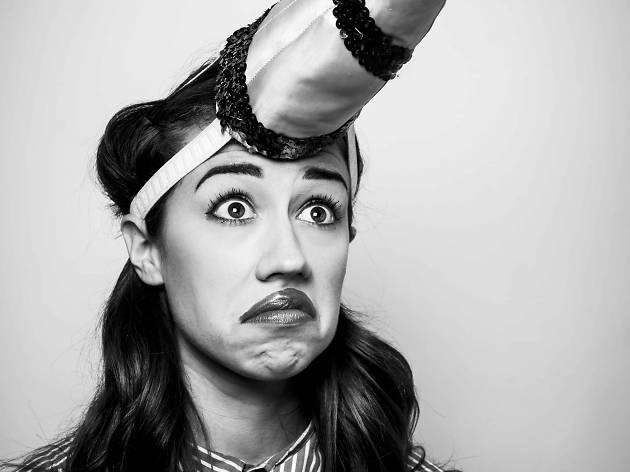 © Matt Crockett
Colleen Ballinger / Miranda Sings
'I've been lucky enough to shoot Colleen about a dozen times, from her first tour about seven years ago. She's introduced me to two of my very best mates (who produced her UK shows) and is always up for a laugh! It's been fascinating to witness, and document, the global success of her character.'
More comedy in pictures
Johnny Vegas, David Mitchell, Will Ferrell… Idil Sukan has shot comedy royalty
Flick through these fascinating photos from the '80s and '90s alternative comedy circuit
More comedy features