Heads up! We're working hard to be accurate – but these are unusual times, so please always check before heading out.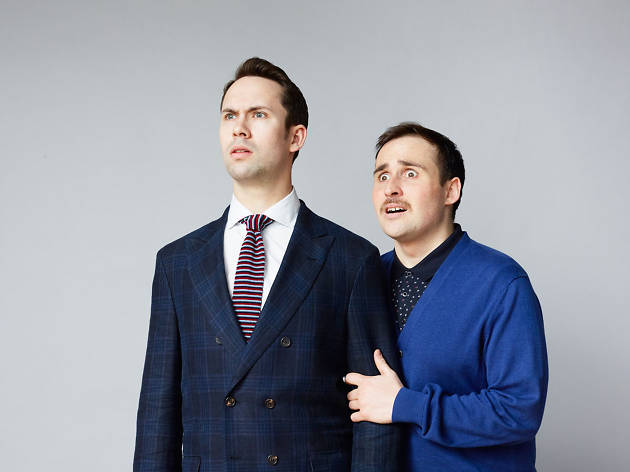 Max and Ivan's top ten comedians
The slick, feelgood, Foster's Award-nominated sketch duo reveal their favourite comics
Sketchy beasts Max and Ivan are one of the sharpest, slickest and downright impressive double-acts on the comedy circuit. The pair's live shows are like mini Hollywood movies, with intricate plots, colourful characters and (low-budget) special effects.
As they bring their latest offering, 'The End', to London, we asked Max and Ivan for their favourite fellow comedians. But, as they're a sketch duo, they went in a different direction than other comics…
'We bloody love straight stand-up, we do,' they explained. 'But cut us and we bleed sketch, character and musical comedy. It's just what roasts our toast. So, with that in mind, here's our top ten.'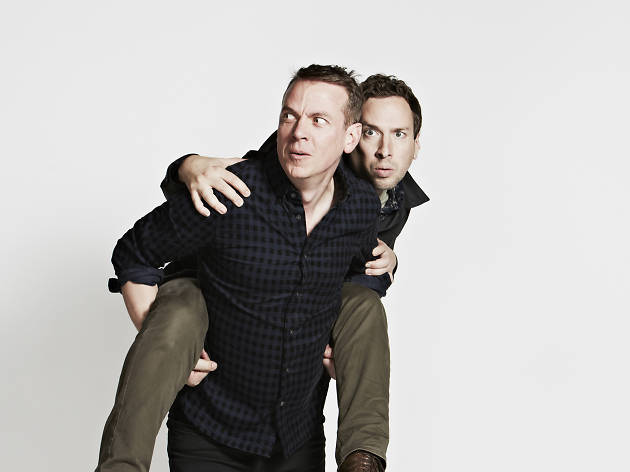 'The gloriously surreal Pajama Men are an absolute joy to watch. They have a wonderful calm to their performances, and as masters of improv there's always a sense of fun and spontaneity that pervades everything they do.'
Watch a clip of the Pajama Men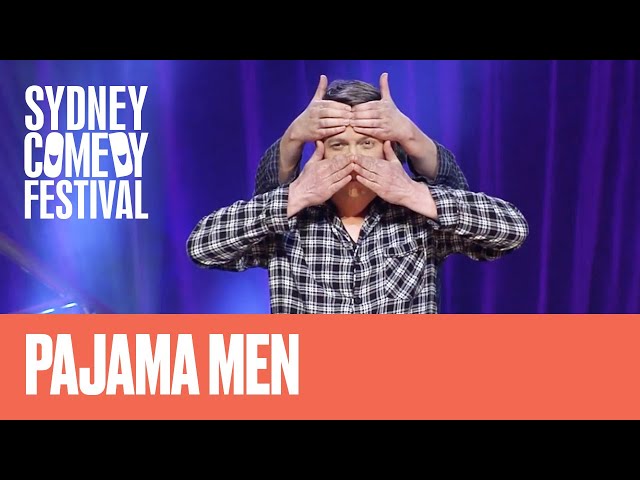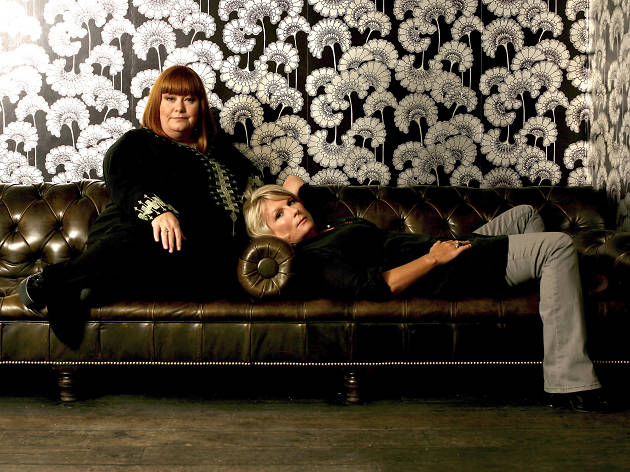 © Rob Greig
'Dawn French and Jennifer Saunders are absolutely brilliant in their own right, but put them together and you get that thing Mr Showbiz calls "magic". Incidentally, Mr Showbiz – if you're reading this – please could you reply to our emails?'
Watch a clip of French and Saunders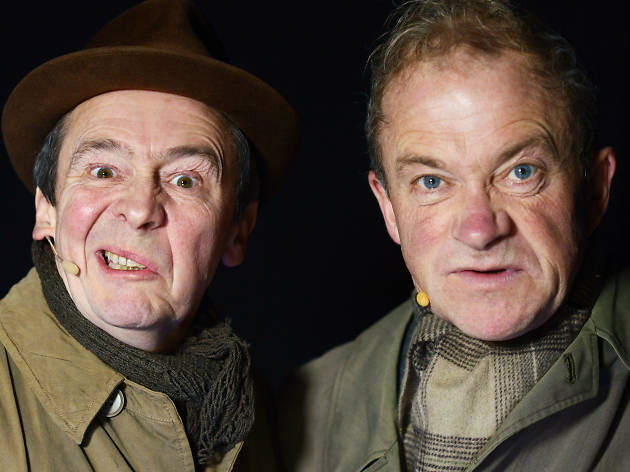 © Dave Hogan
8. Harry Enfield and Paul Whitehouse
'Harry and Paul are something we aspire to be – still clearly talking to each other after many years of working together. Not only that, but they're also two legends who haven't shied away from performing live or from writing super-banging-sketches™.'
Watch a clip of Harry Enfield and Paul Whitehouse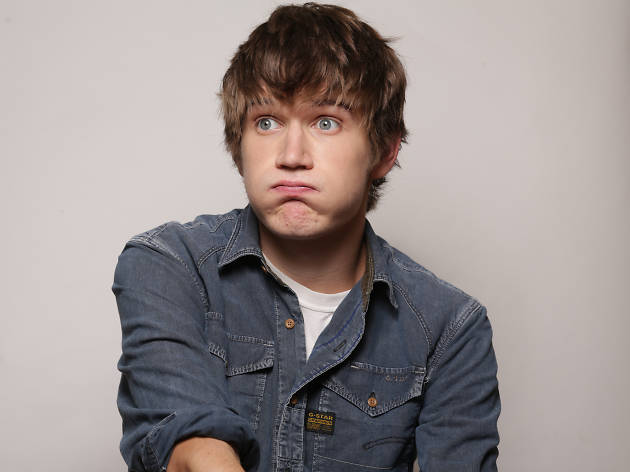 © Robert John Kley
'Cleverer, harder-working, funnier, younger, and – for good measure – taller than basically everyone else. It's not remotely fair. Bo crams more ideas into an hour-long show than the amount of times we've played this song on repeat.'
Watch a clip of Bo Burnham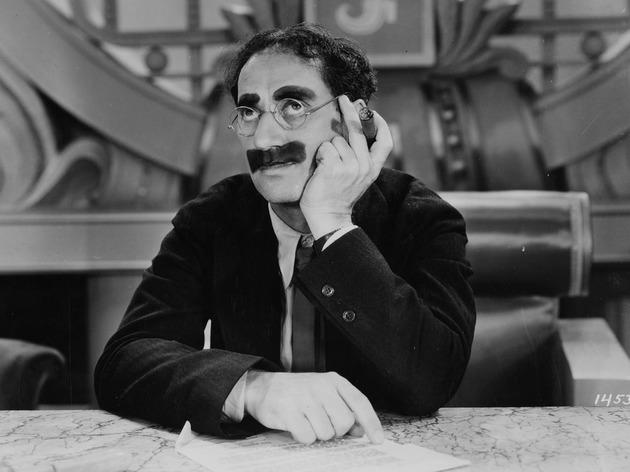 'Just like us, the Marx Brothers started off on stage in the world of vaudeville. Masters of wordplay and physical characterisation, these lads should be the first thing everyone learns in sketch comedy school. (And don't tell Ivan that that's not a thing – he currently believes he's completing a GNVQ.)'
Watch a clip of the Marx Brothers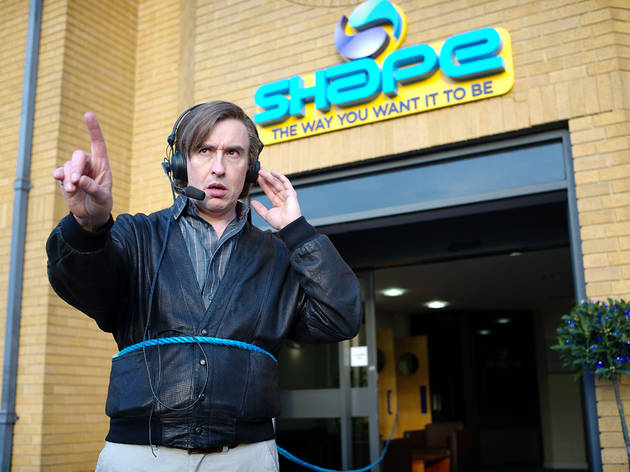 'Exquisitely, painfully, excruciatingly funny. Coogan's portrayal of the shallow, rude, venal and generally appalling Alan Partridge has been a 20-year-long character comedy masterclass. It's been amazing watching Partridge evolve, from the highs of "Knowing Me, Knowing You" through to the torrid depths of North Norfolk Digital in the sublime "Mid Morning Matters". Give him another series, you shits.'
Watch a clip of Steve Coogan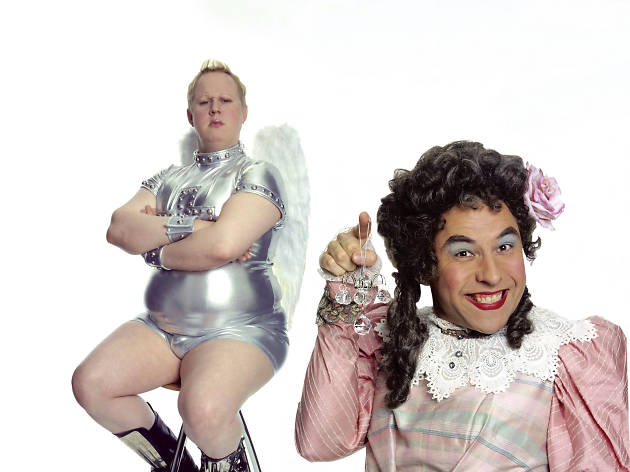 © Rob Greig
'Okay, okay – you get it, we clearly have a thing for double-acts… Both of us grew up in awe of "Rock Profiles" (we're still obsessed with Lucas's bizarre Shirley Bassey; "She doesn't have the range!") and "Little Britain" (Lou and Andy's diving board sketch is still unsurpassable). In fact, it's through those shows that we developed a thing for surreal, larger than life characters. Lucas and Walliams are a masterful double-act and kings of the catchphrase – it's going to take something extraordinary to dethrone them.'
Watch a clip of Lucas and Walliams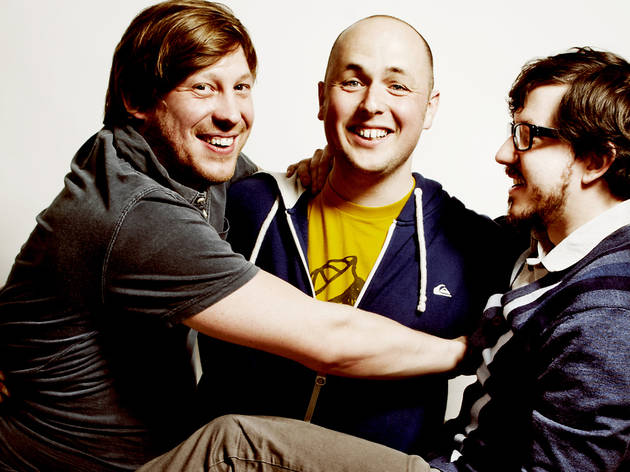 © Idil Sukan
'Pappy's win the coveted Max and Ivan award for "The best live act on the circuit right now, hands down." Back in 2009 we tried to do a sketch in front of them so that they could give us a quote for our Edinburgh poster – they asked us not to. Six years later we're paying one of them to direct us. #winning.'
Watch a clip of Pappy's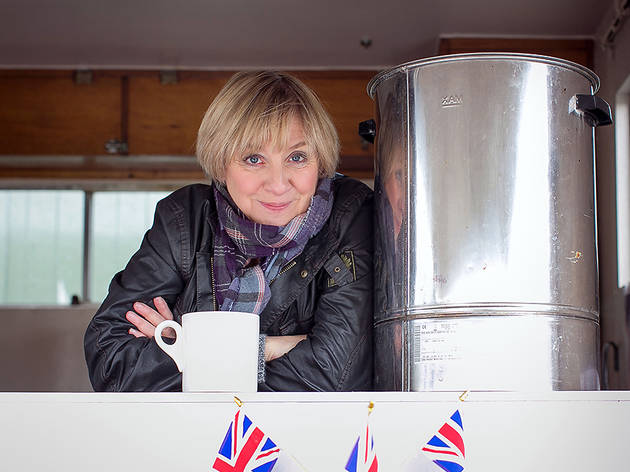 'It's kind of annoying how brilliant Victoria Wood is – she completely dominates as a comedian, actor, singer-songwriter, screenwriter and director; her observational material is second to none and the tunes she sings are catchy as hell.'
Watch a clip of Victoria Wood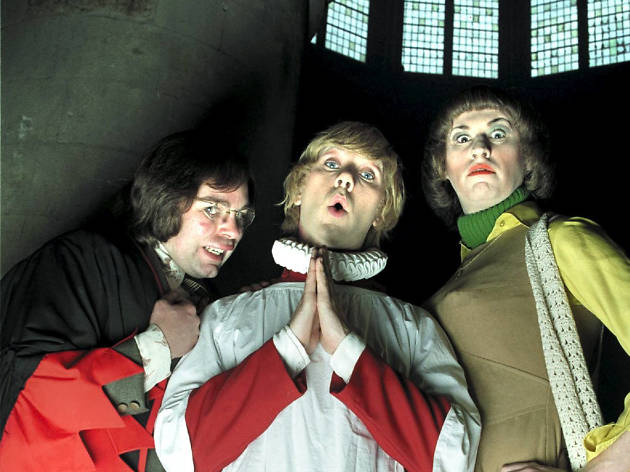 1. The League of Gentlemen
'Geoff Tipps and his gun. Mr Chinnery, the appalling vet. Pauline, with her pens, and poor simple Mickey. Babs and her sex change. The repulsive Herr Lipp. Edward and Tubbs, in their Local Shop. Les McQueen, lead singer of forgotten glam rock band Creme Brûlée ("It's a shit business…"). Papa Lazarou. And we could go (Johnny Go Go Go Go) on, and on, and on… The League of Gentlemen, and their town of Royston Vasey, changed our perception of what comedy could be. Just totally, totally brilliant.'
Watch a clip of the League of Gentlemen