Heads up! We're working hard to be accurate – but these are unusual times, so please always check before heading out.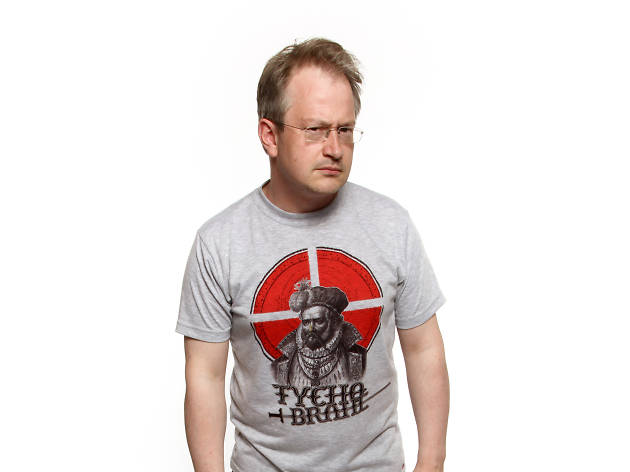 Robin Ince on what he will and won't miss about stand-up comedy
The science-loving comic is retiring from comedy (well, at least for a while) and he's saying goodbye with a big farewell show. He talks to Time Out about calling it quits
'I saw something this week that made me think: I can't give up stand-up,' says Robin Ince. The 46-year-old comic is a week away from his farewell show, having decided to quit the stage for at least two years, and he's already having second thoughts. 'I've been really enjoying these last shows,' he says. 'And I think: Maybe I shouldn't stop. But then I think: Am I only thinking that because I'm stopping?'
Ince – who co-presents Radio 4's 'Infinite Monkey Cage' – isn't quitting out of frustration or boredom. 'I'm just intrigued to see what will happen if you switch it off for a while,' he explains. 'Maybe after six months I'll go, "Hang on, stand-up wasn't your thing, you've found incredible happiness working in this particular bookshop! But, in my gut, I think: No, there was only one thing you could do… So if you could use this article to publicise my comeback gig in September, that would be fantastic.'
I asked the soon-to-be-semi-retired comic what he'll miss and won't miss about being a stand-up.
He'll miss… Creating shows
'I find stand-up a joy,' says Ince. 'I absolutely love creating shows, I try to generate as much material as possible every single year. Ah, the excitement of going out with a new idea! That's going to be one of the hardest things.'
He won't miss… Awful journeys
If all he had to do was get up on stage, that would be fine, he says. But it's what comes with performing that's the pain. 'It's finding yourself next to the broken, stinking toilet on an overcrowded, delayed train, with a view of some sidings outside Swindon,' he says. 'That's what puts me off touring.'
He'll miss… Having an output for ideas
'I genuinely love showing off and doing stupid voices and, at times, having no idea what I'm talking about,' he says. 'I mean, that will still occur, it'll just be in various different areas of parkland or secluded woodland where I'll have to find a way of allowing these things out. Stand-up is a kind of trepanning. You can drill into your own skull and allow all of the demons out. So what happens when you don't have this immediate way of just pouring out your thoughts? Will they all build up and become some incredibly lengthy novel that will never be published? I can imagine spending ten years typing and then printing out 27,000 pages of opaque, interminable, awful prose that I try to get published. And then, as I'm trudging around Soho trying to find a publisher, it just blows away, and I realise that it was probably for the best.'
He won't miss… Having very little time
Without the constant travel, Ince is looking forward to seeing what else he can create. Despite his jokes, a book isn't off the cards. 'I've plans to write a novel and to write a non-fiction book,' he says. 'Not because someone's going to want them – I'm just going to have to make myself do something and not just watch Scandinavian existential cinema or repeats of "The Sweeney". I can see myself just watching various monochrome films of depressive individuals wandering around fjords. I have to make sure that I don't do that.'
He'll miss… Hanging around with comics
As well as touring solo, Ince's name often pops up on the line-ups for benefit gigs. 'Because a lot of my stuff is very solitary, it's really nice to gather,' he says. 'I will miss hanging around when everyone just shows off in the green room. And, the nice thing is, with the kind of comics that I work with, there aren't many alpha-games being played, it's just a bunch of people mucking around.'
He won't miss… The paranoia
Ince has been a stand-up for nearly 25 years, but that hasn't stopped him doubting his abilities. 'There are times when I'm touring where I notice every single slight stumble,' he admits. 'There's often a person in the front row, and you can see their face and they've never been angrier, this is the worst night of their life. And then you look down at the end and it turns out they've been laughing all the way through but you've drawn on these various faces. That's the paranoia of stand-up. But, don't worry, I'm sure I'll manage to recreate those things in other ways.'
The latest comedy interviews
The 'Vicar of Dibley' star on her first solo show, kissing cats' bums and why she didn't talk to Time Out for years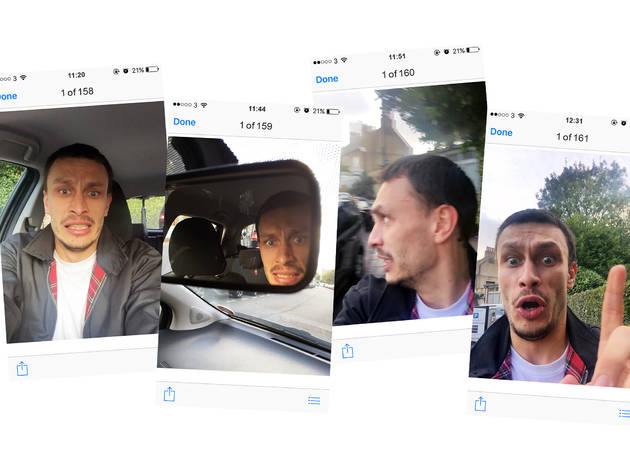 As 'Waiting for Gaddot' heads to London, Richard Gadd speaks to Time Out… nearly
See more comedy interviews
Support Time Out
We see you're using an ad-blocker. Ad revenue is Time Out's main source of income. The content you're reading is made by independent, expert local journalists.
Support Time Out directly today and help us champion the people and places which make the city tick. Cheers!
Donate now