Heads up! We're working hard to be accurate – but these are unusual times, so please always check before heading out.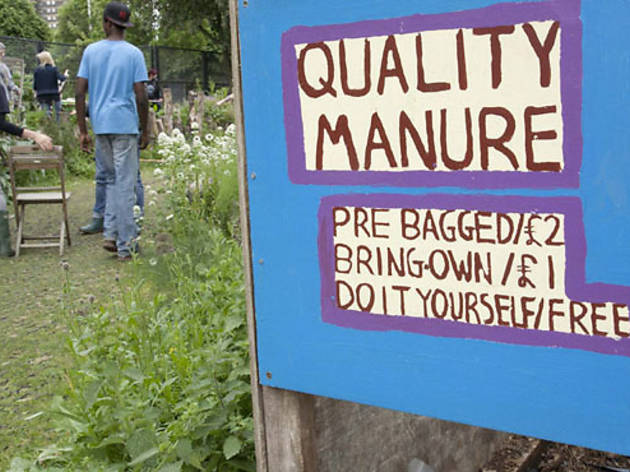 1/12
Like many people across London at the moment I'm looking for ways to bring in a little extra cash. When I saw this sign at Spitalfields City Farm I thought I'd found a clever new revenue stream for myself. Well, to cut a long story short it turns out that I had severely misunderstood what 'Bring Own' meant. Consequently I am now forbidden to stray within 500ft of this place.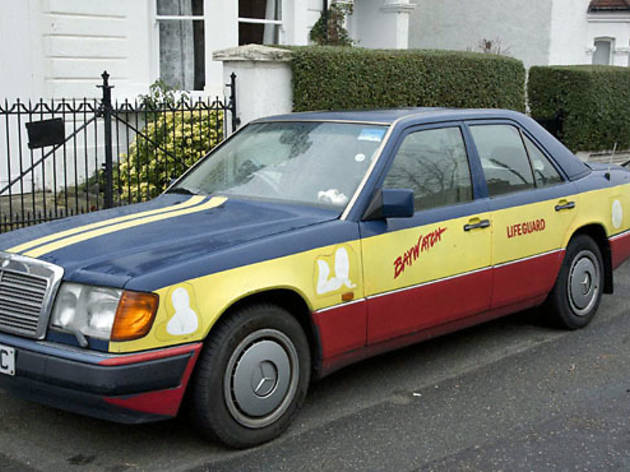 2/12
Some people stand in the darkness, afraid to step into the light. Others just carry out a homemade paint job on their Mercedes to make it look like an official lifeguard car. Response times must be slow with the California coast being 5,000 miles away. Luckily it's got go-faster stripes.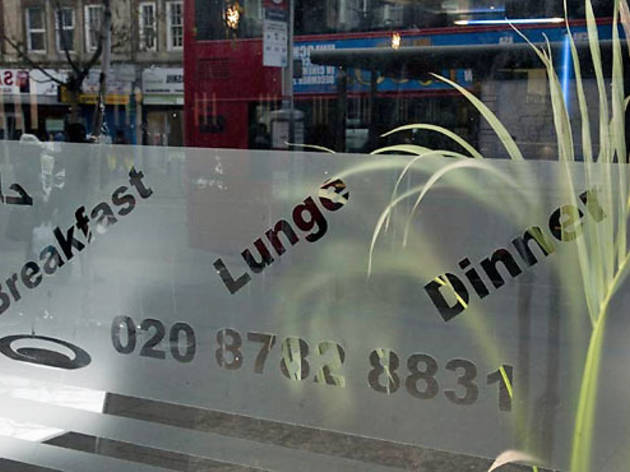 3/12
Is this a misspelling or a some kind of new health regime promoted by this cafe in Wembley? Eat a sensible breakfast, carry out a series of lunges in the middle of the day and then in the evening have a healthy dinner.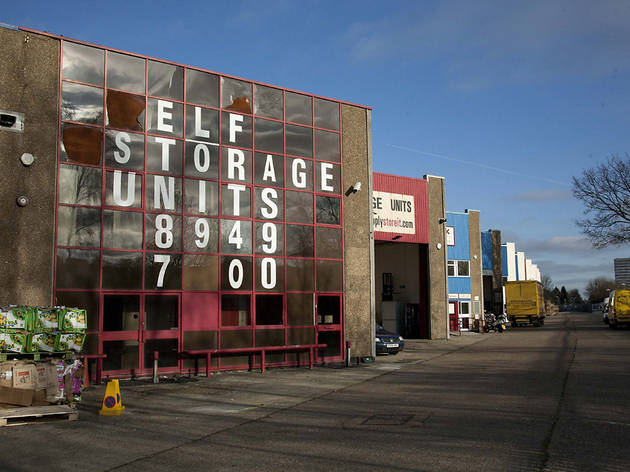 4/12
During the post-Christmas period, the streets are littered with unwanted trees, some weird houses still have a few decorations up and it's not unusual to see signs of fake snow on the windows of mini cab offices. But what of Santa's little helpers, the elves, what happens to them? Well by the looks of this place they go into storage until they're needed again next time around.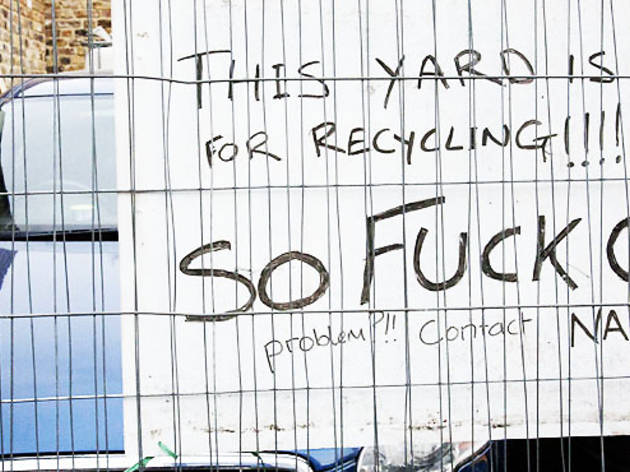 5/12
Nanu is obviously a green sceptic, a climate change refuse-nik of the highest order. How many versions of this sign existed, I wonder, before he felt he had to become this blunt? I'd contact him to find out, but frankly I'm a little scared.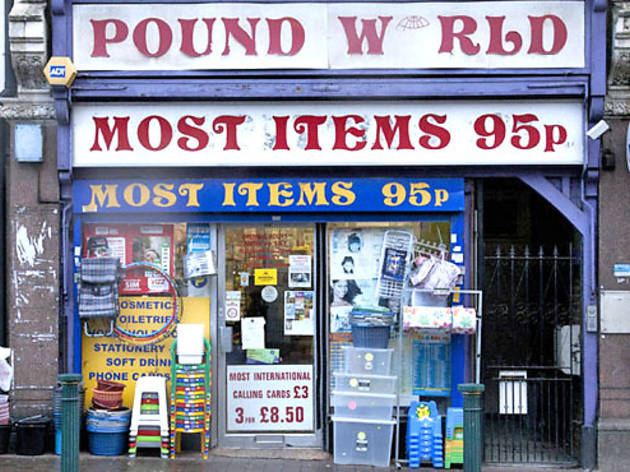 6/12
You shouldn't call your business 'Poundworld' if most of your items cost 95p. That's just misleading for your customers. Then again I suppose '95p World' doesn't have quite the same ring to it. They must get through a hell of a lot of 5p pieces.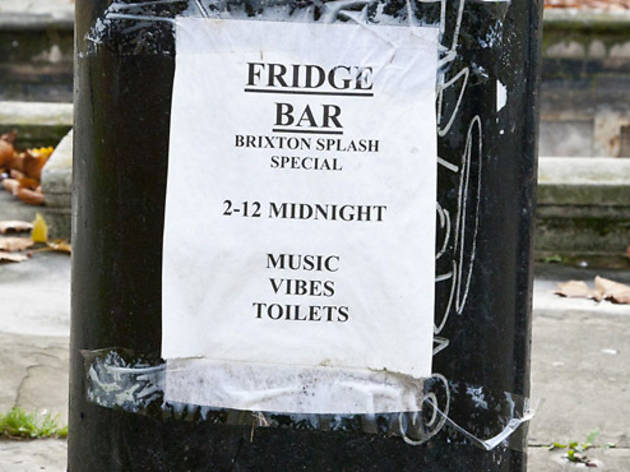 7/12
You have to worry about a club night when it uses toilet facilities in an attempt to lure punters in. Maybe all these years I've been going to rather exclusive clubs without realising it, because I can safely say that a unifying feature between all of them was that they had toilets. The other thing that concerns about this sign is that they use 'music' as one of the lures to get people through the doors. Again I would've taken music as a pretty much expected if not central component to any decent club night. Without it, you're just left with large, schizophrenically lit room with no audio barrier to the sounds of burps and farts that occur in large groups of people drinking fermented hop juice. What the vibes may be I'm not sure, but from a place that sells itself on playing music and providing toilet facilities, all from an A4 photocopy sellotaped to a bin… I'm not expecting too much.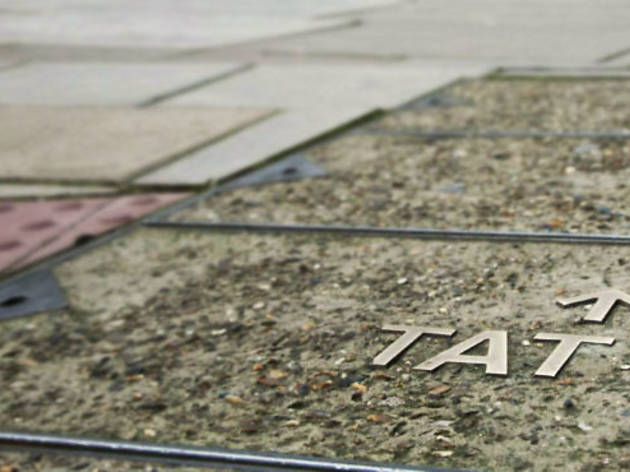 8/12
Broken floor directions pointing to Tate Modern become unintentionally disparaging in tone.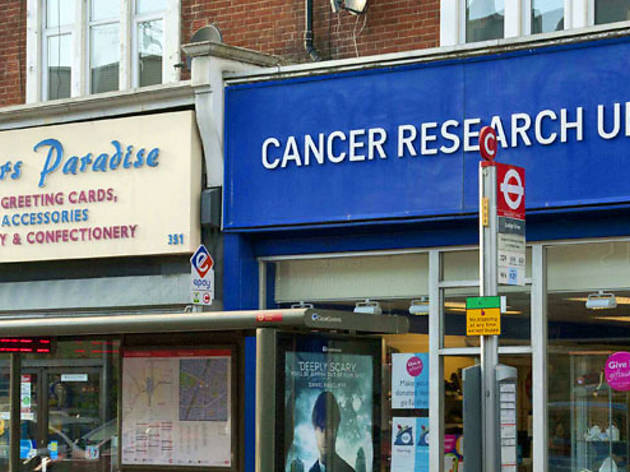 9/12
Oh, the delicious irony of it all.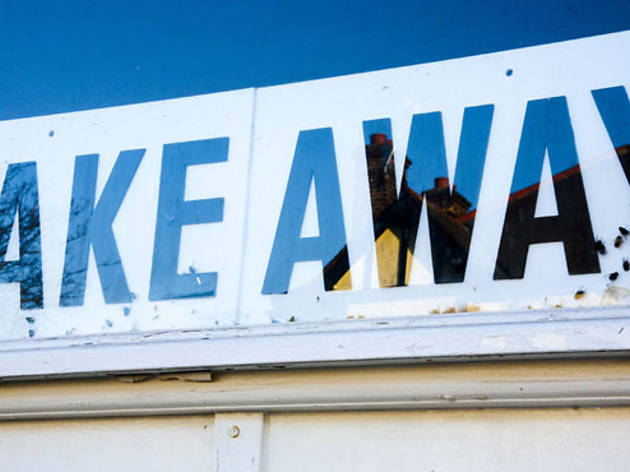 10/12
Avoid ordering anything containing raisins from this caff in West Ham. In fact, best avoid ordering anything.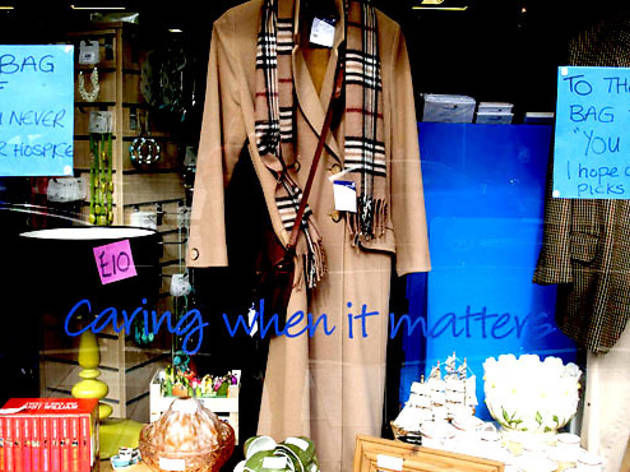 11/12
This charity shop raises funds for a local cancer hospice, so I'm impressed with the way they have unhesitatingly invoked the grim spectre of cancer in an act of psychological warfare against the handbag thief.
12/12
In these uncertain times when childhood heroes turn into villains before our very eyes it is reassuring that some fancy dress shops are meeting this problem head on and offering kids the chance to dress up in something terrifying themselves.
The best (or worst?) of Shit London
Patrick Dalton captures the bad, the wrong, and the just plain crap