Heads up! We're working hard to be accurate – but these are unusual times, so please always check before heading out.
Video: The internet interviews… Tim Minchin
You asked Google, we asked the Australian musician-comedian
Aussie musical comedy maestro Tim Minchin explains how he keeps his hair so sexy and why he doesn't bother wearing shoes. Well, you lot did ask Google…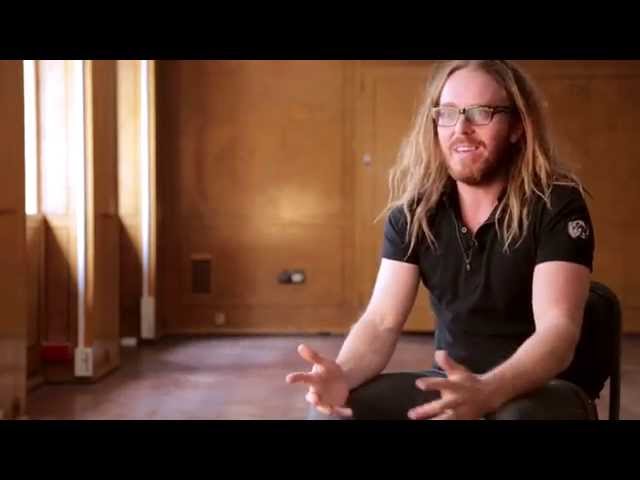 How does Tim Minchin do his hair?
'The trick to having this incredible hair is not washing it, basically. So I wash my hair once every couple of weeks, and that's about it. And sometimes when it's clean I put some stuff in it to speed up the dirtying. Although the natural processes of grit are the best product if you want to look feral.'

Is Tim Minchin related to Louise Minchin?
'Well, yes, but only in the way that I'm related to you – the asker of the question – and bacteria and fish and bark. But I'm sure I'm closer… More closely related to Louise, but I haven't tracked it.'

Why does Tim Minchin perform barefoot?
'I sort of started performing barefoot when I was doing tiny venues in Melbourne – that's probably a leftover element from being a '90s sort of hippy in Perth. But it made me feel braver or something. It's like saying, "You're in my house now," sort of thing.'

What is Tim Minchin famous for?
'Well, that's one of the great joys of my career, I get people walk up to me on the street – especially in America, where I'm not so well known – and they go, "I'm a big fan!" and I get to say, "What of?" And they'll go, "Well, 'Matilda'!" And I'll go, "Oh, cool." Or they'll go, "Well, you're Atticus Fetch," which is my character on "Californication". Or they'll go, "Well, Storm." It's really really fun.'

Is Tim Minchin racist?
'Am I racist? I suppose so, in the way that we all are on some deep level, mildly xenophobic. But people who get to say whether people are racist are the victims of it, aren't they? So if anyone ever has felt victimised by anything I've said I guess, to them, I'm a racist. It would be very very upsetting to me if that were the case, but, you know, what the fuck would I know?'

Is Tim Minchin Keith Lemon?
'Ah, yes. Yeah, that's weird, that's a weird thing for me, because I had no idea about the existence of Keith Lemon because I come from Australia. But, yeah, people have said that. Do we look the same? [Interviewer: "Not really!"] Good, then no, definitely not. Again, I might be. I could be a computer manifestation of an advanced technological society – I don't know.'

Tim Minchin's 'Storm' is published by Orion on Thu Oct 16 2014.
See 'Matilda the Musical' in London
'Cinderella' was originally slated to premiere in the summer of 2020, but it's been delayed almost a year due to the theatres shutting. Carrie Hope Fletcher is set to star in the latest musical from Sir Andrew Lloyd Webber. He's spent the past few years polishing his once-tarnished crown as king of West End musical theatre. 'Joseph' pulled in crowds last autumn, 'School of Rock' is deep in playground rivalry with 'Matilda', and the Open Air Theatre's recent revivals of 'Jesus Christ Superstar' and 'Evita' have proved that his back catalogue still scrubs up a treat. Now, he's having a go at a totally new story for the first time in decades; 'Cinderella' will presumably be a bit gritter than yer average bedtime tale, thanks to a book by 'Killing Eve' writer Emerald Fennell (and judging by the amount of eyeliner in the grungy-looking publicity snaps). After playing no less than three different roles in the West End's 'Les Miserables', as well as racking up over 600,000 YouTube subscribers, fan fave Carrie Hope Fletcher is on board to play Cinders. Laurence Connor will direct, after helming both 'School of Rock' and last year's Sheridan Smith-starring revival of 'Joseph and the Technicolor Dreamcoat'.
Read our review of 'Matilda the Musical'