How to get a part in 'Star Wars'
Disney are set to hold open auditions in London for the new 'Star Wars' movies. Here are five tips to help you land that starring role…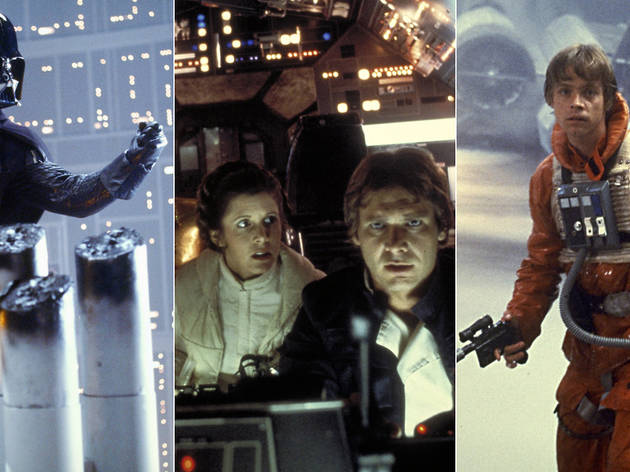 being held in London
(and Bristol, Manchester, Dublin and Glasgow) for two major roles in the new '
Star Wars
' sequels, according to rumours. But what's the best way to make sure you're in with a shot?
The casting call in question doesn't specify it's for 'Star Wars', but with the film being shot at London's Pinewood Studios and the remarkable similarity between this casting sheet and another leaked earlier in the year, commentators are putting two and two together.
They're looking for two actors, one late-teenage female who's 'beautiful, smart and athletic', and one early 20s male who needs to be 'handsome, smart and athletic' (it's funny, they never do an open call for ugly, dumb and lazy, do they?). Anyway, we imagine they'll be pretty strict about the age thing, so any middle-aged 'Star Wars' geeks who reckon they can get by with a spot of make-up and a stuffed bra – don't bother. It's not going to happen.
The casting folks aren't looking for someone who knows the internal structure of the Death Star exhaust port or how to spell Kashyyyk. They're looking for a fine young actor who can embody the inherent 'Star Wars' values of bravery, justice and blasting stuff. The casting sheet for the female character may call for an actress who's 'street-smart and strong', but we're going to go out on a limb and suggest that turning up in full Princess Leia regalia with two Danishes strapped to your head is not going to smooth the audition process.
Or JJ Abrams… or even Mark Hamill… This isn't 'The X Factor', it's just a normal casting call. So don't expect to find any 'Star Wars' alumni – either from the original series or the new ones – conducting your audition. At best, you might get a bored-looking Disney intern ticking names off on a sheet. If the audition goes extremely well, you can probably count on meeting JJ at your second or third go-round – and Mark, Harrison Ford, Carrie Fisher and C-3PO your first day on the set. Don't look for George, though, he's keeping a low profile.
This is not a fact-finding mission, it's an audition. Amateur sleuths will not be rewarded so stick that mini-recorder back in your pocket, Nancy Drew. Yes, we're all desperate to find out where the films will shoot, and when, and who'll be in it, and most importantly what the plot's going to be. But the script's not even written yet, so don't expect to be reading pages from it. It seems highly unlike the Disney casting team will have much in the way of information, and even if they did, they wouldn't give it to the likes of us…
We're as eager to know what's going on in the world of Star Wars as the next set of fact-digging geeks. So if you do end up going to the auditions, whether or not you're successful, do give us a shout on Twitter
@timeoutfilm
and let us know how you got on, who else was there, and what you learned. And come back to us for all the latest 'Star Wars'-related news and wild rumours as they come in…
Read more about the new 'Star Wars' trilogy
Is this new movie going to be the start of something special? Or is the upcoming trilogy doomed before it even begins? We dissect the developments and rumours surrounding 'Star Wars' episodes VII-IX.
Read more