The 100 best movies of all time
Silent classics, noir, space operas and everything in between: Somehow we managed to rank the best movies of all time
Everyone has their favorites – that's why any debate over what makes the best movies of all time can take hours (or, in our cases, a lifetime). Can there ever be one list to rule them all? A canon, as we critics like to call it, updated with today's game changers, that would glance upon all tastes, all genres, all countries, all eras, balancing impact with importance, brains with heart? The challenge was daunting. We just couldn't resist. Our list includes some of the most recognised action, feminist and foreign films. Please let us know how wrong we got it.
Written by Abbey Bender, Dave Calhoun, Bilge Ebiri, Ian Freer, Stephen Garrett, Tomris Laffly, Joshua Rothkopf, Phil de Semlyen and Anna Smith
Has this one taken its place as Martin Scorsese's peak achievement yet? We think so (and not just because we can't turn it off whenever we catch it midstream on TV). The revolution triggered by 'Goodfellas' is only now becoming apparent: Without it, you don't have 'The Sopranos', the golden age of television or the 'Reservoir Dogs' diner scene. By turning his more somber preoccupations with male insecurity into comedy, Scorsese punctured through to a new register: one of coked-up social commentary on a distinctly American rise and fall. The romance of the mob lifestyle – the food, the nightclubs, the cheating, the violence – made for a glittering surface; underneath it was jail, abandonment and living one's life like a schnook in the witness-protection program.—Joshua Rothkopf
There's no other thriller as elegant, light-touched and sexy as Hitchcock's silken caper. Cary Grant's suavely hollow adman Roger O. Thornhill ('What does the O. stand for?' 'Nothing.') is Don Draper with a sense of humor, which he sorely needs when he contracts a bad case of Wrong Man-itis. The set pieces, the villains, Eva Marie Saint's femme fatale, Saul Bass's credits, Bernard Herrmann's musical cues – somehow the film manages to be even more than the sum of its glorious parts. Oh, and somewhere in there, Thornhill even manages to find his soul.—Phil de Semlyen
You could watch 'Mulholland Drive', undoubtedly one of the greatest films of a new century, a hundred times and still get something different out of it with each revisit. David Lynch's glamorous nightmare of Los Angeles is dense with mystery, terror and uncanny sexiness – themes that had long been a constant of the auteur's work, but which here reached their lurid apotheosis.—Abbey Bender
14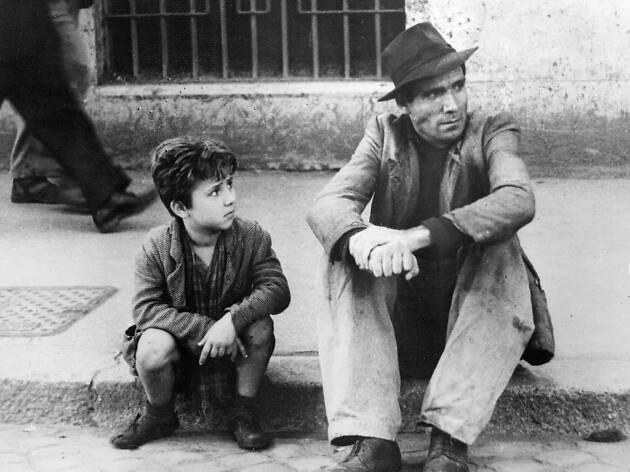 Film, Drama
Bicycle Thieves (1948)
The pinnacle of Italian Neorealism, Vittorio de Sica's postwar masterwork exemplifies the movement's socioeconomic concerns, maneuvering its stylistic conventions with heartbreaking poignancy. An unyielding critique of capitalism through the story of an everyman's losing battle to safeguard a hard-earned job and preserve his dignity in the eyes of his son, 'Bicycle Thieves' continues to inform the most humanist works of our time, from 'Winter's Bone' to 'Shoplifters'.—Tomris Laffly
Film, Action and adventure
Christopher Nolan's brooding, expansive Batman sequel fuses the comic-book flick with the crime epic, and delivers something truly special: a pop spectacle with passages of surprisingly potent despair. The film's runaway box-office success, along with its critical acclaim, made it a phenomenon that reshaped Hollywood. There's a reason why superhero movies are taken so seriously nowadays – even by the Oscars – and this is basically it.—Bilge Ebiri
Charlie Chaplin's total vision remains awe-inspiring: He wrote, directed, produced, edited and starred in his own movies, which he also scored with an orchestra. And when those cameras were rolling, they captured a self-made icon with a global audience. Still, 'City Lights' was something else. Chaplin, reticent to give up the visual techniques he'd mastered, insisted on making his new comedy a silent film even as viewers were growing thirsty for sound. As ever, the star had the last laugh: Not only was the film a huge commercial success, it also ended on the most heartbreaking close-up in cinema history – the peak of the reaction shot (since cribbed by movies from 'La Strada' to 'The Purple Rose of Cairo'), no dialogue required.—Joshua Rothkopf
17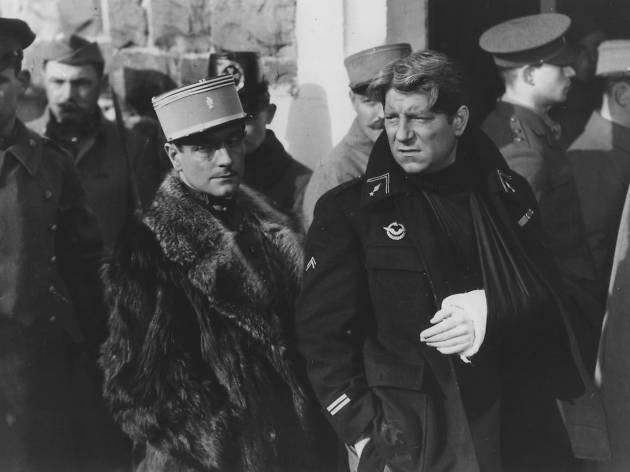 Film
Grand Illusion (1937)
There's never a bad time to revisit one of Jean Renoir's great masterpieces (along with 'The Rules of the Game'), but this current era of populists, nationalists and shouty rabble-rousers feels like a particularly good one. Set in a German POW camp during WWI, the film lays bare the fault lines of class and nationality among a group of French prisoners and their German captors and comes to the conclusion that all that really matters is man's nobility toward his fellow man.—Phil de Semlyen

18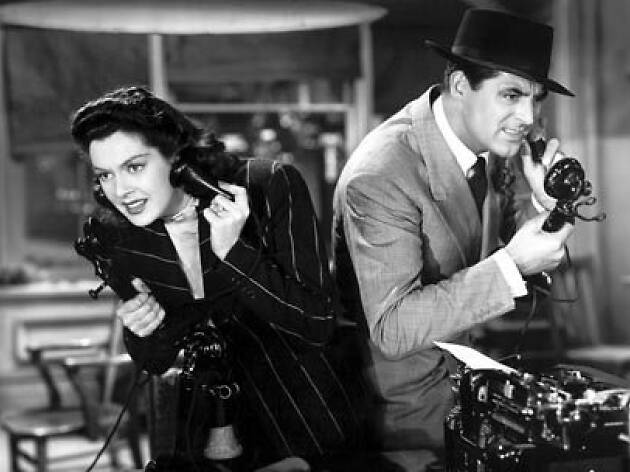 Film
His Girl Friday (1940)
Calling this one the peak of screwball comedy may be too limiting: Among the many topflight movies directed by journeyman filmmaker Howard Hawks, 'His Girl Friday' is his most romantic and most verbose (the constant banter feels like foreplay). Though the laconic Hawks would downplay his own proto-feminism throughout his life, the film is also his most liberated; strong women who had jobs and ran with newshounds were simply what he wanted to see. Most wonderfully, this comedy best celebrates the rule of wit: He – or, more often, she – with the sharpest tongue wins. If you love words, you'll love this movie.—Joshua Rothkopf

You could stick nearly every Powell and Pressburger film on this list; such was the dynamic duo's stellar output. But for our money – and that of superfan Martin Scorsese – this dazzling ballet-set romance is first among equals. It's a perfect expression of artists' drive to create, set in a lush Technicolor world shot by the great Jack Cardiff. Scorsese describes it as 'the movie that plays in my heart.' We'll take two seats at the back.—Phil de Semlyen
A sexy Freudian mind-bender that's often considered Alfred Hitchcock's finest triumph, 'Vertigo' is pitched in a world of existential obsession and cunning doubles. Shape-shifting her way through Edith Head's transformational costumes, Kim Novak haunts in two roles: Madeleine Elster and Judy Barton, both objects of desire for James Stewart's curious ex-cop. Completing this vivid psychodrama is Bernard Herrmann's alarmingly duplicitous score, which twists its way to a towering finale.—Tomris Laffly
Show more
Snap up exclusive discounts in London
Time Out's handpicked deals — hurry, they won't be around for long...