We all miss hanging out together in the dark, watching a movie and then chewing the fat about it afterwards, right? Well, even in these solitary times, that communal moviegoing spirit lives on – thanks to an explosion of virtual cinema clubs. To help you find your film tribe online, here are a few of the best to get involved with.
1. Isolation Film Club
What is it? Brett Goldstein is an actor, comedian, writer and podcaster (check out his pod-chat Films to Be Buried With), and now he's a lockdown morale-booster too. His Isolation Film Club takes place every evening with a simple premise: 'Every day we pick a film,' says Goldstein. 'Anyone who wants to watch it can, and then talk about it using the hashtag #isolationfilmclub.'
What's on? There's a film a day so lots of varieties of motion pictures get a look-in, but the accent is definitely on jaunty comedy gems like 'Big Night', 'The Grand Budapest Hotel' and 'Office Space'. The curation levels are high here.
How to join in: Stay glued to Goldstein's Twitter feed for the daily movie pick.
2. @BFI at Home
What is it: A filmmaker Q&A series organised by the BFI, spinning off releases available on BFI Player. Expect in-depth chats with top indie filmmakers about buzzy recent releases.
What's on? Robert Eggers's briny seaside masterpiece 'The Lighthouse' is celebrated on Thursday, June 11. It's timed with the film's release on digital platforms and will unite Eggers with fellow filmmaker Mark Jenkin ('Bait'), a man who also knows a thing or two about seaside yarns, for a natter about influences, techniques and filming in black and white. Sounds like an essential watch.

How to join in: Just tune into the BFI YouTube channel at 7pm on Thursday.
To celebrate the digital release of #TheLighthouse, we're thrilled to announce director Robert Eggers will be joining us to discuss all things black and white celluloid with @baitfilmuk director @Mark_Jenkin

📅 Join us on Thu 11 Jun at 7pm on BFI YouTube pic.twitter.com/XI5yNuTqDE

— BFI (at 🏠) (@BFI) June 4, 2020

3. Secret Sofa
What is it? That pioneer of experiential moviegoing, Secret Cinema, has a new rabbit to pull out of its hat in these housebound times: Secret Sofa. It's all the same interactivity, immersion and dress-up, none of the travelling to a once-abandoned wasteland in Haggerston. It's happening every Friday until early June.
What's on? Secret Sofa kicked off with 'The Grand Budapest Hotel'. Each week's film is revealed on Tuesday.
How to join in: Sign up to this weekly newsletter and wait for an email to pop into your inbox each Tuesday. It will contain all the information you need to get into the spirit of the movie that'll be showing on Friday, from costume suggestions to music playlists.


4. Sunday Cineclub
What is it? South Social Film Festival has teamed up with BFI Player for a regular Sunday evening screening and a Zoom Q&A with the filmmaker behind it. Look out for the brilliant 'A Fantastic Woman' and director Sebastian Lelio fielding questions from 7pm on Sunday, July 12.
What's on? Head to the official site for upcoming films and filmmaker Q&As.


5. Peccadillo Sofa Club
What is it? If you love queer cinema, the LGBTQ+ specialists at Peccadillo Pictures are here for you with a series of Thursday night director Q&As, tied in with a recent release. You'll need to stream the film in question and then send questions to the filmmaker via Peccadillo's YouTube channel before 8.45pm BST each Thursday.
What's on? So far, there's been a Q&A with Levan Akin, director of 'And Then We Danced', one with Ashley Joiner on Gay Pride doc 'Are You Proud?', while Desiree Akhavan stopped by to talk 'Appropriate Behaviour'.
How to join in: Follow @peccapics on Twitter for the latest info.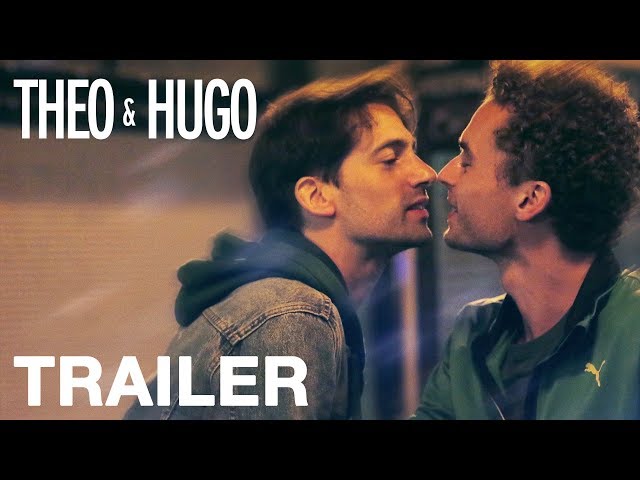 6. See You Next Wednesday
What is it? As the name implies, it's a Wednesday night communal film club. The curation policy is 'films we never knew existed or that we love enough to watch again'.

What's on? Last week was ace NYC-set doc 'The Wolfpack', the week before was 'Freejack'. Next week could be literally anything... check the SYNW website, Instagram, Twitter or WhatsApp group to find out.
How to join in: Just source the week's movie, cue it up at 8.20pm on Wednesday, click on seeyounextwednesday.uk and wait for the countdown to begin.
7. Reclaim the Frame
What is it? That champion of female-led filmmaking, Reclaim the Frame, is promising to 'sooth your isolation blues' with a series of Facebook Live chats with seriously exciting female filmmakers.
What's on? Check out Birds Eye View's official Facebook page for all the info on upcoming events.


8. Riverside Studios' celebrity film club
What is it? We might not be able to visit the newly refurbished Riverside Studios' cinema at the moment but the Hammersmith arts hub has fixed up the next best thing: a virtual film club curated by local film luminaries. They're tasked with picking their favourite film and chatting about it afterwards via a Zoom Q&A.

What's on? It kicks off on Monday, June 15 with local boy and '1917' star George MacKay. He's gone with the Coen brothers' Oscar winner 'No Country for Old Men', which seems like a very decent way to get the ball rolling.
How to join in: Register here, watch the film on Amazon Prime (other streaming services are available, etc), and then tune in to the Zoom chat at 8pm on June 15.


9. Curzon Home Cinema Q&A series
What is it? Basically, a chance to watch a great independent movie and then channel your inner Mark Kermode by peppering the person – or people – who made it with questions. And with Curzon behind it, the calibre of filmmakers is exceptionally high: so far, Asif Kapadia has popped by to chat about 'Diego Maradona' and Mark Jenkin discussed last year's brilliant 'Bait' – among many others.
What's on? The events are coming thick and fast, so keep an eye out for the latest info on the Curzon site.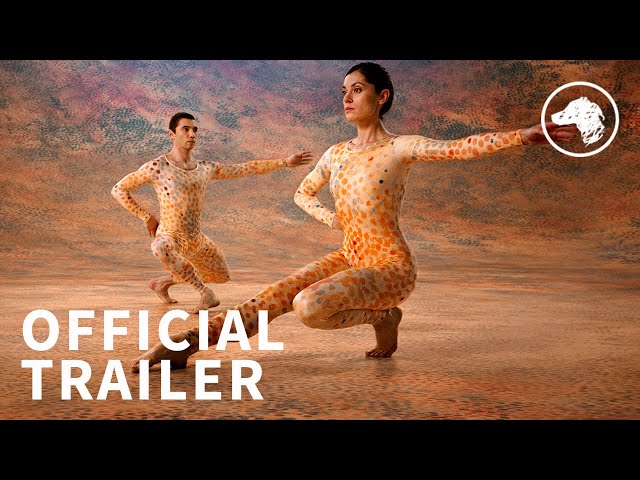 10. Netflix Party
What is it? This virtual film club is just for you and your mates. Download the Google Chrome plug-in, pick a film and then invite your friends for a group watch and chat-along.
What's on? Whatever you fancy – as long as it's on Netflix UK, obviously.
How to join in: Download the plug-in from the Netflix Party website.


11. Everyman House Party
What is it? The cinema chain is doing its bit to 'keep the love for cinema alive' every Saturday night with a view-along and post-movie natter on social media. Snacks are encouraged, pics are shared and a jolly time is had by all. You might even get a special guest introduction thrown in.

What's on? The policy is bona fide uplifters only, so you won't be watching 'Requiem for a Dream'. So far these have included '500 Days of Summer', 'Cinema Paradiso', 'Senna' and 'Beetlejuice'.
How to join in: Each Friday Everyman's Instagram channel will reveal Saturday's film pick.


12. Utopia Movie Night
What is it? A Whatsapp-based gathering of movielovers that takes place every Monday, Wednesday, Saturday and Sunday. (On Fridays, Utopia joins up with Secret Sofa in a kind of virtual film club merger.) You watch the movie, then you chat about it on Zoom afterwards. Occasionally, you might even find a cast member online, too: Gemma Arterton (for 'Their Finest') and Matthew Rhys have both popped by.
What's on? The curation policy is on films that 'help build empathy around important themes and topics as well as films to simply lift your soul' – which sounds pretty great to us. So far, that's included brilliant 'Booksmart', 'Border' and 'Burning' (though they don't just pick films beginning in 'b').
How to join in: Head to the Utopia page for all the info, or sign up to the Utopia WhatsApp group and join the fun.


13. Red Front: 75 Years of Russian War Cinema
What is it? Russian film charity Kino Klassika Foundation (patron: Ralph Fiennes) has set up a virtual film festival to mark the 75th anniversary of the end of World War II. On the bill are devastatingly good Russian war movies from directors like Aleksei Germann, Andrei Konchalovsky, Sergei Loznitsa and Tatyana Lioznova.
What's on? Lesser-known gems from Russia's filmography of the conflict, with screenings every Tuesday and Saturday until May 30.

How to join in: Just head to the Kino Klassika website and get watching.


14. Universal Pictures watch parties
What is it? A Twitter watch-along of some of the grand old Hollywood studio's classic movies. Universal has recruited a host of interested, informed hosts to keep things fun and informative.

How to join in: Rent the film of the week from an online retailer, follow the hosts on Twitter and hit play on the movie at 9pm UK time. Then chip in on the discussion via the hashtags #Apollo13AtHome and #BreakfastClubAtHome.


15. London Indian Film Festival (LIFF) online
What is it? For the past ten years, LIFF has been bringing some of the best of south Asian cinema to London, Birmingham and Manchester. Of course, circumstances have contrived to kibosh the festival in its physical form this June but the good news is that a chunk of it will be going online.

What's on? Thanks to the Bagri Foundation, nine award-winning short films from Satyajit Ray Short Film Competition are up online to watch for free now – with more LIFF films to follow in the weeks ahead.

How to join in: Visit the official LIFF at home website.


16. Human Rights Watch Film Festival

What is it? An annual ten-day festival dedicated to films focusing on human rights issues, HRWFF went on ice in March when the health crisis hit. Happily, it's back in digital form between Friday May 22 and June 5, with nine of its original line-up of 14 films being streamed via Curzon Home Cinema. Most of the films cost £7.99 to stream, though all the Q&As are free to participate in.
What's on? Alongside the line-up of films, the fest is organising interactive discussions with filmmakers, Human Rights Watch experts and special guests. It's all in collaboration with Barbican, Curzon and Regent Street Cinema.
How to join in: Head here to peruse the official programme.


17.
National Geographic Nobel Prize docs
What is it? After 800 weeks of lockdown, you're probably ready for a change of scenery. As usual, National Geographic offers about a million routes to far-off climes, but one, on the NatGeo YouTube channel, is particularly worth flagging – especially if you're looking for untold stories from the world's crisis spots.
What's on? Five docs by Oscar-winning filmmaker Orlando von Einsiedel that are inspired by Nobel Prize winners and span crisis spots from around the world. Look out for 'Into the Fire', about a mine-clearer in previously ISIS-controlled Iraq, and 'Still Human', which follows an amputee helping the victims of war in South Sudan to walk again.
How to join in: Just head here to watch the films.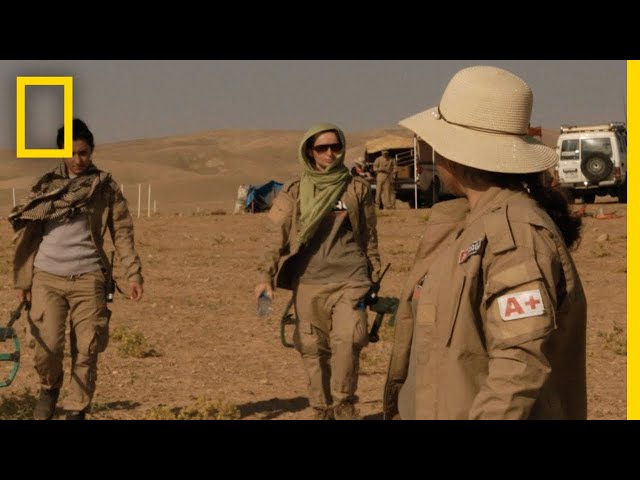 18. BIFA live watch party – 'Only You'
What is it? The British Independent Film Awards (BIFA) is using lockdown as an opportunity to celebrate and explore some cracking British indies from recent years, with live Q&As. Adding an extra dimension to the watchalong is the involvement of cast members and department heads, alongside the filmmakers.

What's on? Next up is Harry Wootliff's tender relationship drama 'Only You'. Joining her at 7.20pm on Wednesday June 10 for a watch-along and Q&A is Josh O'Connor (BIFA Best Actor winner for the film), writer-producer Matthieu de Braconier and producer Rachel Dargavel.

How to join in: Head here to register for access.


19. Movie Night with the BBFC
What is it: For anyone watching movies with their kids, the British Board of Film Classification has come up with a fun – and educational – way to learn about films. The BBFC has produced special packs and activities to download and tuck into with the wee'uns. Watch the movie, learn how ratings come together and chat about it all afterwards.

What's on? The BBFC has chosen some blue-ribbon family classics, including 'My Neighbor Totoro, 'Inside Out' and 'My Life as a Courgette'. Look out for a slew of 'Star Wars' movies too.

How to join in: Just head to the BBFC website and download the movie packs.