Taste of London: The Festive Edition
Stock up on inspired ideas for feasts, party food and the best dining out at Taste of London: The Festive Edition, November 19-22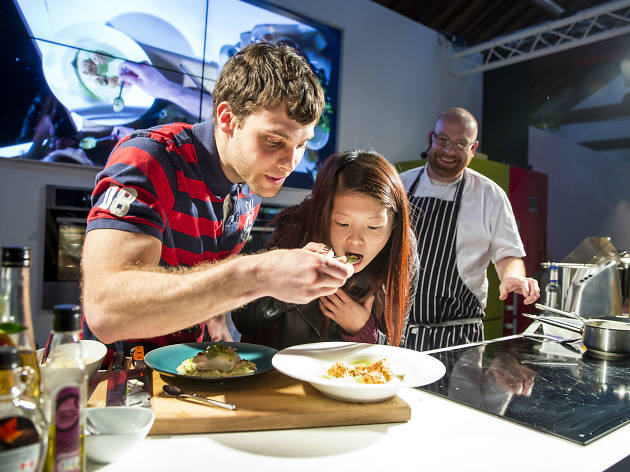 We Londoners know how to eat well. With one of the world's most exciting restaurant scenes bringing a world of cuisines to our plates, and a vibrant food market tradition, there's really no excuse to eat a bad meal again.
But what's next on the food scene? Taste of London – the definitive showcase of the capital's best restaurants and the world's best chefs – brings its winning summer food festival formula to the winter. With the party season upon us, it's the ideal time to discover new ways to bring fresh flavours to our tables when we're entertaining at home, and to sample what the city's best chefs are up to in restaurants across town.
Grab yourself taster size portions from some of the latest, greatest and most innovative restaurants including Hix, Café Spice Namaste, Pont St, Tom's Kitchen, Club Gascon and Tredwell's. Get up close and personal with London's best chefs including Tom Kerridge, Marcus Wareing and Monica Galetti, and then learn the tricks of the trade at a hands-on cooking experience.
Plus this festive edition of the world's greatest restaurant festival will also feature hundreds of exhibitors offering an array of delicious, interesting and beautiful gifts perfect for that special someone this Christmas.
Held indoors at Tobacco Dock, it's got everything you need for the perfect foodie festive season all in one place, with live music bringing some party spirit to the proceedings as incredible aromas fill the air.
See all the ticket options or book directly at london.tastefestivals.com.
More about Taste of London: The Festive Edition