The best craft beer in London
From pale ales to porters, we salute the city's finest, craftiest brews. Cheers!
There was a time when if you wanted a drink in London, you had just two options: foetid water straight from the Thames, or regular lager. Then the craft beer revolution took hold, and suddenly we were spoilt for delicious choice. London's dozens of brewers make hundreds of awesome ales, from cab-black stouts to Boris-barnet blondes. So here's our pick of 30 of the best beers made within the M25 and available in London's best bars and pubs and bottle shops. Happy drinking.
RECOMMENDED: Find the best craft beer from around the UK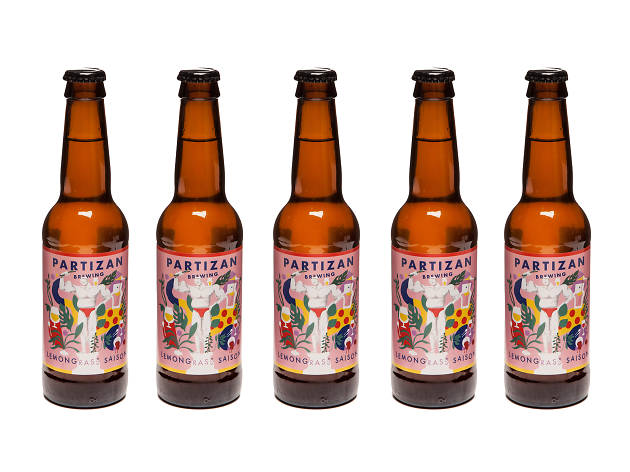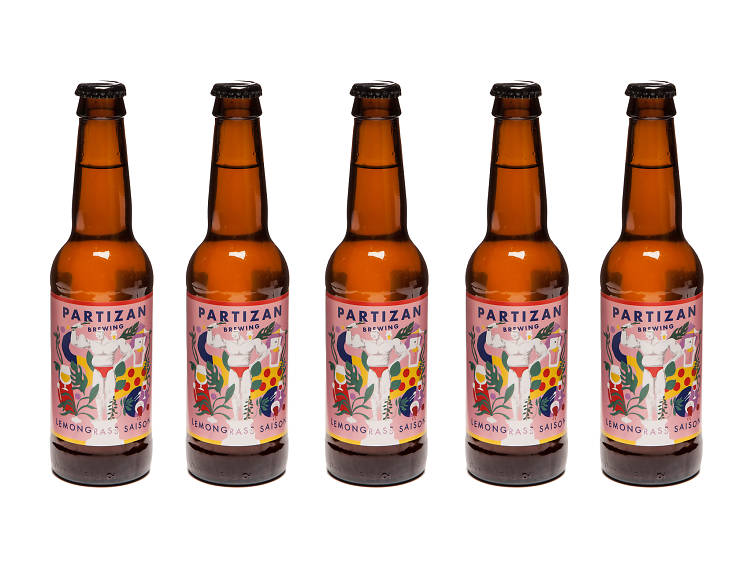 © Rob Greig
1. Partizan Saison Lemongrass (3.8%) Bermondsey
Saison is a traditional Franco-Belgian farmhouse ale, and this version is freshened rather than sweetened by the lemongrass. Summery all year round!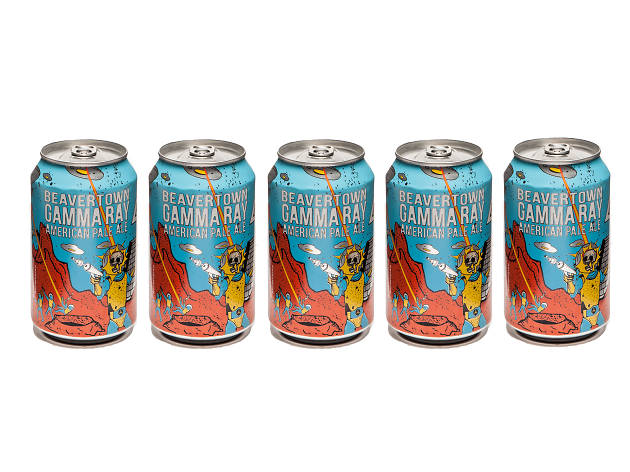 © Rob Greig
2. Beavertown Gamma Ray (5.4%) Tottenham
A king among London's pales, Gamma Ray is everywhere in this city. It's easy to see why: it's quite simply one of the tastiest beers you'll find. It's pungent, powerful, super-hoppy and hard to beat.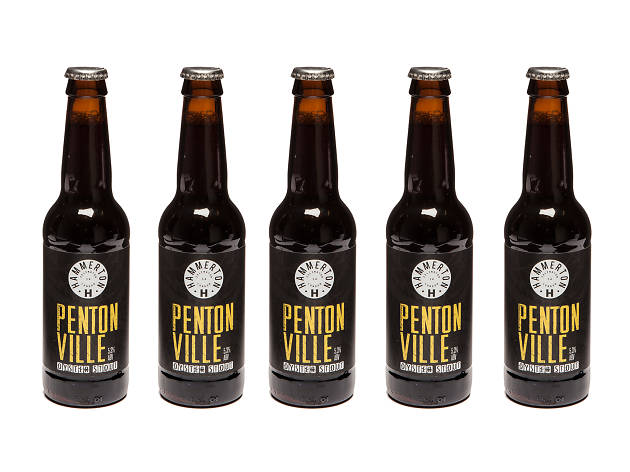 © Rob Greig
3. Hammerton Pentonville (5.3%) Islington
A thick, ultra-luxurious oyster stout: if you think beer made with oysters is crazy, maybe you're crazy, because it's a salty party in your mouth. It's packed with tons of savoury, creamy flavour.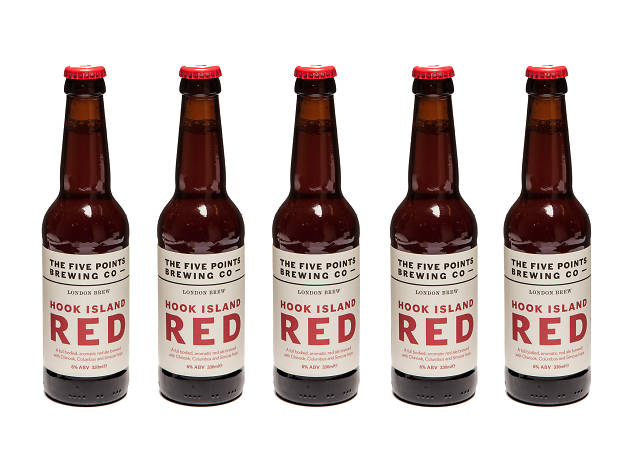 © Rob Greig
4. Five Points Hook Island Red (6%) Hackney Wick
Proving that craft beer isn't all about overloading everything with hops, this delicate, biscuity beer sports a delicate aroma, letting the malt base do the talking instead. Listen up!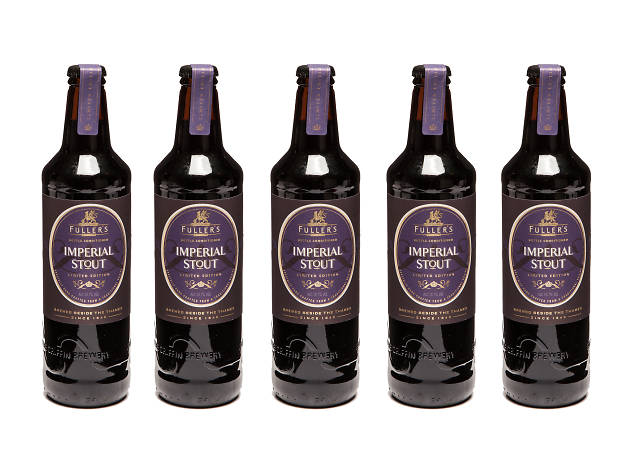 © Rob Greig
5. Fuller's Imperial Stout (10.7%) Chiswick
'Is Fuller's a craft brewer?' you say. They've been making beer since 1845, they can call it what they want. This is maybe their finest, a molasses-rich stout so enormous and dark you could get lost in it.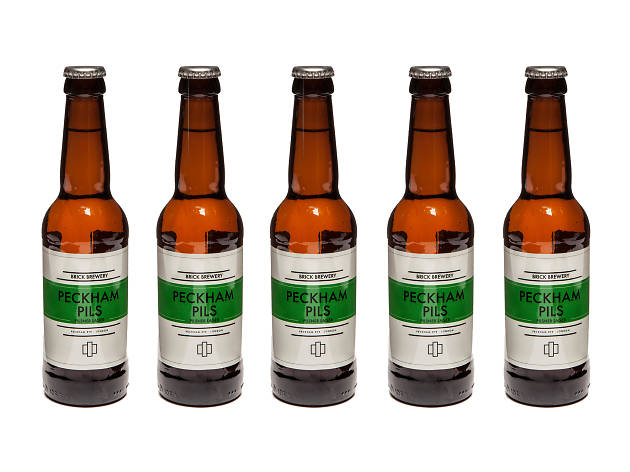 © Rob Greig
6. Brick Peckham Pils (4.8%) Peckham
It's like someone turned a trad German pilsner up to 11: this bad boy has some serious flavour. It's got all the usual pilsner traits – light, fizzy, easy to drink – but way more intense. That's a good thing.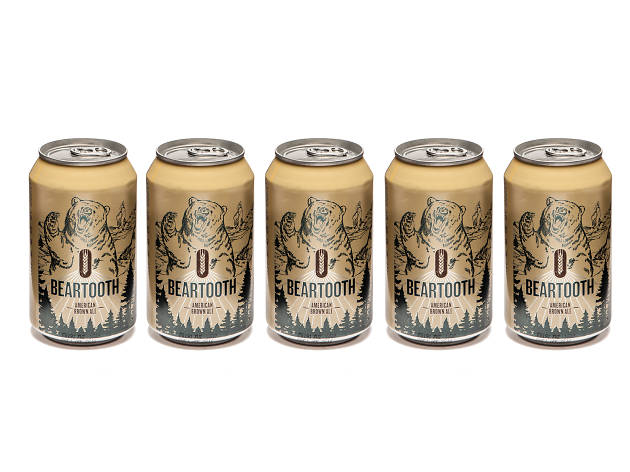 © Rob Greig
7. Fourpure Beartooth (5.3%) Bermondsey
It may be the colour of Coca-Cola, but this slightly sweet, seriously malty drop from SE16 is a hell of a lot more complex. Expect contrasting notes of citrus fruit over a toffee-ish base. Yum.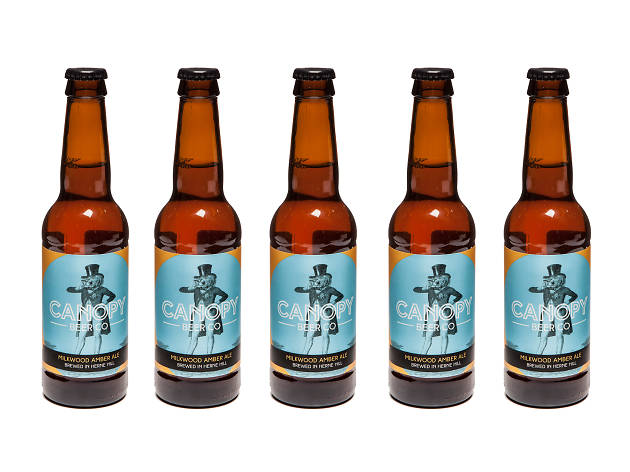 © Rob Greig
8. Canopy Milkwood Amber Ale (7.2%) Herne Hill
Canopy's Milkwood is a Belgian amber, meaning the yeastiness makes itself known much more assertively than in similar examples. Think Van Damme, not Poirot. But tasteful.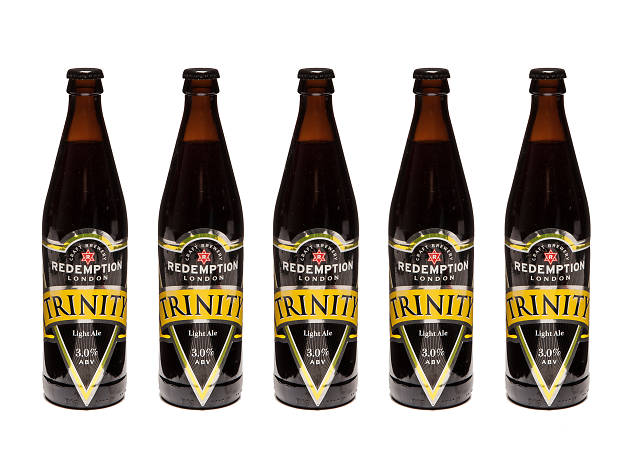 © Rob Greig
9. Redemption Trinity (3%) Tottenham
You might expect this to just be a nice beer to drink all afternoon. But Redemption manages to do the whole low-alcohol thing without compromising on taste: profound and totally delicious.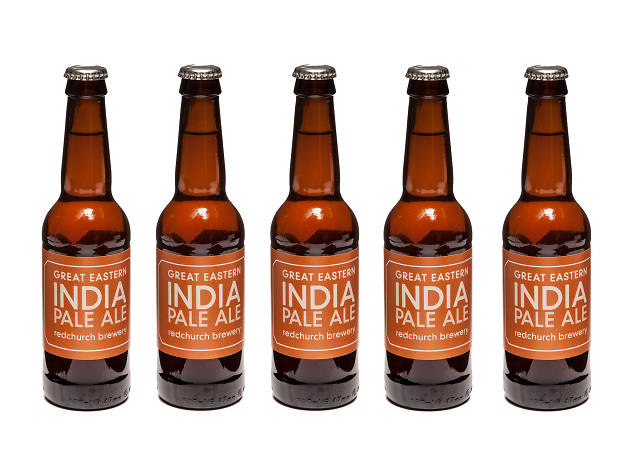 © Rob Greig
10. Redchurch Great Eastern IPA (7.4%) Bethnal Green
The powerful whack of alcohol makes this almost double or 'imperial' strength, so open and savour. India pale ales were originally brewed for export to the colonies, but this one's a keeper.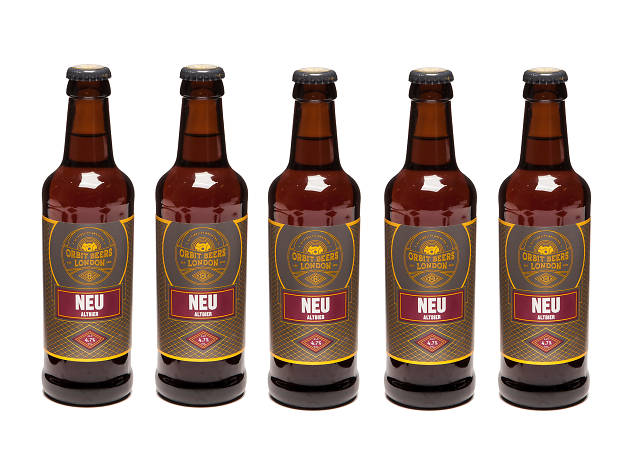 © Rob Greig
11. Orbit Neu (4.7%) Kennington
Düsseldorf is home to the dark, malty alt bier ('old beer'). This London remix has the distinctive stamp of a beer for the working man, so go for it if you toil at a blast furnace, steel mill or similar.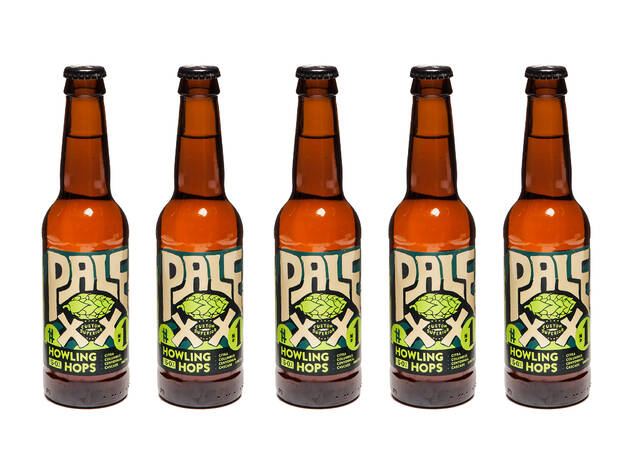 © Rob Greig
12. Howling Hops Pale XX No 1 (5%) Hackney Wick
A bone-dry, bitter and spectacularly hoppy mid-strength pale from a brewery that started life in the basement of the Cock Tavern on Mare Street and is going from strength to strength.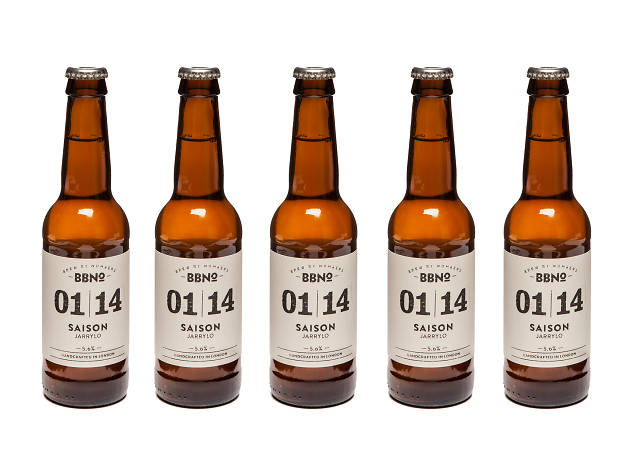 © Rob Greig
13. Brew By Numbers 01|14 Saison Jaryllo (5.5%) Bermondsey
All the best bits of a saison are flaunted in this fruitbowl of a beer. It's wheaty in the top with a gently bitter middle thanks to the experimental new US hop it uses.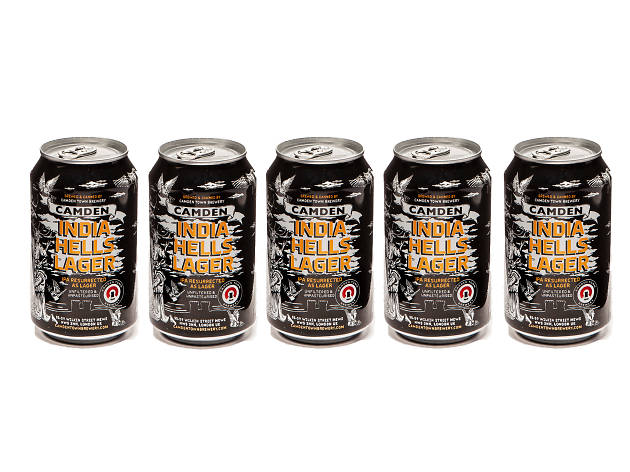 © Rob Greig
14. Camden Town India Hells Lager (6.2%) Kentish Town
Lager can be just as 'craft' as IPA or porter; up in Camden Town it's made better than just about anywhere, with loads and loads of hops to challenge the idea that lager is always dull.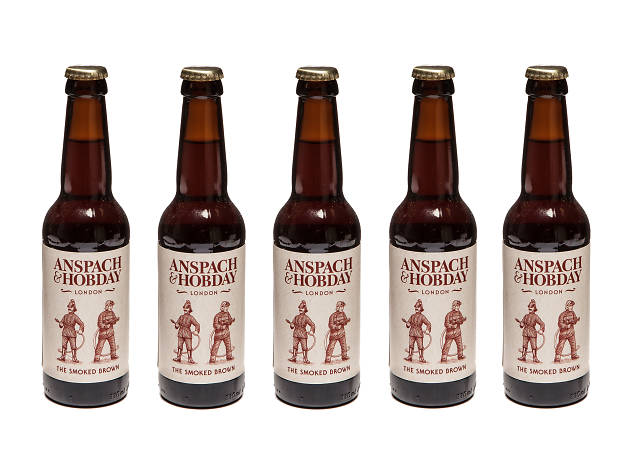 © Rob Greig
15. Anspach & Hobday The Smoked Brown (6%) Bermondsey
The character of this deliciously different beer comes from smoked malt. Woody, nutty flavours sing loud, making it the ideal partner for a chunk of charred meat.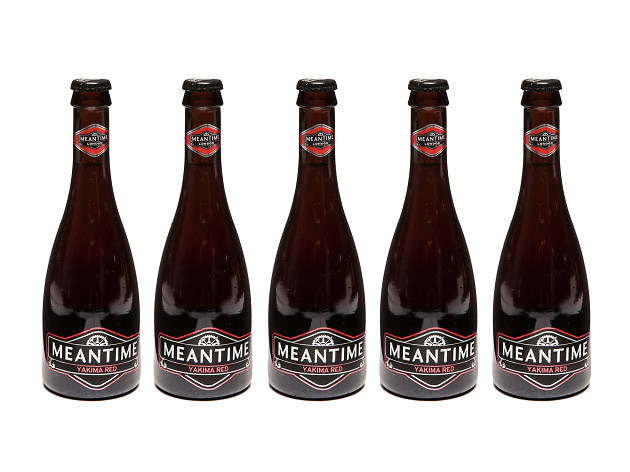 © Rob Greig
16. Meantime Yakima Red (4.1%) Greenwich
Unchallenging yet satisfying and refreshing, Yakima Red gets its weighty body (and lovely cherry colour) from crystal malts, and its sparkling, flowery flavour from five American hops.
© Rob Greig
17. Hop Stuff Saisonniers (4.5%) Woolwich
After an initial whack of sourness, this authentically involving saison seductively reveals a bitter, herby depth. If you ever thought you didn't like saisons, try this: it's a real grower.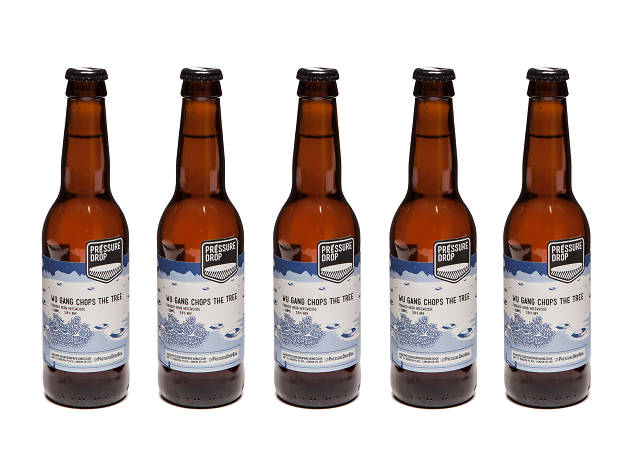 © Rob Greig
18. Pressure Drop Wu Gang Chops the Tree (3.8%) Hackney
One sip of this foraged-herb hefeweisse ('yeast wheat') and you're suddenly drinking from a meadow stream. A meadow stream of lemony, cloud-light beer.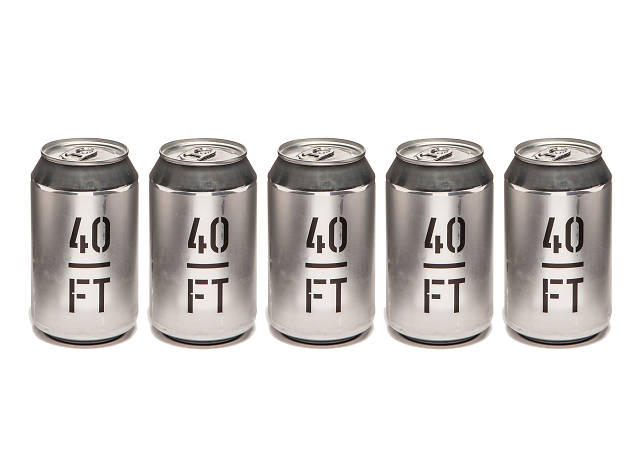 © Rob Greig
19. 40ft Pale Ale (4.1%) Dalston
Not all pale ales have to smash you over the head with intense hoppiness – that can get boring. This pale keeps things friendly and approachable, and is all the better for it. Plus, it's made in a shipping container in Dalston. Really.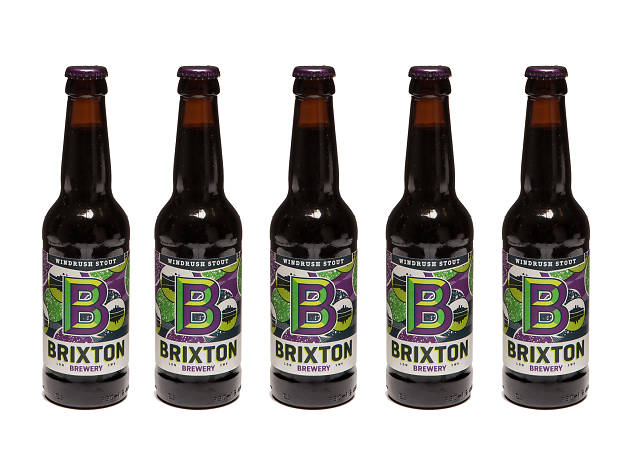 © Rob Greig
20. Brixton Windrush Stout (5%) Brixton
The darkness of stout can hide a multitude of flavours, and this Brixton brew has the lot: it's treacly with roasted grains and packed with chocolate and coffee like the world's most amazing mocha.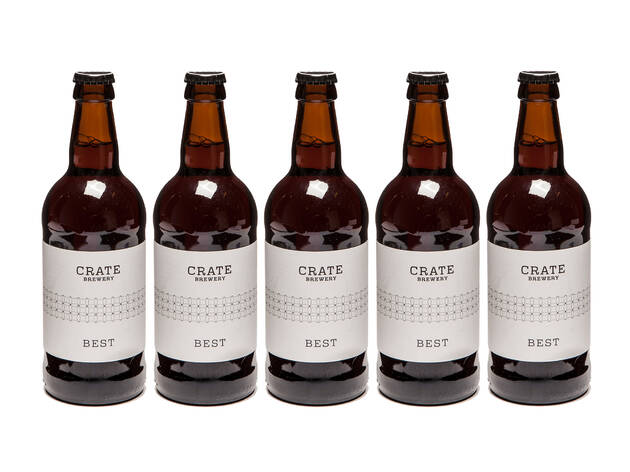 © Rob Greig
21. Crate Best (4.3%) Hackney Wick
Is it the best? If you're looking for something the colour of burnt caramel and the taste of a Rich Tea to spend a delightful night on the sofa with, then yes, it's the best. Malty and beautifully brown.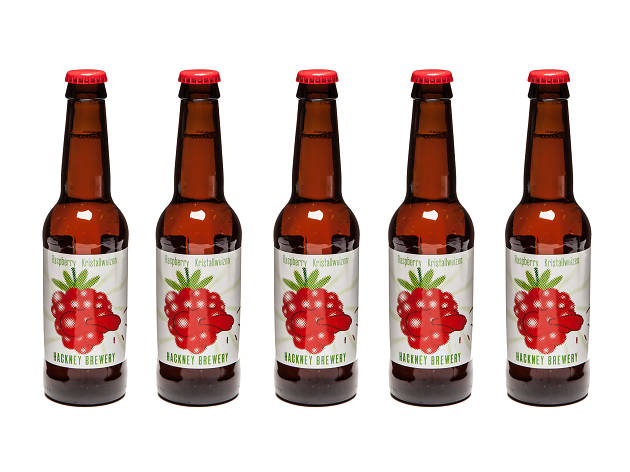 © Rob Greig
22. Hackney Brewery Raspberry Kristalweisse (5%) Hackney
This wheat beer is filtered till it's so clear you could take a selfie through it. Take a deep sniff of its raspberry aroma before it makes way for a crisp, grassy finish.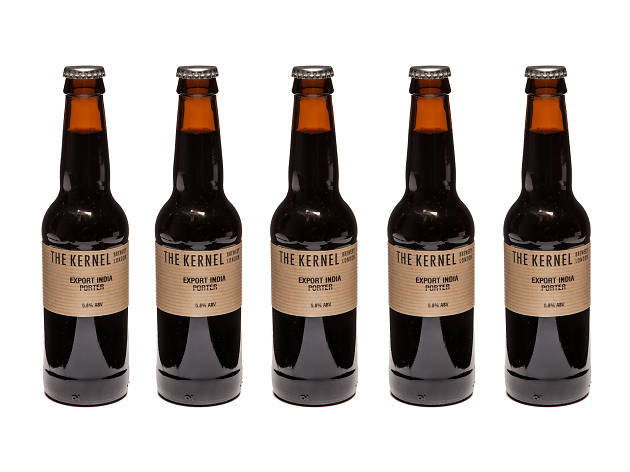 © Rob Greig
23. The Kernel Damson London Sour (4.8%) Bermondsey
Trust The Kernel to take an often offputting term like 'sour' and turn it into an explosively flavourful celebration of the endless possibilities of beer. With added damson.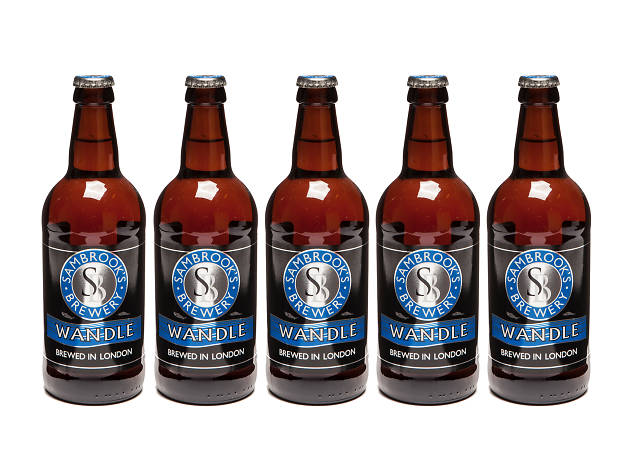 © Rob Greig
24. Sambrook's Wandle (3.8%) Battersea
Some craft beers are mouth-assaulting hop bombs that you could only drink one of; Sambrook's Wandle is an easygoing session ale you can sip all night without getting bored.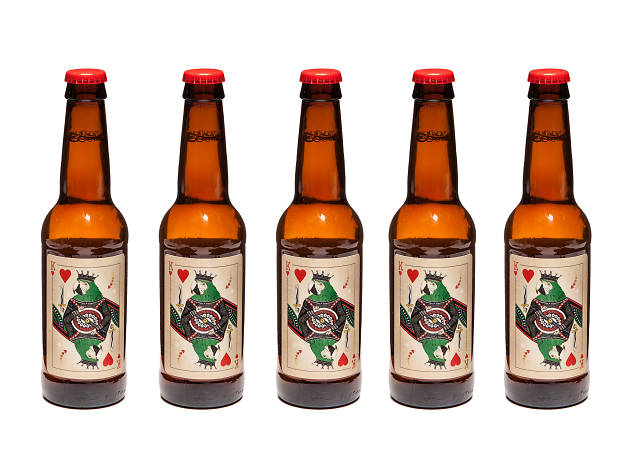 © Rob Greig
25. Wild Card King of Hearts (4.5%) Walthamstow
One for the lager drinker who wants to dip their toe into the crafty scene but isn't ready to dive in just yet. It's brewed like a lager, but extra malts and hops keep things interesting for longer.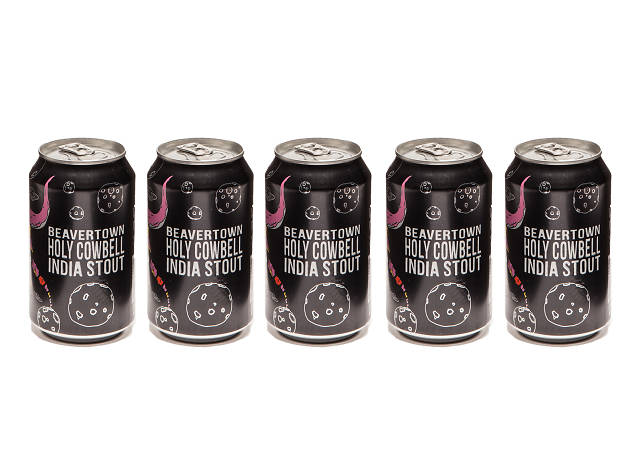 © Rob Greig
26. Beavertown Holy Cowbell (5.6%) Tottenham
There are weekend beers, and there are everyday-treat Holy-Cowbell-type stouts, as familiar, soothing and eagerly anticipated as a cup of tea and something good on telly, but still exciting.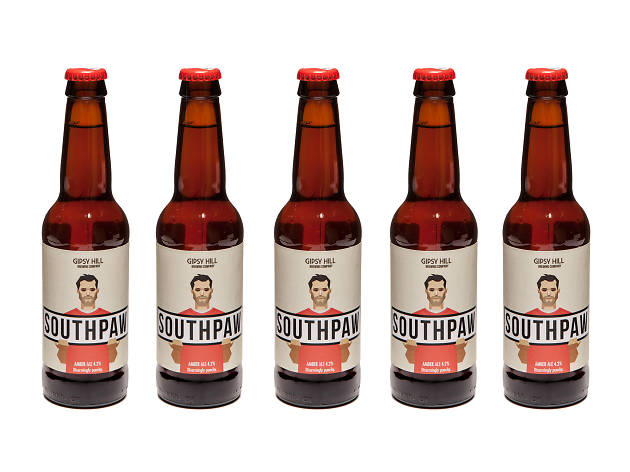 © Rob Greig
27. Gipsy Hill Southpaw (4.2%) Lambeth
This amber ale doesn't shout about itself like an IPA, or knock you over like a porter: it just does its thing quietly and confidently. And that thing is to taste really good. Subtle and delicious.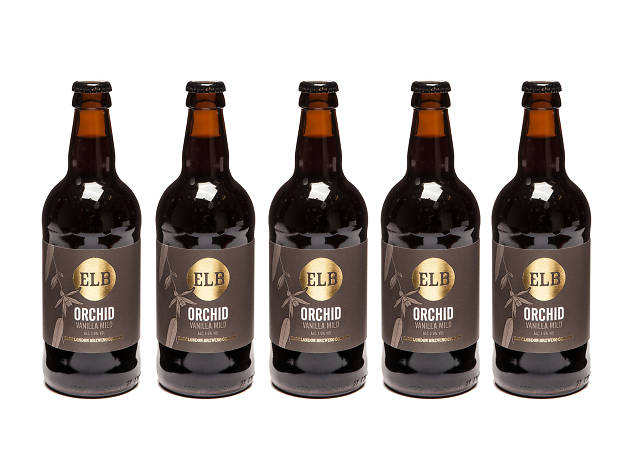 © Rob Greig
28. East London Brewing Company Orchid (3.6%) Leyton
'Vanilla mild' is how you'd describe someone you would never want to bang. But this is a beer you could easily spend the night with. Mysterious, toasty, warming.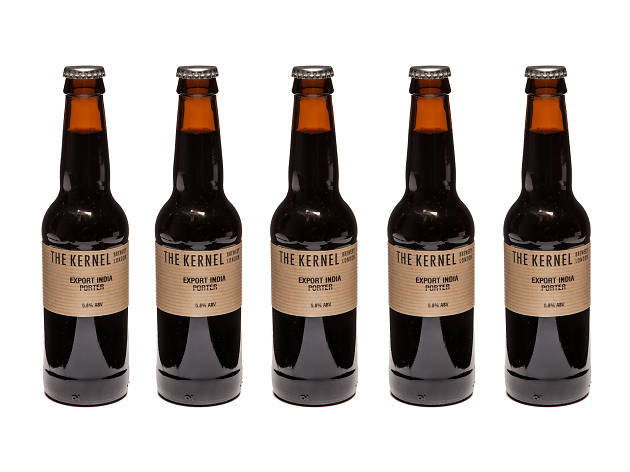 © Rob Greig
29. The Kernel Export India Porter (5.8%) Bermondsey
The Kernel could pretty much fill every page here with its beers, but we chose this one because it's intense, hoppy, deep like the Thames, and London through-and-through. A real classic.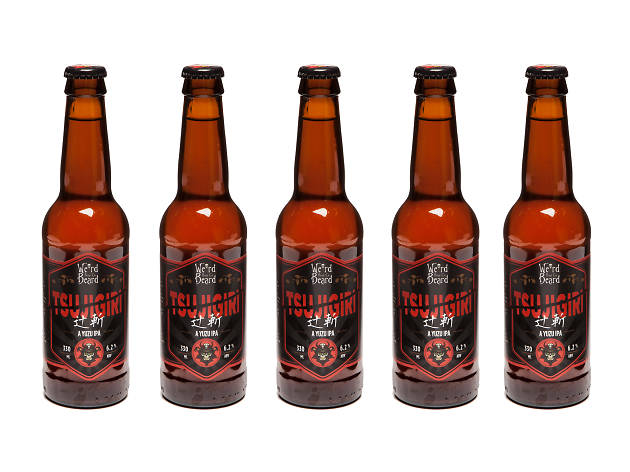 © Rob Greig
30. Weird Beard Tsujigiri (6.2%) Hanwell
Japanese yuzu fruit is responsible for the creamy, zesty flavours at the heart of this refreshing IPA. Steady as you go, though – it's as big on booze as it is a citrussy punch, and it's easy to drink…
Where to drink London's best craft beer
Craft beer – interesting, progressive beers made by small-scale breweries, and distinct from real ale – is often explosively hoppy and quite unlike traditional British beer. An increasing number of London bars and pubs are specialising in them. Here's our pick.
Best selling Time Out Offers
Support Time Out
We see you're using an ad-blocker. Ad revenue is Time Out's main source of income. The content you're reading is made by independent, expert local journalists.
Support Time Out directly today and help us champion the people and places which make the city tick. Cheers!
Donate now