Hampton Court Palace: stories for the senses
'The Glorious Georges' is a celebration of the 300th anniversary of the start of the Georgian era. At Hampton Court Palace you can see, feel, hear, taste and even smell palace life at King George I's court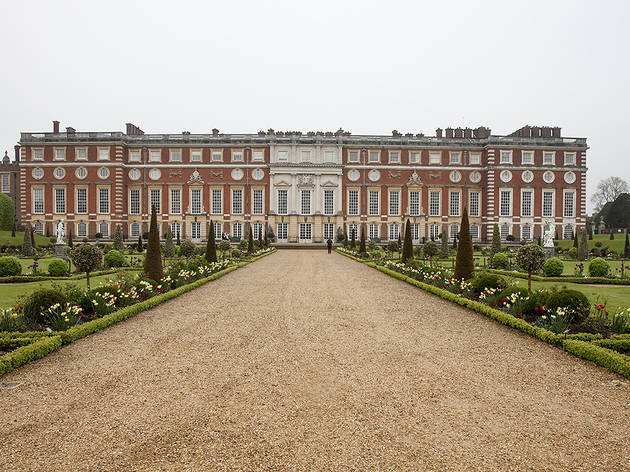 1/8
Find yourself in the middle of one of the most infamous feuds in royal history as you meet the German Georgians at Hampton Court Palace.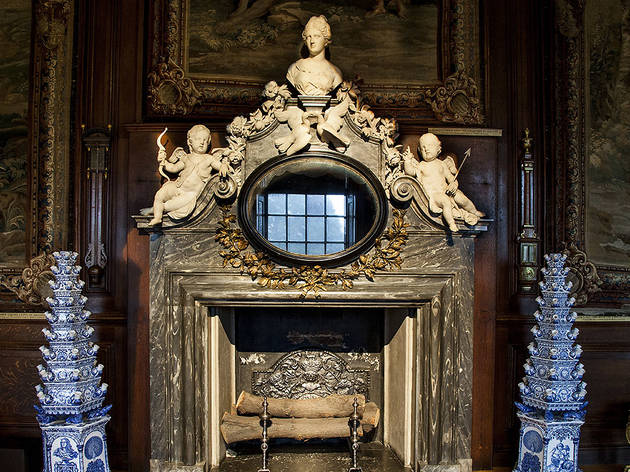 2/8
The opulent State Apartments were specially decorated for King George I's son George and his wife Caroline. Tour the rooms and discover how deep-rooted family differences meant home life here was far from harmonious.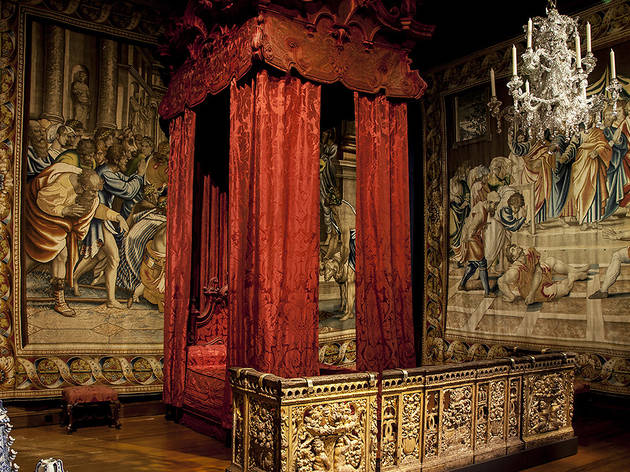 3/8
See Caroline's State Bed in the elegant bedchamber that was at the centre of court life for the Prince and Princess of Wales – until the King expelled the couple after an explosive family row.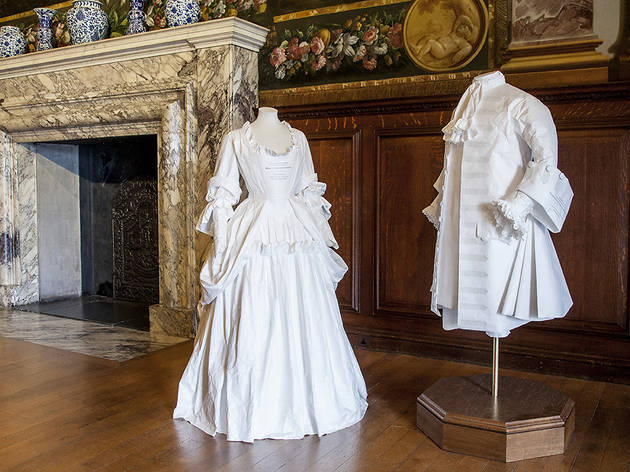 4/8
Gossip surrounded the new king, partly because George I was controversially close to two women who became powerful influences in his court, but also because many English courtiers were still coming to terms with German royalty ascending to the British throne.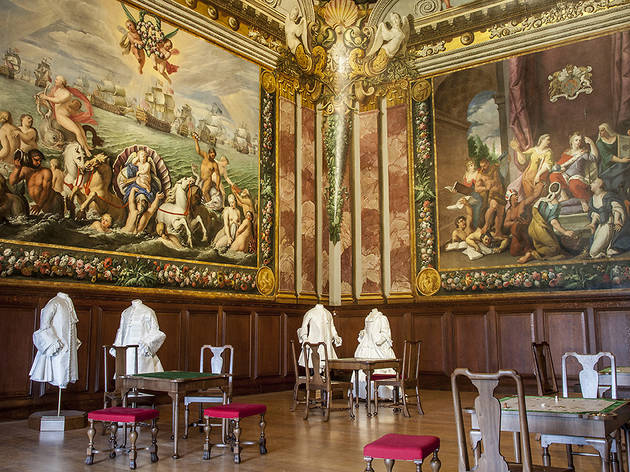 5/8
At Hampton Court Palace the story of the Glorious Georges begins. See life as it would have played out here, and meet the key players in the palace's fascinating stories.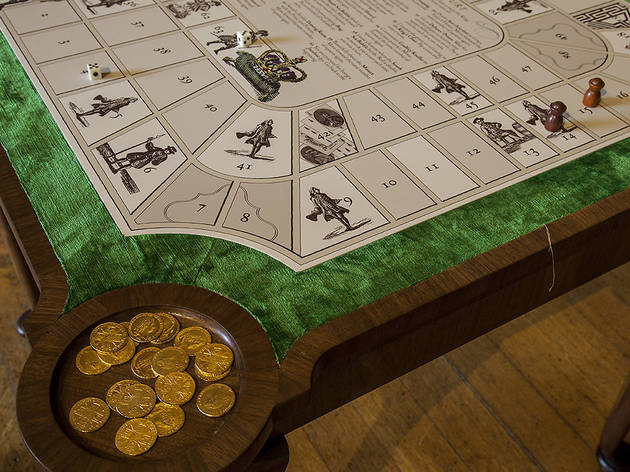 6/8
You're invited to take to the gambling table with the king himself to see the Glorious Georges at play. Try your luck at some of the carefully researched and specially recreated games of the period – even the stakes are provided!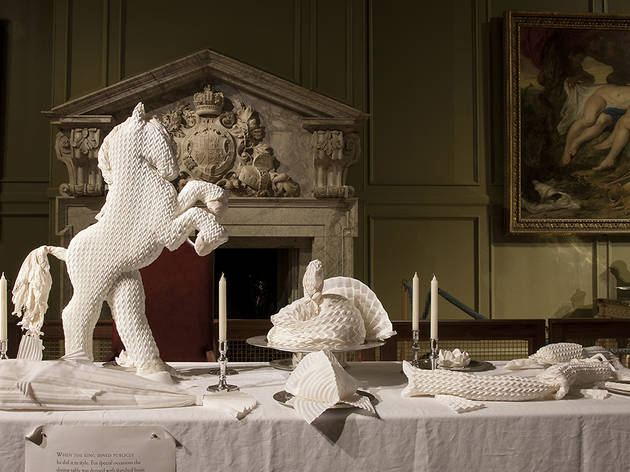 7/8
King George I had a new kitchen built at Hampton Court to serve his German tastes, and as part of the exhibition here you can get a flavour of what sitting down to dinner with Georgian royalty might have been like.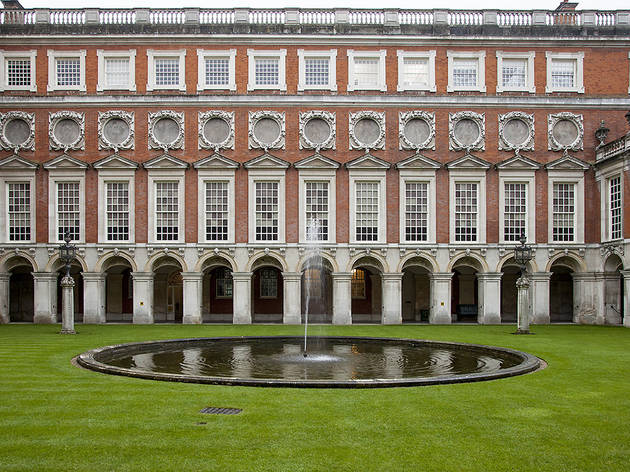 8/8
Throughout the summer there are regular special events including live music performances and costumed re-enactments and demonstrations. For example, on the first weekend of every month you can watch the King's Chocolatier at work in the Chocolate Kitchen, by the Fountain Court.
A British king… all the way from from Germany
George I arrived at Hampton Court Palace as the first of a new royal line. Having left his wife in Germany – imprisoned for an act of infidelity – George had two other notable ladies on his arm… He spoke little English and fought bitterly with his son (the future George II), who never saw his mother again after she was imprisoned. Scandal and gossip abounded at Hampton Court as the King and his son fought for control.
In George I's time at Hampton Court, the Palace saw a great change – lavish rooms were decorated for the Prince and Princess of Wales and a special kitchen was built for one of the most fashionable foodie pastimes of the period, drinking hot chocolate. Visit Hampton Court's recently restored Chocolate Kitchen and follow the 'smell map' that takes you through the palace to find out more about royal daily life and court intrigues right where they happened.
Buy tickets
Read more