Heads up! We're working hard to be accurate – but these are unusual times, so please always check before heading out.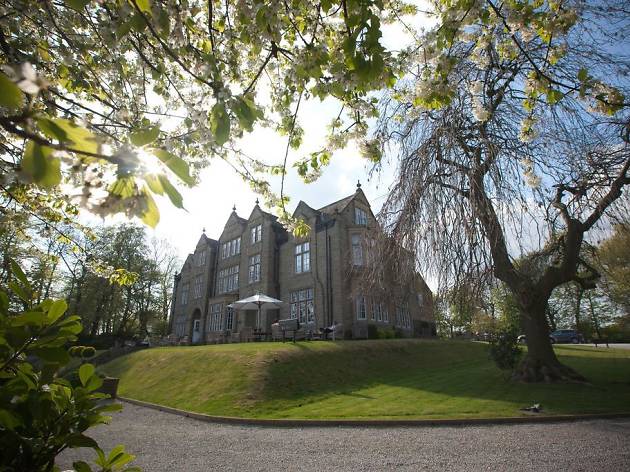 The best hotels in Leeds
Read on to find the very best hotels in Leeds, one of England's most underrated cities
Looking for a hotel room in Leeds? It's becoming an increasingly popular spot for city-breakers and visitors. With its bustling student atmosphere, vibrant cultural scene, incredible attractions, ceaselessly friendly locals and top hotels, this west Yorkshire city can offer as much as any other provincial city, but with a whole heap of charm to boot. Maybe that's why it was ranked fifth on Lonely Planet's Best In Europe 2017 list. Naturally, it doesn't exactly hurt that it's home to some corking hotels and other places to stay, either. Here are our recommendations for the best hotels in Leeds.
Recommended: The best hotels in London
The best Leeds hotels
Booking.com
This highly reputed luxury hotel is located dead in the centre Leeds, just minutes from the city's foremost venues, bars and shopping streets. Its style runs along the lines of classic luxury and modern sleekness, and it's pervaded throughout by a curiously warm and welcoming character. If the nearby destinations aren't enough, there's an on-site brasserie and cocktail bar too.
Booking.com
Pass through the astounding exterior of this Grade II-listed building, which is just across the road from Leeds train station, and you'll find an equally impressive interior, and a range of unpretentious yet stylish and spacious rooms. The conference rooms, dining areas and ballroom are just as georgeous too, making this a fantastic choice for hosting large events in a convenient location.
Booking.com
Like country grandeur? And a bit of blissful solitude? They're both on offer at the Woodlands Hotel, which is just ten minutes' drive from central Leeds and is surrounded by acres of land. Inside, you'll find spacious, ornate rooms and an award-winning restaurant. For all the splendour, it's still terrific value for money. And a good spot for weddings, lovebirds!
Booking.com
As ausicious as the Victorian facade of Hotel Quebecs is, it still doesn't do justice to the decor inside. Yes, it's at the higher end of the price spectrum, but those prices will get you some of the most gorgeously decorated hotel rooms in Leeds. It's in a top location in the heart of the city, and has a truly spectacular dining space. Actually, it's not entirely unlike staying in a castle.
Booking.com
As with the wider Malmaison chain, no two rooms are they same here: they each have their own individual character. This refurbished set of offices for a bus and tram company boast a set of chic, east London-ish rooms: think neon, pendant lightbulbs, plus quirky wall art in the restaurant and bar. Style doesn't come cheap, though – this rooms can be a little costly.
Booking.com
Even though it resides in a seventeeth-century manor house within several acres of woodland, Weetwood Hall is still proudly contemporary in attitude. If the arty Mediterranean restaurant and fitness centre – which is available free to guests – is all too much though, you could always head to the separate little pub-style bar located on the hotel's grounds. And believe it or not, this really isn't going to break the bank.
Booking.com
It's located a little distance out of the city centre of Leeds, but we listed Hinsley Hall as it boasts a sizeable array of impressively affordable rooms in a beautifully ornate Victorian listed building. It's surrounded by green land in the midst of Headingley, which is one of the city's trendier areas, and one popular with students.
Booking.com
The Cosmopolitan is one of Leeds's oldest hotels. It offers a series of simple, well-priced rooms with an intimate, cosy communal atmosphere. You'll find it in the middle of Leeds's business district. The restaurant-bar on the lower floor, of the same name, can be pretty rowdy, but it makes for a great place to begin – or perhaps end – a fun night out in the city.
Booking.com
DoubleTree by Hilton Leeds
The DoubleTree offers pretty much all you'd expect from a hotel of the worldwide Hilton chain: style, simplicity and relatively affordability. But unique to this place are 360-degree panoramas of the city from the Skylounge, an al-fresco dining terrace and a top canalside location. Plus, it's close to the train station, so great for those travelling this way in and out of Leeds.
Booking.com
The New Masons Arms is a small, friendly pub located in Oulton, which is just a short drive outside of Leeds. What it lacks in convenience it more than makes up for in the charming decor of its rooms, its exemplary service and the chance to stay in a proper, ales-and-pies, friendly Yorkshire pub. It's the ultimate northern experience.
More travel inspiration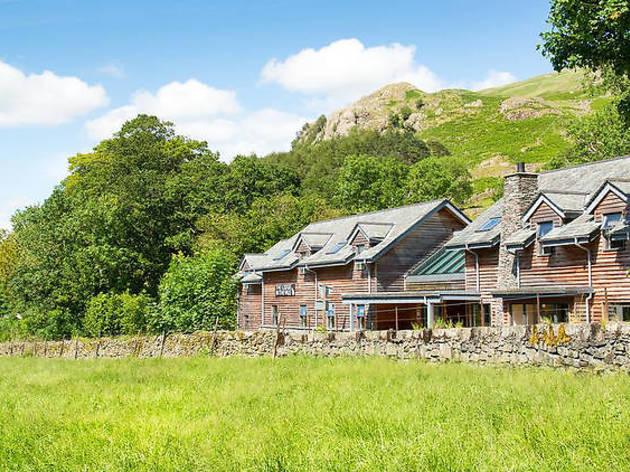 Want to get away? Here's our guide to where to go and what to see in the UK and beyond