How the Sexual Offences Act changed the world
As a new play about the Sexual Offences Act opens at the Ovalhouse, we explore the impact of the groundbreaking '60s legislation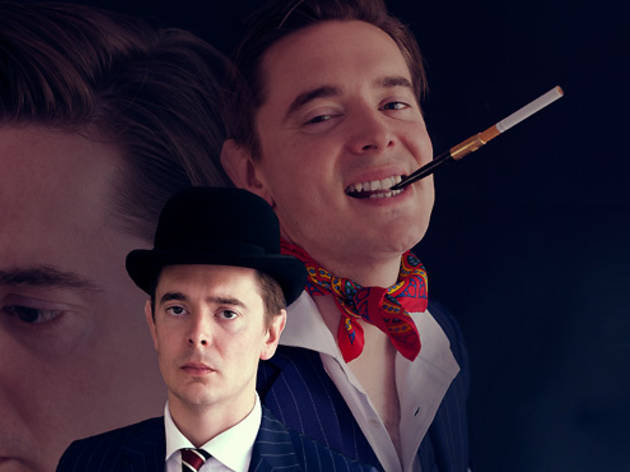 Earlier this year, Matthew Baldwin performed '
The Act
' as a work-in-progress at the Ovalhouse. This one-man play about the Sexual Offences Act of 1967 was so well received it's back for a proper run. Here are five things you should know about this groundbreaking act and how it affects the way we live now. The Sexual Offences Act was based on the recommendations of the Wolfenden Report. Published a decade earlier in 1957, it concluded that 'homosexual behaviour between consenting adults in private should no longer be a criminal offence.' The committee was set up to investigate both prostitution and homosexuality. 'During meetings, British niceties had to be observed,' says Matthew Baldwin. 'Not wishing to offend the ladies present, it was felt that a code was needed to describe homosexuals and prostitutes. They settled on "Huntley and Palmers".'
The Wolfenden Report had the backing of the Church of England, the Archbishops of Canterbury and York, the Methodist Conference and a committee set up by the Catholic Church. 'It seems almost unbelievable in today's climate,' Baldwin says. 'But the support of these institutions put compassion before dogma and helped the gay community win our freedom. And reduced the threat of potential blackmail problems for the clergy.'
Lesbianism had never been illegal – because law-makers refused to believe that such a thing existed.
After the Act, gay counterculture went mainstream. The Rolling Stones, T Rex and David Bowie all flirted with sexual ambiguity. Bowie wore a 'man's dress' on the cover of 'The Man Who Sold the World' in 1971 and a year later announced that he was bisexual, before his career took off with Ziggy Stardust. But as Baldwin says, 'The hard work had been done beforehand, by less glamorous-looking people in suits.'
The Act marked the beginning of the slow road to gay equality. The gay age of consent was set at 21, compared to 16 for heterosexuals. In fact, it wasn't until 2001 that we finally achieved an equal age of consent. Without the Act, the recent bill to introduce same-sex marriage would have been unthinkable.
Missing Time Out magazine?
You can still read our latest issue from the comfort of your couch
Read online