LGBT History and Archives Conference: trans-formation time
This year's LGBT History and Archives Conference takes the focus off gay men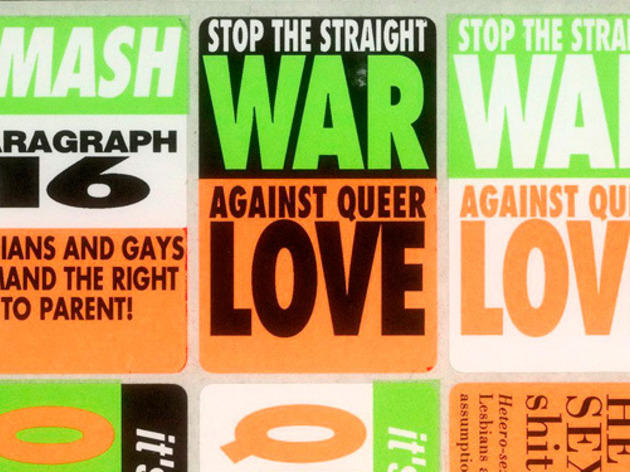 Trans people's stories are the focus of this year's eleventh annual LGBT History and Archives Conference, on Saturday.

The conference, organised by the London Metropolitan Archives, plays a pivotal role in documenting and preserving LGBT people's history, but in recent years it has focused predominantly on gay men – at the expense of more marginalised community groups.

'This year the decision has been reached – by a committee of gay men – to take the "gay" out of the day,' says Jan Pimblett, Principal Development Officer at the London Metropolitan Archives. 'We want more trans speakers to come forward – we don't have enough trans people depositing material in the archives and their voices need listening to.'

Few who have followed the representation of trans people in the media could disgaree with this. Portrayals of the trans experience in the mainstream press have frequently been negative, but sank to new depths of vitriol with the publication, last year, of a column by the Mail's Richard Littlejohn, which outed the transition of school teacher Lucy Meadows. Meadows later committed suicide.

Saturday's conference is a vital step in confronting damaging stereotypes and ensuring there's as broad a representation of trans issues as possible to pass on to the next queer generation.

Last month, members of the trans community and their allies gathered at the University of London for the International Transgender Day of Remembrance - an event which is sadly growing in importance as trans individuals across the world continue to be attacked and killed.

By attending on Saturday, trans people can find a safe space to be listened to as they begin to change the attitudes that breed hatred. It's an unmissable opportunity to leave a mark and to help shape a more tolerant future.
Top LGBT features
London's drag stars are in their element as theatre camps up for Christmas
Read more
Polari returns showcasing the best in established, new and up-and-coming LGBT literary talent
Read more
Gaywise FESTival is London's art festival for all. Here are some of the highlights...
Read more
Transgender people may still struggle to find social acceptance, but London is the best place to start
Read more
The club's founder picks his 10 favourite songs from 20 years of parties
Read more
As his tribute to Dietrich returns, Terry Sanderson hails a gay icon ahead of her time
Read more
For ladies who love ladies, there's nowhere quite like the capital
Read more
See more top LGBT features