Heads up! We're working hard to be accurate – but these are unusual times, so please always check before heading out.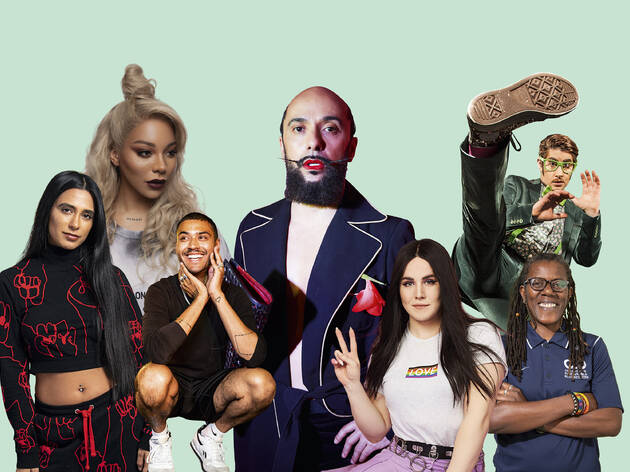 Pride 2019: 21 Londoners on LGBTQ+ life in the city right now
To mark Pride week, 21 Londoners take stock of LGBTQ+ life in the city now, from the places to the milestones and how far we've left to go
The annual Pride in London parade sees hundreds of people come together to celebrate LGBTQ+ culture in London. Ahead of Pride 2019, we talk to LGBTQ+ Londoners about their first Pride, the queer spaces in London that matter to them and the issues that we should all be fighting right now.
RECOMMENDED: A beginner's guide to Pride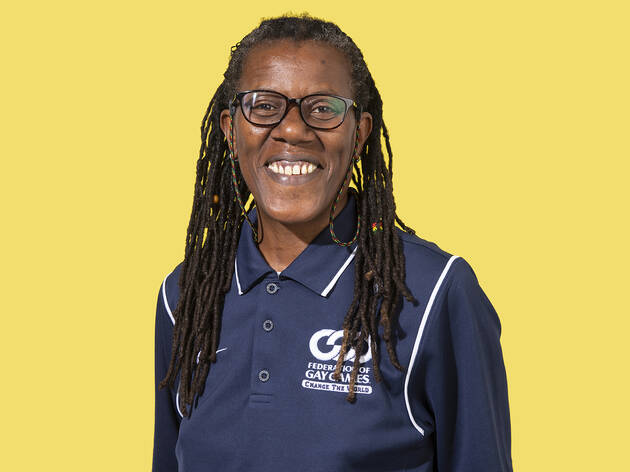 Andy Parsons
Joanie Evans, co-president of Gay Games
The queer space that means the most to me: 'Hackney Women's Football Club. When we started in 1986 we were a predominantly lesbian team, and we'd get so much abuse shouted from the sidelines. So we thought we might as well be an out team – at least we're not hiding. It's the oldest out team in Europe!'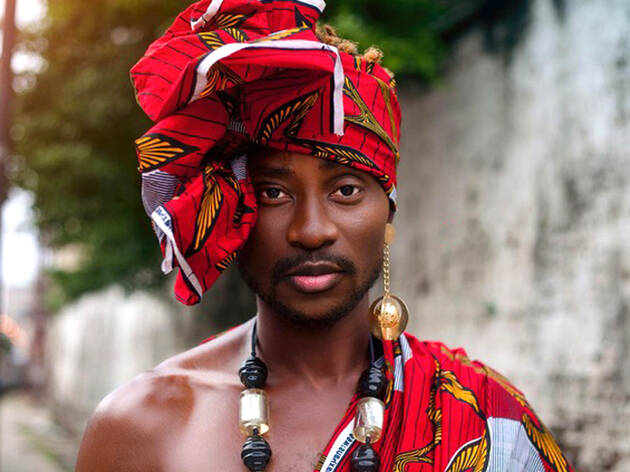 Bisi Alimi, actor and asylum campaigner
My first London Pride: 'It was 2007. I'd just escaped from Nigeria where I'd been attacked after coming out on national TV. It was shocking to me to see people marching, holding hands, kissing. The biggest surprise was seeing the police there; they persecute gay people in Nigeria, but my friends told me it was okay. I wept because it was so beautiful – for once I felt like I belonged. That said, the UK is not doing enough for LGBTQ+ asylum seekers. It should also support people who are working to fight for LGBTQ+ rights worldwide, so people don't have to flee their homes.'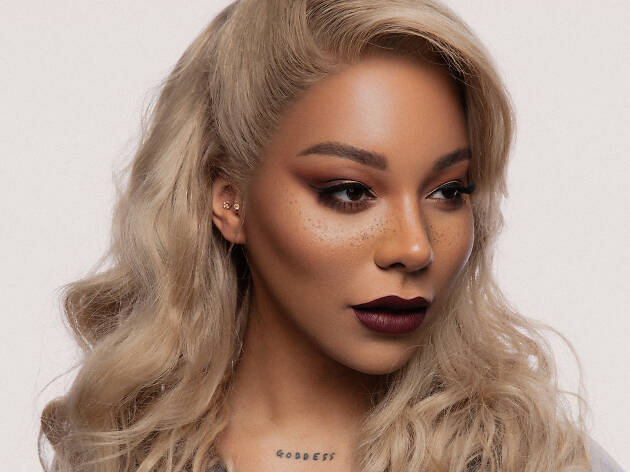 Luke Nugen
Munroe Bergdorf, model and LGBTQ+ activist
What 'LGBTQ+ community' means to me: 'UK Black Pride. It was the first time that I've felt that Pride was for me. It just felt good to be among not only a lot of black people, because there aren't that many black people in the UK really, but to also be around that amount of black culture and see white people and people of other ethnicities come to experience that culture. It gives people a chance to see how underrepresented POC LGBTQ+ people are. Going to UK Black Pride was the first time that I felt a closeness to what Pride is about.'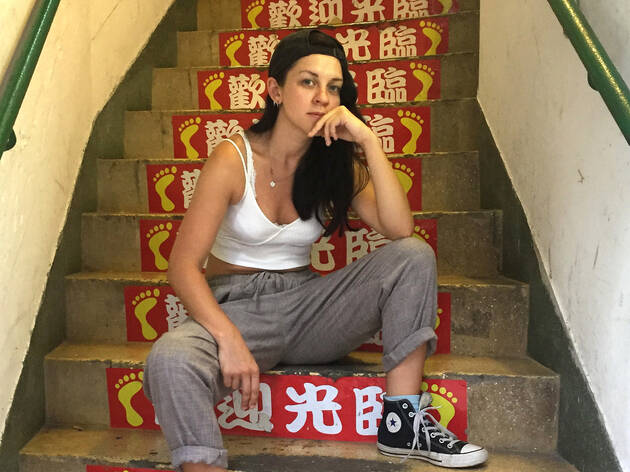 Amelia Abraham, author of 'Queer Intentions: A (Personal) Journey Through LGBTQ + Culture'
The queer space that means the most to me: 'In the face of recent closures, I'd say that Dalston Superstore has been a stalwart and provided me with many fantastic nights out while also giving me a space to try and hook up with people in the days before dating apps. For that I am forever grateful.'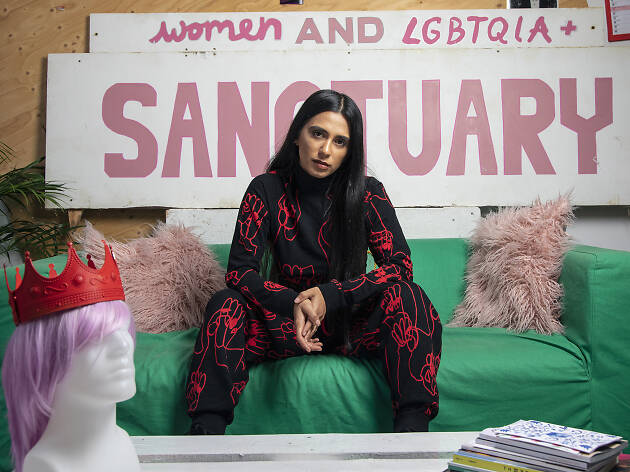 Andy Parsons
Nadine Artois, co-founder of inclusive club night Pxssy Palace
The queer space that means the most to me: 'Even though I created Pxssy Palace it sometimes feels like it created me, because it gave me the confidence to go: "I'm brown, I'm queer, I'm non-binary, and it's okay!" We started it because we felt frustrated with queer nightlife; it came from that little amazing spark of an idea of wanting to feel in control and powerful, and to feel safe. We need spaces for people of colour and trans people, and the most privileged people need to think what can they do to help the whole community.'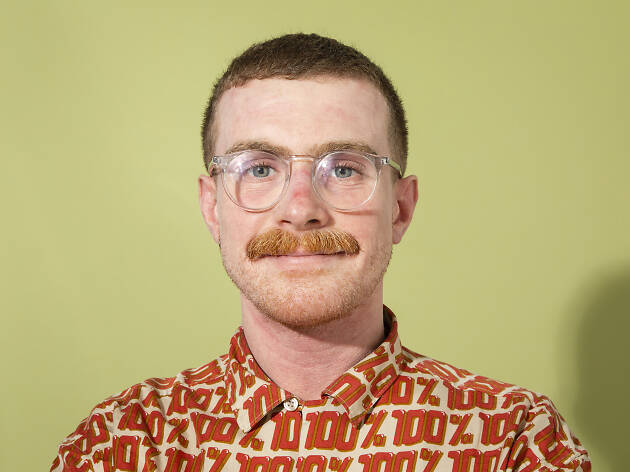 Andy Parsons
Jay Crosbie, project lead at the LGBTQ+ Community Centre, which Londoners crowdfunded last year
The moment I felt authentically myself: 'I've never felt like I've had a community that I feel a part of in the same way you do when you go to an LGBTQ+ club or space and you feel like you belong. Working with the London LGBTQ+ Community Centre, I've had the opportunity to meet so many people from the LGBTQ+ community in London. Now I feel a sense of emotional intimacy and a sense of peace that I never thought I'd be able to tap into. It's allowed me to fully embrace the aspects of my queerness that, when I lived in Manchester, I felt I could never, because of my lack of community there.'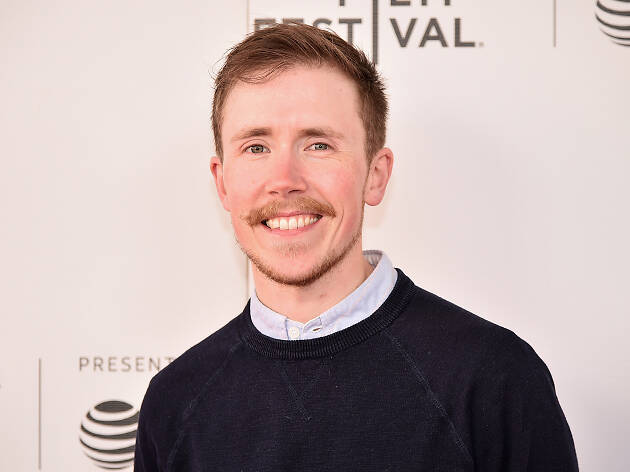 Theo Wargo
Freddy McConnell, a filmmaker who has produced 'Seahorse', a documentary about being a trans dad
The queer space that means the most to me: 'The first queer anything I went to was Bar Wotever. It felt like a real community that was being inclusive actively, from the people up on stage to the people hiding in the shadows – which was me to begin with. Now I've made a documentary about becoming a parent as a trans man. Most trans stories are told for a cis audience, with tropes that don't ring true. I thought that if people can spend time with my family, that would help change things.'
Professor Sue Sanders, founder of LGBT History Month
My first London Pride: 'Oh my goodness, I can't remember, but then I am 72… I do have an interesting photograph from the '80s; three policewomen were guarding the march, and I managed to get the Sappho banner unfurled behind them, they were furious. This is the fiftieth anniversary of Stonewall, so we need to learn from the incredible spirit of those early riots and protests, because homophobic, lesbophobic and transphobic attacks are on the rise. The protests against the No Outsiders primary school education programme show that we are not there yet by any means.'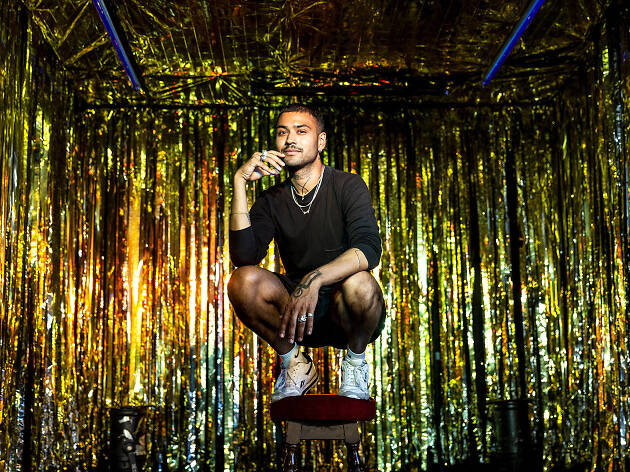 Scott Chasserot
Ryan Lanji, founder of South Asian queer club night Hungama
The moment I felt authentically myself: 'I moved to London to be who I was, or who I wanted to be. I spent nine years working in fashion and art, and I was either pretending to be a curator to a fashion exhibition and being, like, fabulous, or I was at an art gallery being very pretentious. It wasn't until I realised, "Fuck, I hate this so much. I want to just be myself" that I ended up throwing a Bollywood hip hop night for gay South Asians. That has worked so well that it's given me a place in art and fashion.'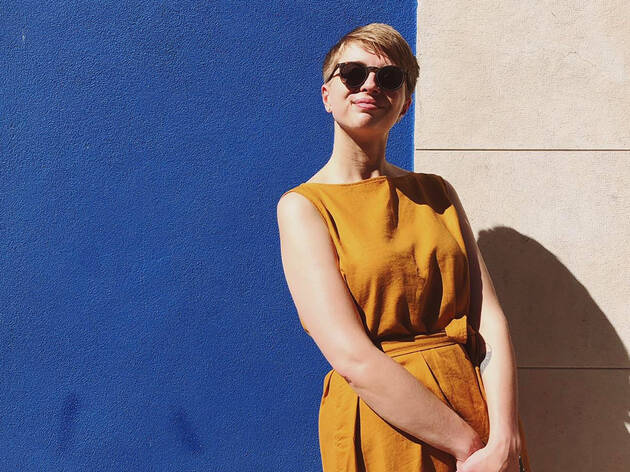 Sidonie Bertrand-Shelton, programmes manager in education at Stonewall
The LGBTQ+ issue we should be fighting for now: 'There's the need for trans equality. We need to enable people to identify as themselves and, as a society, we need to see them that way. This debate about whether trans people have a right to exist also goes into the work that I do with children and young people. We need to listen to children and young people and support them.'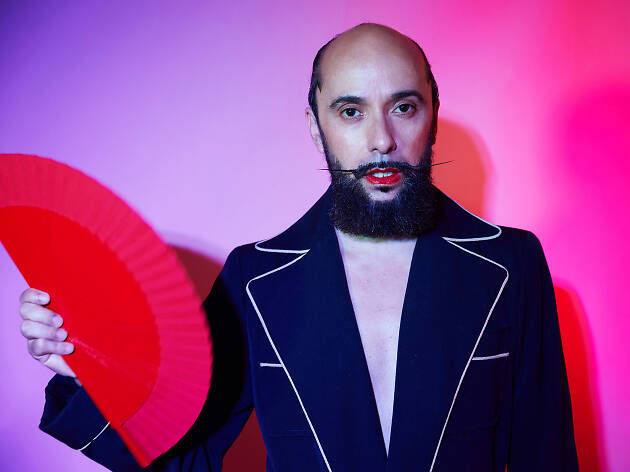 Rebecca Zephyr Thomas
Lyall Hakaraia, owner of queer nightlife venue VFD
My first London Pride: 'It was down in Clapham Common in the '90s. We went berserk – we all took acid and went on the carnival rides, I remember the spinny centrifugal one in particular. It was crazy fun. Now I'm the only queer person of colour who owns and runs their own venue in London, which is completely insane. At VFD we want to let people know you can be political and still have fun.'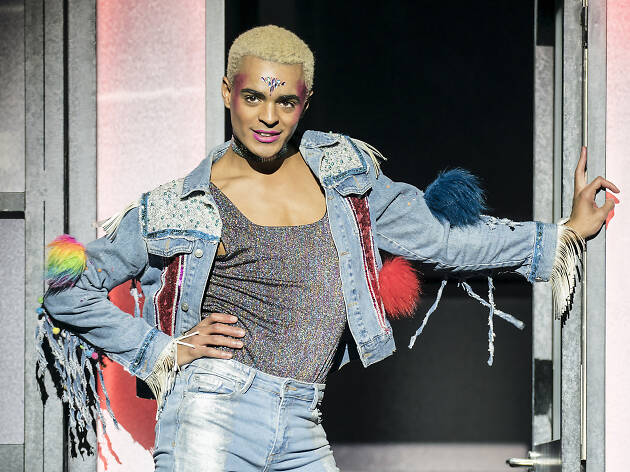 Johan Persson
Layton Williams, actor, who plays Jamie in 'Everybody's Talking About Jamie'
The moment I felt authentically myself: 'I literally pinch myself every day that I get to play a drag queen on the West End! As an out gay man, it's incredible to be inspiring a whole new generation of young people to be themselves. The show is pioneering in that it speaks directly to LGBTQ+ youth, and so I'm proud of that. I get so much fan mail or meet people at the stage door who say this show has inspired them to come out, or to identify as a different gender.'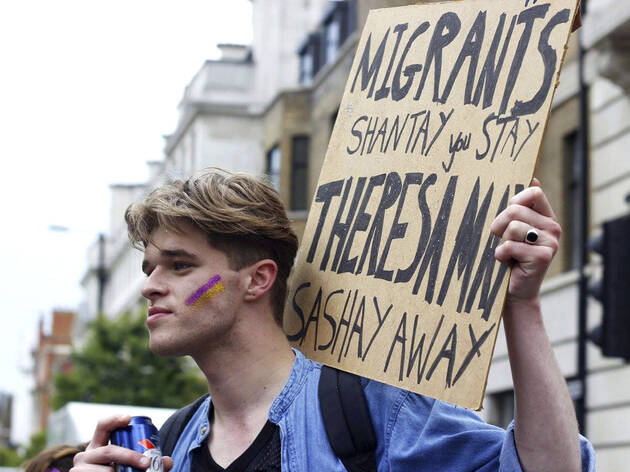 Harry Gay, support worker at LGBTQ+ homeless charity The Outside Project
The LGBTQ+ issue we should be fighting for now: 'One in four young homeless people are LGBTQ+. Something we try to change the perception of at The Outside Project is that, actually, there are a lot of hidden homeless. You've got people relying on nightlife venues, survival sex and hook-ups just to have somewhere to stay.'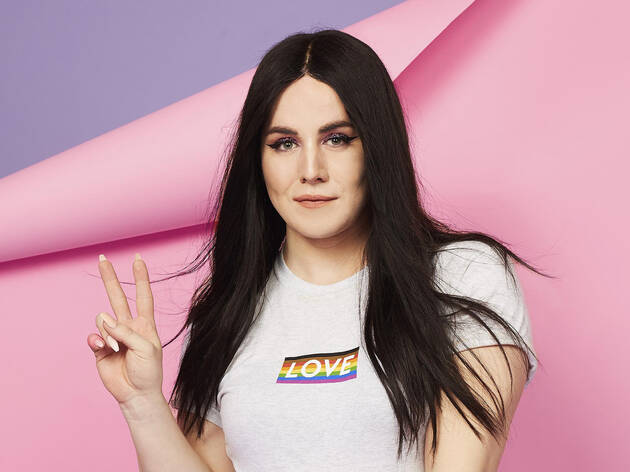 Charlie Craggs, trans activist and founder of Nail Transphobia
What 'LGBTQ+ community' means to me: 'I'm a true believer in not shutting people out, or shouting people down. I offer the public free manicures, so I can get people talking while I do their nails. Most people, gay or straight, haven't met a trans person, so if they're sitting down with me they're at least halfway there. Pxssy Palace also does this taxi fund for trans people of colour which people can donate to, and that's so fucking amazing, it makes the term "safe space" come to life.'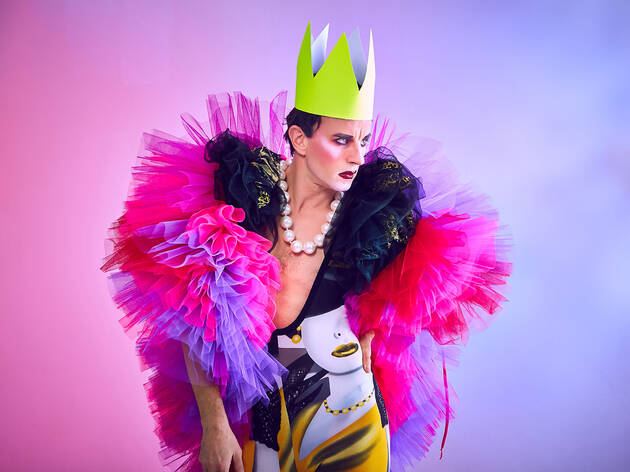 Jonny Woo, drag performer and co-owner of The Glory
What LGBTQ+ community means to me: 'People think that the LGBTQ+ community is a ready-made product that already exists. It's not. It's an organic thing that you need to contribute to and that you become part of. Just because one person is queer, it doesn't mean that you have anything in common with someone else who's queer. And in London, my community is a mixture of people of all different genders, sexualities, races, identities. It's a fluid thing. The community is fragile and strong at the same time, and it relies 100 percent on the people within that to exist and continue.'
Travis Alabanza, performance artist and writer
The LGBTQ+ issue we should be fighting for now: 'Google some LGBTQ+ news stories. Or just follow me on my morning commute – you'll see the fight for LGBTQ+ rights is far from over. Ultimately, I want us to be able to go outside without fear of violence. Whatever that looks like for different people. To be able to live in their fullest, and the world to hold that, not shun it. So many of my friends and people I know edit parts of themselves to go outside, to be safe, to get from A to B.'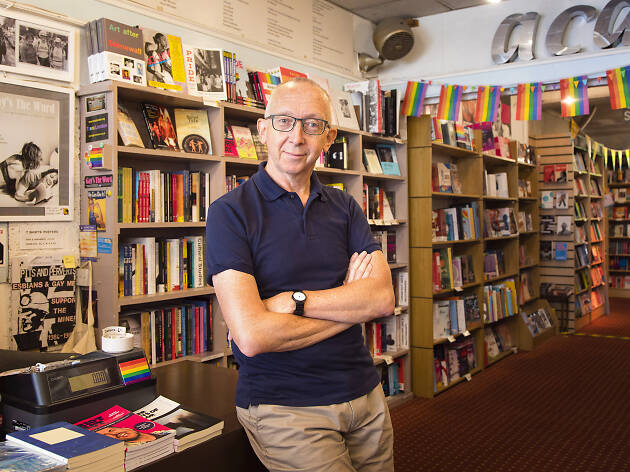 Andy Parsons
Jim MacSweeney, manager of queer book shop Gay's The Word
My first London Pride: 'It was in 1984. The march used to finish at the University of London then. It was fantastic. There were huge amounts of police, but just to be able to be with friends, walk along the streets for the first time holding hands – it was joyous. There is nothing like your first Pride march. That feeling of not being in the minority. That's a great thing to have, just claiming the street. And it's fun if you're shouting "Maggie! Maggie! Maggie! Out! Out! Out!" I was 24. I was young and new to London. It was amazing.'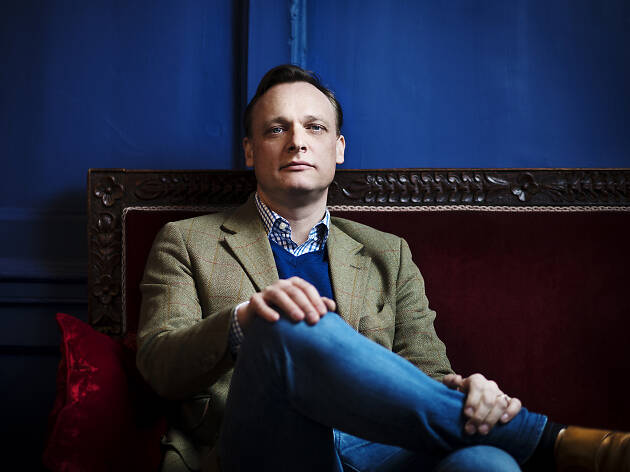 Richard Boll
Joseph Galliano, CEO and co-founder of Queer Britain
The queer space that means the most to me: 'The Royal Vauxhall Tavern was always important to me when I was younger. I can remember seeing David Hoyle's 'Magazine' series in the mid-noughties and it made me laugh but also look at myself. It was moving, powerful, hilarious and challenging.'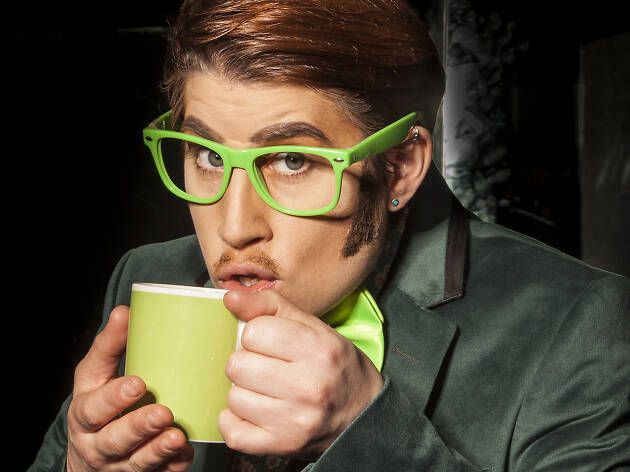 Rob Greig
What LGBTQ+ community means to me: 'It's understanding we may not necessarily fit the standard role or walk the normal path. When Apple Derrieres and I first started Boibox in 2013, there wasn't much going on for drag kings, even though there are female impersonators running all through history, but it's an established scene now and that's really exciting. I don't have to worry that I don't look feminine enough, I can be there and be myself. It gives me a bit more strength when I step outside of the bar, knowing I've got my family behind me.'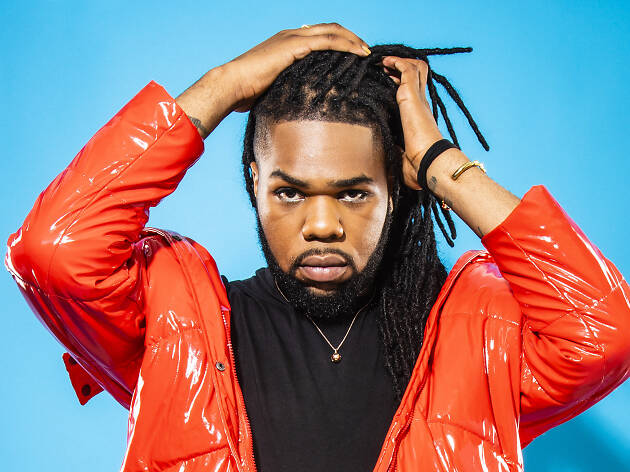 Andy Parsons
MNEK, singer, producer and writer
My first London Pride: 'I've never been to London Pride but I've been to Black Pride. The first time was three years ago. It was great. I was only meant to stay for a couple of hours and then head home, but I ended up being there all night. It was a space where I felt most myself and most comfortable because I wasn't alone. I was with all these people for hours and I really enjoyed myself. And now this year I'm performing there. It's been amazing for me.'
Jason Reid, head of digital marketing at The Royal Vauxhall Tavern
The LGBTQ+ issue we should be fighting for now: 'Hate crime is on the rise. Although it's never really gone away. We've had to just almost carry on regardless and deal with it. I'm in my late thirties and I'm wary of the way I act, even in London. It sounds very pessimistic, but I can't see that changing any time soon. That's why I'm such a huge advocate for LGBTQ+ education. If you teach children about everybody, their learned behaviour will continue for the rest of their lives.'