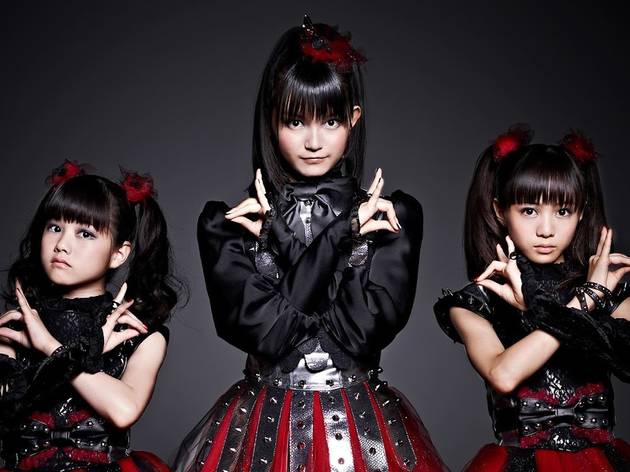 Heavy metal plus sugar-sweet J-pop equals Babymetal
This manufactured trio from Japan combine the popular 'idol' style of J-pop with crushing heavy metal. The result: three cute teenage girls performing upbeat vocals and dance moves, interspersed with punishing riffs and drumming. It's just as bizarre as it sounds, but millions of YouTube viewers can't be wrong, right?
Read our Babymetal interview.