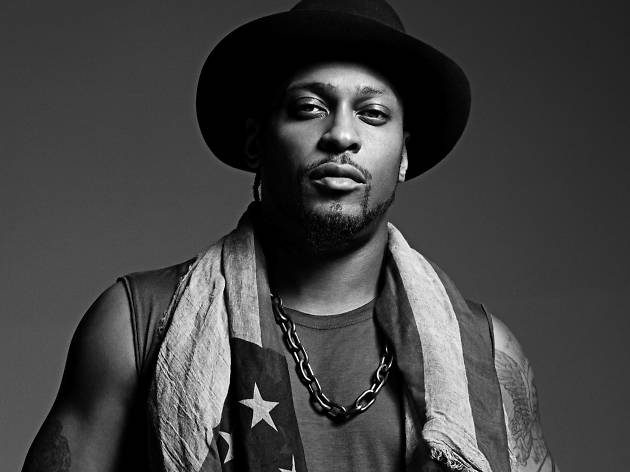 Top-quality slow jams and funk-rock by the R&B singer, recently returned with his first new album in 14 years
Michael Eugene Archer – alias D'Angelo – became the closest thing the '90s had to Marvin Gaye thanks to sumptuous and smooth baby-making anthems like 'Brown Sugar' and 'Lady'. Then he disappeared, slowly and quietly succumbing to the classic banana skins of stardom (notably drugs and allegedly trying to solicit an undercover cop).
But last year the singer made a comeback, partly inspired by the death of J Dilla and powered by a new devotion to guitar (that's right, D'Angelo can shred now). The result was a stunning, surprise-released new album named 'Black Messiah' and a series of scintillating live shows. D'Angelo may no longer have the perfectly carved torso that he burnt into our retinas with his video for 'Untitled (How Does It Feel)', but this London run (with a Hammersmith Apollo date newly added) should be a mighty show of force from the newly risen lord of R&B.