Music festivals calendar: June
The festival summer heats up in June 2018 with Download and Field Day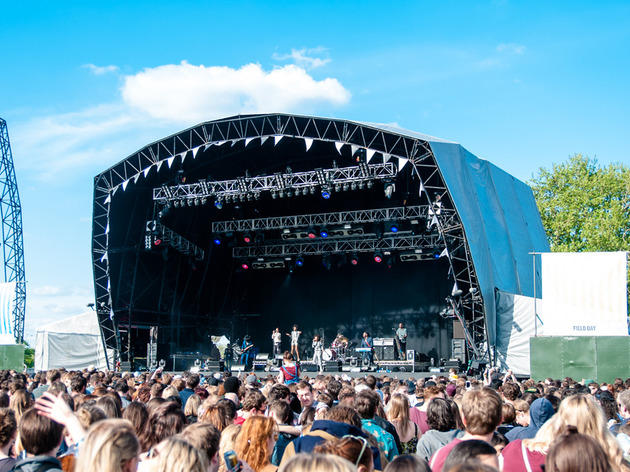 June's here, so make sure you've got your summer music festival tickets booked and ready to go. June 2018 is a big month for UK and London festivals, even with Glastonbury taking a year off. There are tons of festivals to get to, like Field Day and metal mecca Download all jostling for position on the summer festival circuit. But if you're still undecided there are heaps more upcoming summer music festivals in store for July, August and September.
RECOMMENDED: More UK and London music festivals.
UK music festivals in June 2018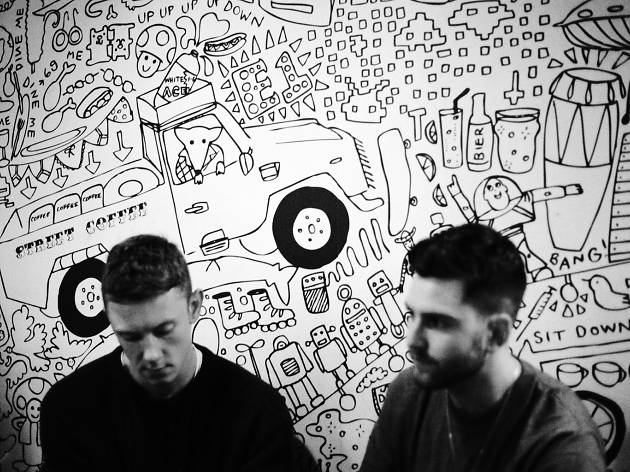 AVA Festival
Electronic music showcase turned banging warehouse party
Officially titled the Audio Visual Arts Festival and Conference, and created in 2015 to celebrate and promote Northern Ireland's electronic music scene, AVA has turned into a two-day festival famous for also showcasing just how hard locals can party. It's in a new warehouse venue this year, suitable for the international names it attracts – although it's local acts that really whip up the crowd.
Line-up includes Bicep, Floorplan, Larry Heard AKA Mr. Fingers, Helena Hauff, KiNK.
S13 Warehouse, Belfast. June 1-2. From £70.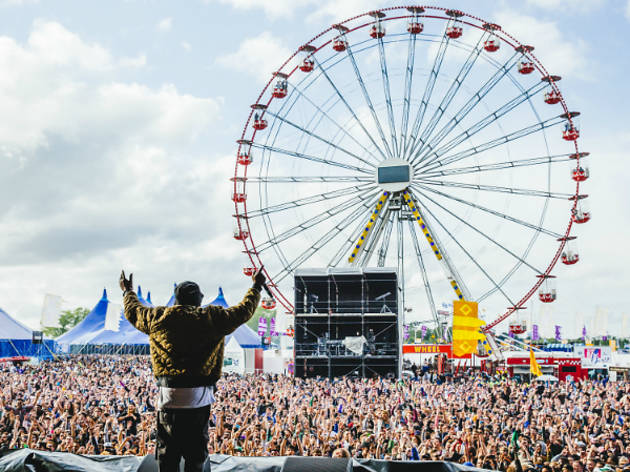 Parklife
Mad fer it, inner-city Manchester party: no tents required

Like some kind of latent throwback to the Britpop halcyon days of yore, Manchester knees-up Parklife (named after that there Blur hit, oh irony) is hosting King Parka himself Liam Gallagher in top billing this year. The controversy! Well, not really. It's 2018. And actually, far from a nostalgic '90s throwback event, the Heaton Park weekender boasts a bill to rival the best of them. Plus, as is the beauty of city festivals, you can have a good night's kip in your own bed (or at least a mid-range Airbnb) before heading back for Day Two. Supersonic.

Line­-up includes Liam Gallagher, The xx, Skepta, N*E*R*D, Lorde, Jamie xx, A$AP Rocky, Chvrches, Giggs, Justice.
Heaton Park, Manchester. June 9-10. £65 (day), £119.50 (weekend).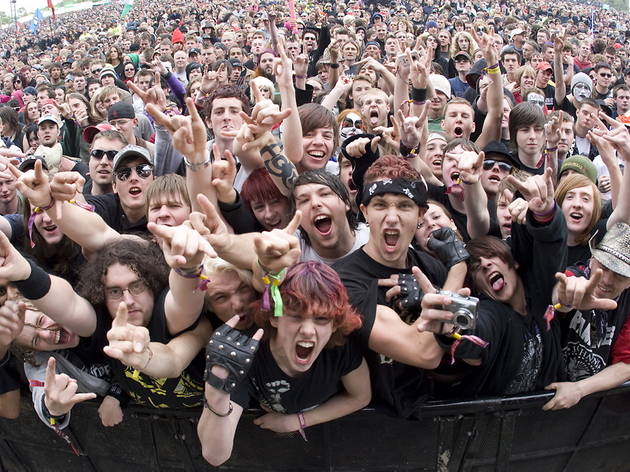 Download Festival
Rock behemoths, gather.

The UK's undisputed number one metal festival, Download always promises a stellar line-­up that doesn't get lost in the noise. Every band with a heavy riff makes the journey each year, including many thrash, crust, screamo and emo outfits: dedicated headbangers had better warm up to avoid whiplash. This year's decade­-spanning headline acts include the one and only Guns N' Roses, Marilyn Manson, You Me At Six and Baby Metal.
Line­-up includes Guns N' Roses, Marilyn Manson, Volbeat, Bullet For My Valentine, Thunder, Cradle of Filth, Rise Against, You Me At Six and Baby Metal.
Donington Park, Donington. June 8-10. £200-£210 (camping), £175 (ticket only).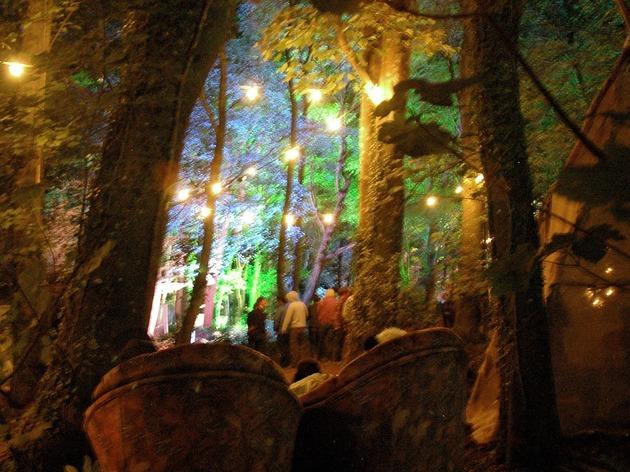 Gottwood
Welsh woodland dance fest goes from strength to strength
Now in year nine, this boutique festival continues to offer a stellar mix of DJs and artists for anyone who likes their beats and bass to be strictly alternative. Get ready to roam through the forest and dance long into the night, accompanied by a delightfully eclectic soundtrack (anything from deep house to disco to afrobeat to electronica). Those who want a little luxury can even shell out for boutique camping.
Line-up includes Andrew Weatherall, Axel Boman, DMX Krew, Jackmaster, Margaret Dygas, Paul Woolford, Mr Scruff.
Carreglwyd Estate, Wales. Jun 7-10. From £165 (weekend).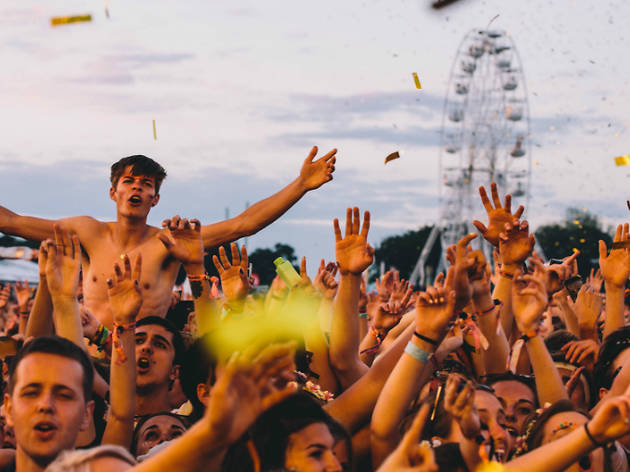 Isle of Wight
Huge headliners at one of the UK's biggest rock festivals

Now celebrating its 50th year, the modern-day Isle of Wight festival is a far cry from the hippy love-in that landed back in 1968. Nowadays, big-name headliners and commercial rock and pop favourites are the order of the day, with a hefty dose of nostalgia thrown in for good measure. They may not be trying to push the envelope, but after five decades in the game, Isle of Wight knows how to please a crowd.
Line­-up includes Kasabian, The Killers, Depeche Mode, Liam Gallagher, Manic Street Preachers, The Script, Nile Rodgers and Chic, James Bay, Van Morrison.
Newport, Isle of Wight. June 21-24. £209 (weekend), £65 (Fri), £75 (Sat/Sun).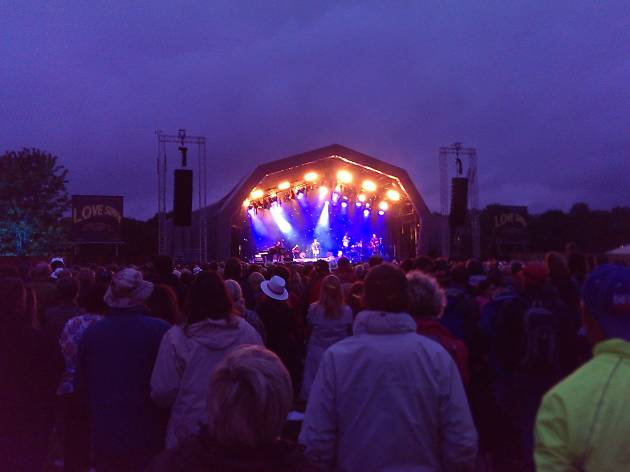 Love Supreme
A very civilised weekend of jazz and more

Love Supreme specialises in jazz, funk, blues and soul, with a bit of extra pop power when it comes to the headliners. The lush and laid-back setting in the grounds of an Elizabethan manor house sets the tone at this genteel weekender, but if you're after a late-evening pick-me-up then look out for the electronic artists that also pepper the line-up.
Line-up includes Earth Wind & Fire, Elvis Costello & The Imposters, Steve Winwood, George Clinton Parliament Funkadelic, Tom Misch.
Glynde Place, East Sussex. Jun 29-Jul 1. £154 (camping), £125 (without camping), £54 (day).
London music festivals in June 2018