Music festivals calendar: May
This year's music festival season kicks off in May with some top-notch springtime parties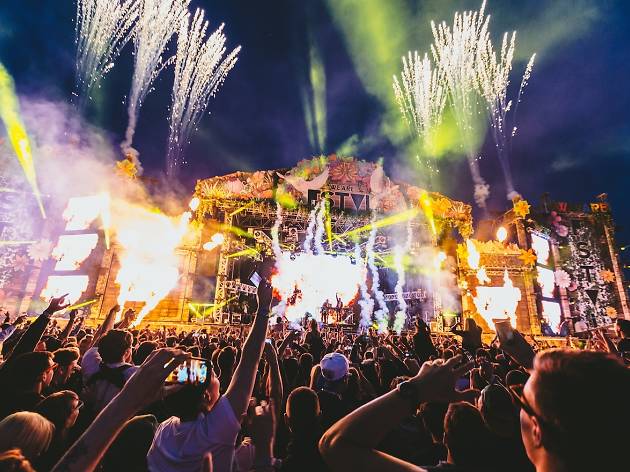 It's May and the summer music festival season is just around the corner, so get your spring 2017 festival hat on with our comprehensive calendar of some of this month's biggest and best UK and London festivals. Choose from Brighton's The Great Escape or keep it local with We Are FSTVL. And if you want to be really organised, check out upcoming festivals in June, July, August and September with our full 2017 festival calendar.
RECOMMENDED: More UK and London music festivals
UK music festivals in May 2017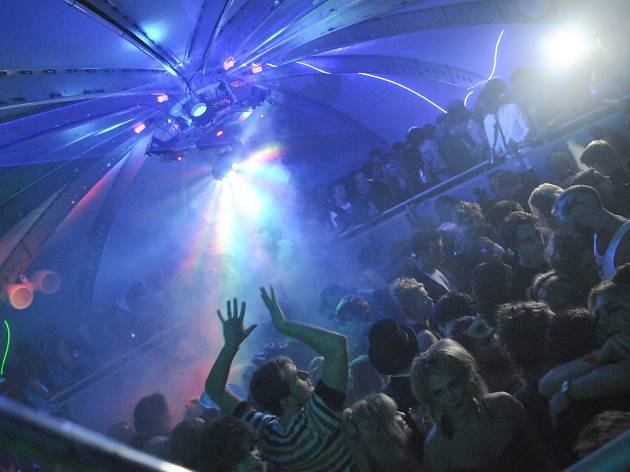 Masked Ball
Boutique beats at a weekend-long masquerade ball
Pack the Ferrero Rochers – the Masked Ball is an after-dark party for wannabe-aristocrats, but with ticket prices that won't break the bank. Started in 2007, this DJ-centric seaside fest takes place in a colossal coastal guesthouse and fully embraces its 'boutique' label. The line-up leans towards disco,house and funk, with some big names on hand. Masquerade dress code essential.

Line-up includes The Cuban Brothers, DJ Food, Felix Dickinson, Horse Meat Disco, Justin Robertson, LTJ Experience, Norman Jay MBE, PBR Streetgang, PsycheMajik, Shit Robot, Spiritual South, Space Echo and Tiger and Woods.
Porthleven, Cornwall. May 26-28. £45-£59.

Alfresco
A dance-focused rural retreat for all the family
After a few successful years up north, leftfield dance festival Alfresco returns to it's lakeside home in Kent. There's a line-up of cool DJs and live acts for the parents plus plenty for kids, including a rock 'n' roller disco, DJing lessons, magic shows and more.
Line-up includes: Paranoid London, Optimo (pictured), Wolfgang Flur (ex-Kraftwerk), Psychemagick, Alexis Taylor (Hot Chip), Felix Dickinson, Paramida.
Colebrook Lakes, Royal Tunbridge Wells. May 26-28. £69, £35 (day).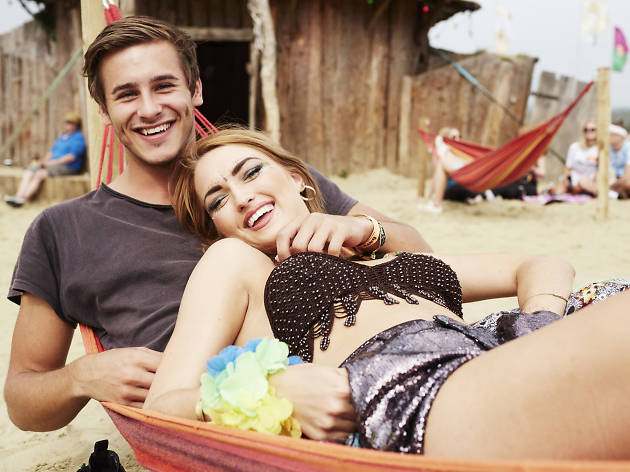 Common People
Bestival spin-off that reaches two cities in one weekend

Bestival mastermind Rob Da Bank succesfully turned his sights to the mainland a few years ago with new no-camping venture, Common People. Taking place in Southampton and Oxford in one weekend, it features a few Bestival-sized headliners alongside tons of grime, hip hop, and dance outfits. Street food, boutique bars and bouncy castles are sprinkled around site for good measure. Cheap as chips and no need for a ferry ride.
Line-up includes: Duran Duran, Primal Scream, Kurupt FM, Public Enemy, Lady Leshurr.
South Park in Oxford and Southampton Common in Southampton. May 27-28. £24-£45.

London music festivals in May 2017
Sponsored listing
The Victoria
Here's what happens when Dreambagsjaguarshoes grows up, packs its bags and moves to Dalston. The Victoria is now owned by the same people as the perennially cool and grungy Shoreditch hangout, and probably represents a mellowing out with age – it's a pub, it's more relaxed, it stages live music, and it's on a backstreet off Dalston Lane instead of the illuminated strip down the road. As a pub, it's decent – an artily thrown-together look, a few local beers (although not many), and a 'residency' from peripatetic grillers Psychic Burger. It's a misleading name – I sat thinking about what I wanted to eat for half an hour before having to go up and order at the bar in the old-fashioned way. But as US diner food in plastic trays goes, it's a fine example of its type. Through the back of the pub is the stage, where assorted bands assemble to perform. The Victoria has been a scuzzily democratic live music venue for decades, so it's great that the new owners kept that going and didn't turn the room into a dining room/yoga space/Tesco Metro.