Rock concerts in London
From huge upcoming rock concerts to indie gigs, here's how to get your rock 'n' roll fix in London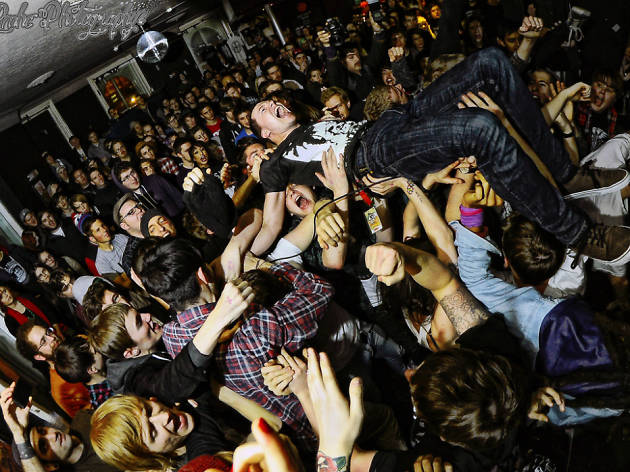 The location for thousands of classic rock concerts, London is one of the world's great rock music cities. The Rolling Stones, The Clash, The Libertines: many of the greatest rock bands have called our city home, and you can hear their legacy every night of the week at music venues across town. Whether you're after hard rock shows or indie concerts, here's where to rock – London style.
RECOMMENDED: Rock and indie clubs in London
Live rock concerts in London
After over four decades in the biz, the punk and new wave hitmakers entertain an appreciative crowd. 
Read more
The quartet from London perform their upbeat indie-rock numbers in support of their new single, Hell.
Read more
Once inescapable, the glam-powered lad-rock stompers from Glasgow return to push the 'playing a whole album live' trend to ridiculous new heights. Their debut album 'Costello Music' is ten years old, so it's time for a run-through. Duh-duh-dun, duh-duh-dun…
Read more
Show more
Bag a bargain
Whether you're looking for jungle twelve-inches, classical music on CD, rock LPs or jazz seventy-eights, London has the record shops to scratch your music-buying itch
Read more