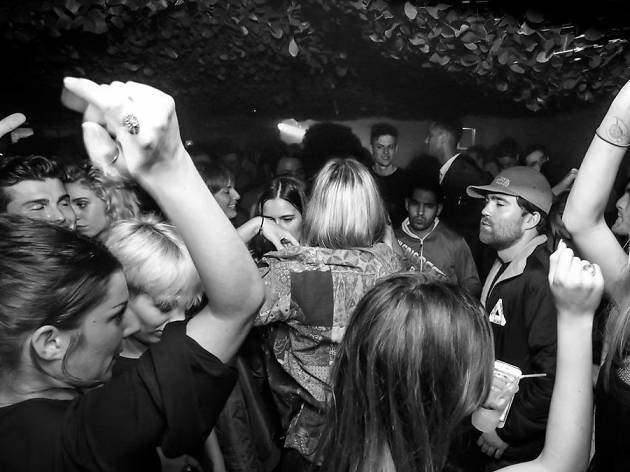 So you've never been to… Bar A Bar?
Everything you need to know about this intimate basement bar in Stokey
In a nutshell…
A 250-capacity basement club catering for a wide range of leftfield music tastes, with an excellent soundsystem to boot.
Where is it?
Located in the hinterland between Stoke Newington High Street and Dalston's notorious 'strip', Bar A Bar often gets missed off the east London nightlife map – but that's what makes it so special.
What's the vibe?
Bar A Bar is stripped-back, no-frills and tucked away from the chaos of Dalston. A downstairs venue with a smoking section out the front, the club's minimal seating implores you to dance, but the dimly lit dancefoor is more than inviting. Bar A Bar attracts a hedonistic crowd, but unlike other east London venues, posers are thin on the ground.
What makes it a great venue?
It's not trying too hard to be cool. Bar A Bar has kudos in the underground house and techno world, but it doesn't need to shout it from the rooftops. A haven for local promoters and DJs, it's dance music's answer to a social club – the kind of place you can stumble across a London legend like World Unknown's Andy Blake playing a set to an intimate Friday night crowd.
What's the booze situation?
Don't expect fancy cocktails or stacks of craft ales: the drinks selection is as pared back as the decor. Lager, spirits and mixers, and wine are all available at the standard east London prices, best washed down with a tequila or three.
What's coming up soon?
Dance away autumnal gloom with sizzling off-cuts of weirdo house and techno courtesy of local promoters Disco Ma Non Troppo, featuring Low Company's Kenny White behind the decks (October 7), or tuck into some balearic-powered delights from A Basement, A Red Light & A Feeling (October 16). This cold Stoke Newington basement has never felt so steamy.
Find out what's going on
All the latest club nights taking place at this basement bar.