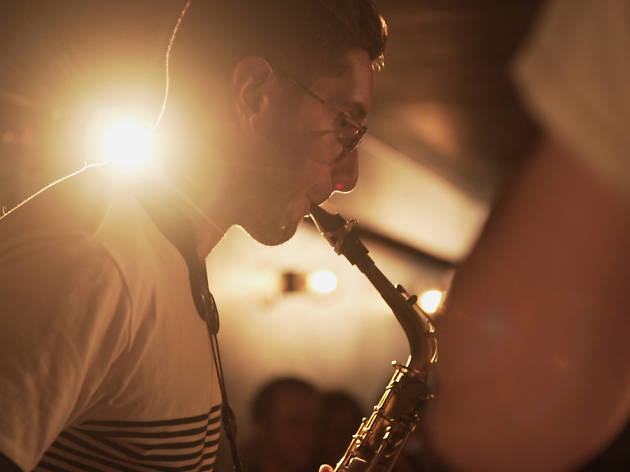 So you've never been to… Kansas Smitty's?
Discover the buzzing basement bar run by its own jazz band
In a nutshell…
It's a slinky underground jazz club run by its own house band.
Where is it?
In the basement of the Off Broadway cocktail bar, located in the middle of Broadway Market. Head for the buzzing red glow of the Kansas Smitty's neon sign.
What's the vibe?
Picture an intimate candlelit basement blessed with charming bar staff and a roaring line-up of jazz talent. Add to that fresh faced, jazz-addicted punters who are happy to practically share a table with the stand-up bass in this teeny, 60-punter-capacity spot.
What makes it a great venue?
It's got to be the titular house band, who finally found themselves a home after years of grafting on the London jazz scene at the likes of Servant Jazz Quarters, Ronnie Scott's and numerous pop-ups. Their slick, expertly curated nights manage to fuse a love for jazz with the bohemian atmosphere of 1930s Kansas City.
What's the booze situation?
Work your way through the bourbon-soaked menu of juleps (Kansas Smitty's speciality) at £8 each, designed by Milk & Honey's master mixologist. Or hit the classics and down a single at £4, a double at £7 or a bottle of locally brewed craft beer for a fiver.
What's coming up?
Kansas Smitty's House Band have already turned out two albums, and recently released new tracks – all available on Spotify. With more music on the way, plans are in the works to convert the downstairs into a fully functioning recording studio and to live-stream future gigs, should you fail to snap up a ticket.
Who's the most famous person spotted at a gig there?
Alexa Chung, London Grammar and mega hunk Michael Fassbender have all sidled up to the bar in the past few years.
Find out what's going on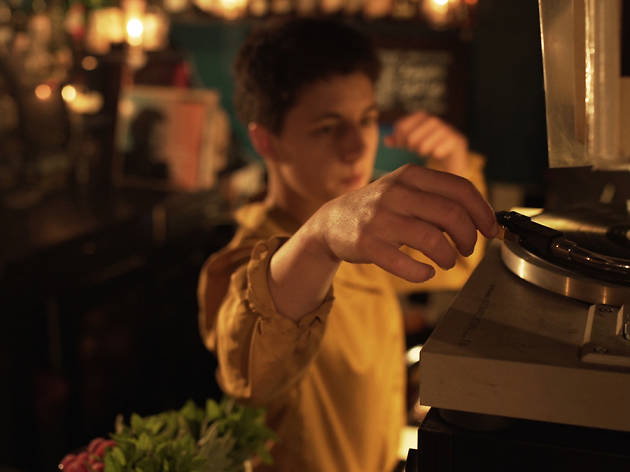 All the latest live gigs and more taking place at this ace underground jazz club.